Looking to escape the daily 9-5 grind?
Planning to start an e-commerce business and set up an online store?
Creating an e-commerce store and selling stuff has never been easier and faster thanks to the INTERNET! With the advent of platforms like Shopify, Etsy, BigCommerce, and Volusion setting up an e-commerce website are just as easy as creating a WordPress Website or a blogger blog.
Having your own e-commerce business is definitely a dream come true to wannabes.
Who wouldn't love "being their own boss"?
Besides that, it avoids the troubles of commuting, opens the source to unlimited income, fewer maintenance costs, no brick and mortar costs, and above all very motivating.
But before we get started, I heartily welcome, your decision to rule the build your identity and attain personal and financial freedom – that's the reason, I'm here (blogging) too!
While there are many businesses, you can start doing today with little or no investment. The e-commerce business is the leader and is continuously blooming. Global Retail E-commerce Sales are predicted to reach $4.5 Trillion by 2021!
Have you ever considered, drop-shipping business opportunities? If you want to seize a golden opportunity to make a solid income online – then this it!
What is Drop-shipping?
This simple, popular, and most lucrative e-commerce business model works in TWO WAYS:
MODEL – I
You brainstorm niche ideas specific to your audience.

Then build an online store listing out the best drop-shipping products in your niche.

Make a smart deal with wholesale suppliers for stocking up inventory and handling shipments to your customers. (let's say $130 per product)

Quote the product higher on the website. (let's say $300)

Advertise your business through various mediums, drive customers to your online portal to make sales.

And finally, keep the difference, between the customer purchase price & the wholesaler price as profit. ($170)
MODEL – II
The second model is commission-based and is similar to affiliate marketing. You're paid a commission whenever you make a sale for the products listed on your website. The inventory containment and price fixation are exclusively done by the wholesaler. Your job is to drive traffic and make sales through your online portal.
Both these models yield profits, based on the product price and your marketing skills.
Advantages Of Drop-Shipping:
No stocking up inventory

Least Investment as low as $100 – to set up an online store

No Shipment Handling
Cons
Brainstorm a lucrative niche and the best products – to drive sales

Do product Marketing, employ smart promotional strategies to reach the right audience on a wider scale.
Did you notice the margin, a solid $170 per product? That's a whopping $5400 per month for just 1 sale per day. Holy Cow, that's impressive!
Which business model, can you expect such huge profits, with all the added benefits? Let me tell you, if you are looking for something like this, get excited, drop-shipping is an online treasure.
Here's how you can get started…
Step – 1:

Choose Your Niche
BUSINESS STRATEGY- Find a market that has HIGH DEMAND and LESS COMPETITION.
TIP – Start off with a single product and gradually WIDEN your niche to make up the majority of your store.
Here are some generic niche topics to choose your products from.
Sports

Apparel

Tech and Gadgets

Pet Supplies

Kitchen

Health & Fitness

Medical & Elderly Care

Maternity & Parenthood

Hobbies & Recreation

Patio & Garden
Keep in mind, that you compete with e-commerce giants like Amazon, eBay, Target, etc, depending on the products you choose. A broader niche increases the competition vastly, so it's not a good idea to start wider. I would suggest you start smaller, narrow down the topic, into various categories and sub-categories.
Tip – proceed to Amazon or eBay, look for the best-sellers in your niche.
Setting up your website for a specific niche, will give the brand appeal to your website, and hence lot more customers looking for those specific products flock in to make sales and are more likely to pay future visits if they are pleased with your products and services.
Once, you start off with your desired products, you can anyhow broaden it with all relevant products.
For example – let's consider 'KITCHEN & DINING'
As you can see, the kitchen and dining are further categorized into…

For this particular example, I chose cookware, which is further broken down into lot more sub-categories… and this goes on and on until you're finally listed the products.
So, your e-commerce store can host inventory relevant to any of these popular sub-categories, depending on its demand and the number of sales. As you can see, this slicer (from the above sub-category) has made more than 10k sales and is the best-selling product on Amazon.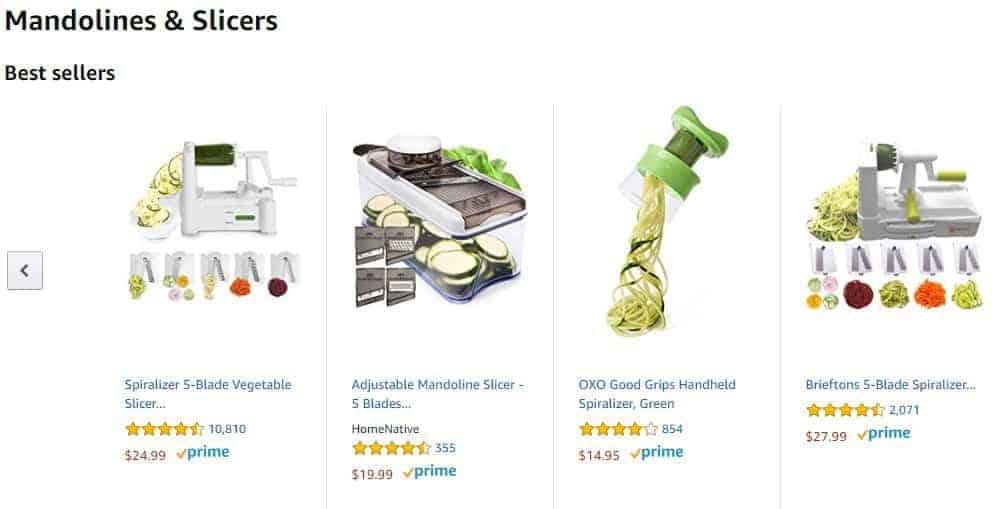 If you can set up a store, especially for the products and all its relevant categories listed above, you can easily make sales. Since the product price listed on Amazon is $24.99, you can quote the same for $22, make a deal with a wholesaler for $10 or so (considering, shipping charges and stocking the inventory). Voila, you easily make a solid $12 profit for every purchase from your site. Imagine the money, you can make with high ticket products.
If you're looking for a supplier, let me tell you, Wholesale2B has an extensive product catalog with over 1.5 million products. And, all these products are available to view for free. With the product search function, you can find the best products and suppliers from any niche for an affordable price, that you can later sell for a high-profit margin. Click here to activate your Wholesale2b free trial.

This is just an example of how the system works and not a detailed guide for a drop-shipping model. Click here to access the proven blueprint to Build a Dropship Empire from absolute scratch!
Step – 2:

Setup Your Online Store on 'SHOPIFY Platform'
Only after, you find products, suppliers, and packages that suit your needs, you go ahead to signup and start your dropshipping business.
There are numerous platforms that offer e-commerce solutions to small business owners.
The best of which are Shopify, Volusion, Big-Commerce, and Magneto. The only downside – these sites charge monthly fees + a fixed percentage on your product sales (usually 3% per sale). On the positive side, your business runs smooth, hassle-free, and under high surveillance. These platforms make it easy to host your domain, website, and e-commerce plugin in one place – your store will be up and running in less than 5 minutes!
It doesn't end there, integrated analytics like purchases, customer ID tracking, and exclusive reports, help grow your business faster.
Shopify is one such amazing platform that delivers what it promises.

Here are a few SHOPIFY Advantages
A home for your business – Fully customizable website, online store, and blog
Limitless potential – Unlimited bandwidth, product inventory, and customer data
Sell anywhere your customers are – like Pinterest, Facebook, Amazon, e-Bay, and more.
Industry-leading security and reliability with 256-bit SSL certificates, Level-1 PCI compliance, and 99.9% uptime
Accepts credit cards instantly with Shopify Payments
You can save time and money with Shopify Shipping and discounted rates
Store management made easy – 24 x 7 customer support
Get to know, more about Shopify advanced features here
If you're serious about your business, then it's definitely necessary to host your store on one of these e-commerce giants. Get Started with a 14-day Shopify Free-Trial!
This is the exact simple method that many drop shippers follow that now brings in thousands of dollars month-on-month.
Step-3: Marketing Your Products
Marketing is a crucial aspect of any business. The success of any business revolves around the marketing techniques adopted. The major forms of marketing are:
Google & Bing Advertising

Facebook & Pinterest advertising

Social Media Marketing

Email marketing
Shopify is an asset when it comes to product marketing and promotions. It seamlessly integrates into various platforms, thereby diversifying your income streams.
The most popular ways to sell, via Shopify, are with an online store, Shopify POS, Pinterest Buyable Pins, Facebook, Amazon, and More. Shopify easily integrates with Facebook. Customers can easily browse your products and collections using the Shop section on your Facebook Page and will be able to check out without leaving Facebook.
You can conveniently sync your products in Shopify to Amazon listings in minutes and reach new customers on the Amazon marketplace. Get Started With Shopify FREE-TRIAL!
Want to learn the secrets of drop shipping and generate passive income?
Here's a proven blueprint to build a Dropship Empire from absolute scratch
There you have it, a definitive guide to setting up an online store based on the drop-shipping business model. Wait no more, go ahead, build your drop-shipping empire online, and start selling to people around the corner, and around the world.
I hope this drop-ship guide has helped you, please leave your comments below and share them with your friends and family to spread the good word.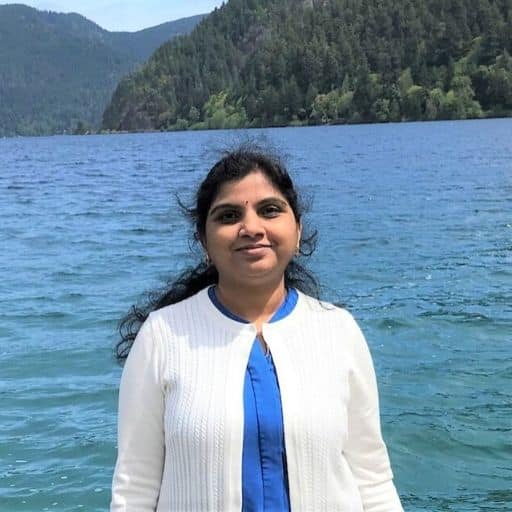 Howdy Folks, thanks for stopping by my blog.
I'm Swati, a proud mom, dedicated side hustler, full-time blogger, and a recognized millennial work-at-home expert. My expertise has been featured on esteemed platforms such as Forbes, CEO Blog Nation, Referral Rock, Vital Dollar, Databox blog, and many more. I have embarked on this incredible journey to share my firsthand experiences in the world of online income generation and to assist all of you in earning money from the comfort of your homes.
Join me in my mission to revolutionize the way we make money and achieve financial freedom. Trust me, it's not as challenging as it may seem!
Together, let's explore the boundless opportunities and pave our paths towards a prosperous future.