This Rewarded Play App Review will cover everything you need to know about this Play App. Are you here because you are a pro gamer looking to get the best out of your pass-time activity? Or are you a newbie looking for a gaming opportunity with benefits? You can't be in a better place!
Getting paid or rewarded to play games is becoming popular by the day and if you have already hopped into the bandwagon and have the time, there's no limit to how much you can make in cash and rewards while enjoying yourself.
I have already outlined 20 fun ways to earn money playing games but you can trust me to not stop until I update you on every opportunity out there.
It is in line with this that I am reviewing the Rewarded Play App. Be ready to find out what the APP is all about, how it works, as well as its legitimacy, rewards, game list, and reviews.
Afterward, you can make up your mind on whether to add it to the list of your favorite game Apps.
Here we go!
What Is Rewarded Play App?
Rewarded play app is a free gaming app for android users that rewards its users using gift cards. The app is available in Canada and the United States. It is a product of Influence Mobile, a company that works with numerous brands to reward people for getting engaged in product testing, feedback, and reviews.
At the time of publishing, Rewarded Play App has a rating of 4.3/5 on the Google Play Store from over 80k reviews. In addition, the app boasts a whopping 5,000,000+ downloads.
What's more, with the Rewarded Play App, you will have access to many games including Yahtzee, Solitaire, Harry Potter, World Series poker, and Wheel of Fortune among others.
How Does Rewarded Play Work?
Wondering how Rewarded Play works? Here is a guide to help you get started.
Firstly, you need to go to Google Play Store and download the Rewarded Play app. You will be asked to provide your email as well as accept Rewarded Play user agreement.
This agreement ensures that you are comfortable with the app accessing your phone usage and tracking your achievements as you play the games.
After signing up, you will get access to more than 30 games that you can download. Each of the games will take up space on your phone so I would advise that you delete a game once you've completed a certain level and earned points.
Further, now that you have the app and are signed in, you can keep checking the debut of new games. Notably, if you already have some of the games on your phone, your achievements will only count if you download new ones from the Rewarded Play app.
Once you play the games, you earn points which are referred to as coins. They are star-shaped and are on the top right corner of your screen. As you continue playing, note that the levels become harder which lowers the payout.
You have to keep playing in order to accumulate the minimum redeemable points which are 45,000 points, the equivalent of $5. You can earn points faster by doing in-app purchases or being on the lookout for bonus offers. According to a user on Reddit, the bonuses usually come if you hit 5k points in a day.
Typically, there's potential to make around $25 in a few weeks or at least a month, earning 5,000 points daily plus bonuses.
In other words, you download the app, play the games I mentioned earlier, reach certain levels to earn points, and voila!
Reward Options
You can choose gift cards from any of the shopping outlets including Amazon, Target, eBay, Walmart, Macy's, Adidas, Gap, Nordstrom, Sephora, Panera, Nike, AMC, Bath and Body Works, Fanatics, and Best Buy.
Generally, gift cards arrive within 48 hours. Further, you can narrow down the reward options according to your preference, brand, and popularity.
How To Redeem Rewarded Play App Rewards?
Once you have collected enough points, the last step is to cash out. You can redeem the points for a gift from your favorite store or other major shopping outlets.
You have the option to either get your gift card delivered to you personally or digitally. If you choose the digital mode, you will receive the gift via email within 48 hours.
Below are the steps to redeem your rewards:
Firstly, open the rewarded play app.

Tap the profile icon which is at the top right of your screen.

Now tap on the payments and subscriptions icon and you will see the redeem gift code.

Just enter the gift code.

You will get a confirmation message stating that you have redeemed your gift card – if you want the gift card now tap 'get' but if you want it later tap 'not now'.
Does Rewarded Play Work?
Yes, it does. Based on my research and the reviews of gamers who have tried the app, Rewarded Play works as long as you play and accumulate the minimum required points via the app.
Is Rewarded Play App Legit?
Is rewarded play a legitimate app? Yes, it is a legit app!
For starters, the company behind the app, Influence Mobile is not only legit but also reputable. Secondly, there are numerous Rewarded Play app reviews, 80,000 and over, a great portion of which are confirmation that the app actually pays you to play mobile games.
Legitimacy aside, the earning potential might not be enough to keep you playing the app every day.
If you have that much time in your hands, you might want to split it between playing online games and engaging in side jobs that make real money.
Rewarded Play Game List
There is a wide variety of games available on the rewarded play app. You can download it from the following list;
Sudoku

Mystery Society

Harry Potter

Bingo Blitz

Wheel of Fortune

Word Alchemy

Cookie Jam Blast

Mahjong

Pirate Kings

World Series Poker

Yahtzee
Rewarded Play Reddit Reviews
As I mentioned earlier, Rewarded Play has over 80,00 reviews on the Google Play Store with a rating of 4.3/5. On Reddit, however, there are not as many reviewers.
Still, I managed to come across a few reviewers who in general confirmed the legitimacy of the app. One gamer has managed to redeem a $5 Amazon gift card while another has already redeemed 5 gift cards.
In the same vein, the latter gamer feels that the only way to earn anything significant on the app is to have plenty of free time.
Below is a screenshot of the reviews:
Rewarded Play Vs Mistplay
Mistplay is an app that pays users to play games too. It has a 4.0-star rating. It was launched in 2016 and so far, it has over 10 million downloads.
Besides playing games and earning rewards, you can meet and chat with your friends using the Mistplay app. Even better, once you introduce a new friend, both of you can earn more.
Just like rewarded play app, Mistplay also tracks your achievements and games level as you progress.
Some of the games available on Mistplay are card games, puzzles (all-time favorite), survival games, and simulation games. Such games will keep your adrenaline running because of their adventurous nature. This is unlike the Rewarded Play app which focuses on card games and board games apps.
It is also worth noting that while the two apps have different games and different reward systems, Mistplay allows you to redeem 1500 points for a $5 gift card which is different from Rewarded Play's 45,000 minimum redeemable points for the same value.
Further, with MistPlay, you can get achievement awards which unlock more units to spend on rewards.
The games available on both applications get harder with higher levels, hence making it hard to earn points.
Finally, with both apps, you can redeem your points for free gifts from certain stores such as Amazon and eBay.
Check out everything you need to know from our thorough Mistplay App Review.
Is Rewarded Play App Safe?
Rewarded play app is safe to use. No vulnerable information is shared during rewarded play login. For safety, purposes ensure that you read the user agreement before you sign up. You need to understand what information they use to track when you are playing the games using your mobile.
Most of the negative reviews from its users revolve around glitches experienced while using the app. But they also have responsive customer care in place to that effect.
When it comes to payments, Rewarded Play app has a good reputation. They pay on time and also ensure that you receive your gift card once you have made a request – after reaching the points required.
Rewarded Play App Alternatives:
Here is a list of some of the best apps that will pay you to play games aside from Rewarded Play App.
Mistplay

FeaturePoints

AppKarma

Gamehag

Flash Rewards

Swagbucks

MakeMoney

Ready Games

Bananatic

MooCash

WealthWords

Coin Pop

World Winner

Bitstartsz Casino

Playtestcloud Games

App Flame

AppNana

Long Game
We have reviewed some of these apps on our list of game apps that pay instantly to Paypal.
Rewarded Play Pros & Cons
Some of the upsides and downsides of rewarded play include:
Upsides
The app is free to use
Rewarded play app has several games to choose from
Wide-ranging gift card selection
The application is available in the United States and Canada
Positive reviews from its users
Downsides
The earning potential is low
The app lacks PayPal rewards and bitcoins
Rewarded play is available for android devices only
A lot of time spent while playing the games to hit the minimum threshold
Final Thoughts
If you are already playing games, Rewarded Play app is a great way to play many games and get some rewards in the form of gift cards. The app is free and available for android users. It is legit and backed by numerous downloads, online reviews, and good customer care.
On the downside, you might require a lot of free time to make anything significant since you need to accumulate a minimum of 45000 points to receive the lowest value gift card. This may take up to a few weeks depending on the time you have available.
That said, the app looks legit from where I am standing and I would recommend it if you are just looking for a pass-time activity with some benefits.
On the other hand, if you are looking to earn anything significant, you are better off playing on other apps or doing other things such as the side jobs I earlier suggested.
Are you a pro gamer? Our readers are always on the lookout for opportunities to make some extra bucks and if there's that game app that is particularly making it worth your while, we would like to hear all about it.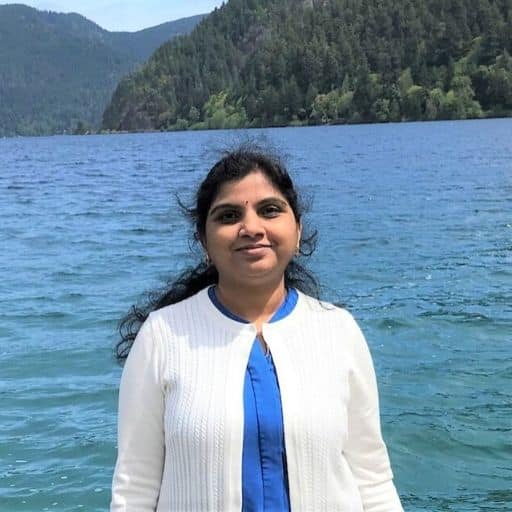 Howdy Folks, thanks for stopping by my blog.
I'm Swati, a proud mom, dedicated side hustler, full-time blogger, and a recognized millennial work-at-home expert. My expertise has been featured on esteemed platforms such as Forbes, CEO Blog Nation, Referral Rock, Vital Dollar, Databox blog, and many more. I have embarked on this incredible journey to share my firsthand experiences in the world of online income generation and to assist all of you in earning money from the comfort of your homes.
Join me in my mission to revolutionize the way we make money and achieve financial freedom. Trust me, it's not as challenging as it may seem!
Together, let's explore the boundless opportunities and pave our paths towards a prosperous future.