Envelope stuffing jobs from home are as exciting as they are bogus. Such job ads require no special equipment or education. You simply stuff envelopes with the provided material and mail them to a specific address.
And for such an easy task, you get paid a dollar or more for each envelope. This sounds too good to be true and the reality is that these are not real jobs.
Basically, the idea is to have you send money for an envelope stuffing job kit. Thereafter, your employer goes quiet or asks you to advance the scam by referring others for a commission.
What is an Envelope Stuffing Job?
Envelope stuffing is when companies pay people to fill envelopes for clients with materials that they provide.
In a typical 'make money stuffing envelopes' offer, an envelope stuffer is a person who performs such at a fee. Basically, an envelope stuffer fills envelopes with advertisements.
Envelope stuffing jobs typically involve putting documents or printed papers in envelopes and preparing mailings for a client or an employer. Ideally, you get paid per the number of envelopes you fill up, seal, and mail.
It's a repetitive process that doesn't require much thought. It is unfortunate, however, that some envelope stuffing jobs are work-at-home scams!
For that reason, it is important to conduct thorough research before committing to work in such jobs. Why?
Legitimate companies with envelope stuffing jobs are unlikely to hire employees on a permanent basis. It is unlikely that you will work in an office environment just stuffing envelopes.
The reason is that companies categorize this work under clerical tasks and hire people to work from home. Others choose to outsource to other service providers.
How Much Money Can You Make Stuffing Envelopes?
Some websites promise to pay $3 for each envelope. Others quote between $5 and $20 per day; all these sound unrealistic.
For $3 per envelope, you should make over $3,000 a day, which is simply mind-boggling.
The truth is that stuffing envelopes is a repetitive and menial task that should pay a very little amount of money when done by a person.
Envelope Stuffer Job Description
As mentioned above, working as an envelope stuffer requires you to carry out repetitive tasks. Therefore, this does not require a significant education or work experience.
A key requirement is a keenness for details to avoid overstuffing an envelope with too many documents. You also need to be keen enough to avoid skipping an envelope and ensure to seal all of them.
Stuffing envelopes from home requires your ability to follow instructions and your organizational skills.
After paying and becoming an envelope stuffer, you will be given a start-up kit that you will be sent to other people for a fee. There is no real exchange of value and there are no tangible benefits. Further, no exchange of goods or services or any form of value addition takes place here.
The Federal Trade Commission warns that work-at-home job descriptions for envelope staffers do not tell the whole truth about the opportunities.
If you are keen enough, you will notice that home mailers' advertisements are solicitations for false earning opportunities. Typically, these are pyramid schemes appearing as advertisements for wanting help or earning while working at home.
Other than buying useless home mailing kits or paying for subscriptions, others deceive you to disclose your credit card details.
Why Should You Be Worried about Envelop Stuffing Jobs?
After answering an advertisement to become an envelope stuffer, more advertisements follow making the opportunity to sound legit and more attractive. Usually, the 'stuffer' is not given the opportunity freely.
The trick is a start-up kit that is set as a welcoming package for new stuffers. In some instances, you require a processing fee when signing up for the start-up package.
As an aspiring envelope stuffer, you will receive initial materials for referring more people. This is a package of materials for drawing more unsuspecting stuffers into the scam. You may need to stuff envelopes with the same materials and send them to others with the same offer.
A good number, if not all of envelope stuffer jobs, are illegitimate.
For all intents and purposes, a stuffer attempts to woo others to send money in the hope of getting an opportunity to earn as stuffers.
You are likely to receive an email with an advertisement for the job opening. The description may even require an aspiring stuffer to create a website to invite others to earn as stuffers.
Can Enveloping Stuffing be Done Legitimately?
It is possible to earn money through envelope stuffing by starting a direct mail service. This is possible by keeping a mailing list for clients and sending adverts to customers periodically.
Similarly, you can earn by creating and sending mailing materials, postcards, and sales letters. Typically, this involves starting a new earning opportunity that requires considerable effort but is not a scam.
Envelope Stuffing Jobs Near Me
If you are thinking about signing up for envelope stuffing opportunities that you can do from home, you need to reconsider what you believe to be true. Due diligence requires that you vet the job opening, taking note of any requests to send money or work for free.
Notably, envelope stuffing jobs near you with critical hidden truths such as compensation. The key to your validation is differentiating a real opportunity from a scam. Most importantly, do not let the need to earn an extra buck online make create blind spots in your thinking.
How to Get Paid to Stuff Envelopes from Home for Free?
An important question is whether envelope stuffing jobs can really earn you money working from home.
What is true is that stuffing envelopes for money was a source of income a long time ago, but that is just a portion of the truth.
It is both interesting and true that companies used to pay for such opportunities. But with technological advancement, it is much better to stuff envelopes using machines. Such machines make it easier, faster, and cheaper than using human labor.
The question is, why give you a task that a machine can accomplish much more easily? That's the reason why such opportunities currently exist mostly as scams.
There are other remote job opportunities you can explore and get paid from home for free. So, why choose 'get paid to fill envelopes at home' gigs that are clearly scams?
I highly recommend you to check out form-filling and data entry jobs to make money from the comfort of your home.
BBB Envelope Stuffing Jobs
It is highly likely that you have come across an email with offers to make a good amount of money by stuffing envelopes for companies. Also, there are the occasional ads on your browser promising the same. With experience, you will learn that most, if not all, of such advertisements, are scams.
You should also beware that there are direct warnings from the US Postal Service, Federal Trade Commission (FTC), and the Better Business Bureau (BBB) that any work from home stuffing envelopes offers are defrauding schemes by illegitimate companies.
The procedure by a number of companies offering work from home envelope stuffing jobs asks for a start-up fee when registering for the opportunity. The fee falls between $20 and $50, depending on the earning promises at the registration stage, security deposit, the cost of the start-up kit, and the cost of working material. These are just a few of the excuses scammers use to encourage you to part with your money.
The FTC goes on to advise on how to spot envelope stuffing scams (more on that later). Most importantly, this consumer watchdog insists that you check a company's review on BBB.
For example, Millionaire Mailers Club, a company that popularized the scam came with an 'F' rating on BBB. And as of publishing, their domain was no longer functional.
Amazon Envelope Stuffer Job
Fraudulent companies or promoters sometimes use the names of legitimate brands to defraud people.
They send bogus information to you and instruct you to earn money by forwarding the same to people in your contact list. Pretending to hire people to stuff envelopes for known companies is an old work-at-home scam.
Scammers understand that the easiest way to make free money online is by exploring people's vulnerabilities. As such, they design their promotions to appeal to these needs and vulnerabilities.
One of the easiest companies to piggyback on such scams is Amazon, for the simple fact that it is a global employer that is known by virtually everybody.
Would Amazon really scam me? That's probably what goes through your mind before you accept an Amazon envelop stuffing gig. What you should ask though is: What's the URL of the originating offer? If it's not the official site, RUN!
Digital technologies empower fraudulent entities to hide behind internet curtains to send and distribute advertisements to unsuspecting people. So, be careful not to be confused by a missing letter from the official website's address or from affiliated sites like Alexa and Goodreads.
If have any doubts about a job offer or a website in general, contact legal authorities such as the US Postal Inspection Service and the FTC to report the fraud. Bottom line, any Amazon envelope staffer job is a scam.
How to Identify Work at Home Stuffing Envelopes Scams?
There are a few red flags that can help you to determine if legit envelope stuffing jobs from home offers or proposals are real.
1. Up-front Fees
If the proposal demands that you pay a certain amount of money at the sign-up stage, ignore the proposal and disregard the excuses they give you. Legitimate offers that do not demand upfront fees to offer you an earning opportunity.
The question you need to ask yourself is why you must pay to earn money from home packing envelopes. In simple terms, demanding any up-front payment is a red flag for any job offer.
2. The Company's Physical Contact
A genuine online or offline company provides a clear physical address to its clients. If the company claims to exist physically then its physical contact address should be clear. The question you need to ask yourself is how you will contact the company if an issue comes up that requires any physical consultation.
3. The ambiguity of the offer
Many fraudulent offers are also very ambiguous. A promoter that offers stuffing envelopes free startup kit should not charge for the same. The reason for signing up for the offer is to earn money stuffing envelopes at home not to get free kits.
4. Negative reviews
An illegitimate company hardly pays for services, which attracts negative reviews.
If the company or the promoters of an earning opportunity attracts a lot of negative reviews, it's likely that they are also fraudulent. That said, a thousand 5-star reviews not broken by a single bad review is cause for worry – no company is that good.
Questions that May Help You Determine the Legitimacy of an Envelope Stuffing Offer
There are various warning signs that accompany fake work-at-home job offers.
To check the appropriateness of a proposal, ensure that you read the advice of the FTC. You can also ask the company various questions if you still have doubts. If you get clear answers to your questions, then you can proceed to register for the job.
The following is a compilation of questions whose answers will either clarify or cast doubt on the legitimacy of the offer and the promoting company:
Who will pay me for my services?
It is clear to you that you are stuffing envelopes for money. The company should clarify the specific person or entity that will pay you for envelope stuffing jobs. If it is not clear, it is likely that the company is fraudulent.
How and when am I going to receive the payment?
The company should clarify the mode of payment considering that you are stuffing envelopes from home. It should also provide a help desk where you will forward your complaints in case the payment is not received.
What are the specific timeframes?
If the offer is a legit envelope stuffing job from home, it should have very specific timelines for delivering your objectives as a worker. The company should further clarify the timelines for your payment.
What quantity of work is eligible for payment?
Packing envelopes from home requires no direct supervision. The company should specify the amount of work that will be eligible for invoicing. 1,2,3, or 1000 envelopes?
Is your business online or offline?
A legitimate company can operate online, offline, or both; this should be clear. Whether or not the company operates online, it should be clear to all that the company is a legal business entity.
Where is your physical location? Which country, county, or state?
If the company offering you an opportunity to make money stuffing envelopes is a genuine entity, then it should declare its country or state of incorporation. Knowing the company's scope of operation gives you the confidence to know that you are working not with a scammer. Check with local or federal company registrars to confirm the status.
Which clients are you serving and what/ where are your track records?
The company should have confidence in declaring its clients to prove its validity. In addition, its track record should be open for review by the public and should speak for itself. The promoter's track record should significantly encourage new prospective workers to sign up for the opportunity.
Are there hidden charges or hidden conditions for workers?
The promoter should declare any charges before signing a worker. If there are no hidden charges, a clear declaration of envelope stuffing jobs from home with no fees should appear on the workers' registration page.
The promoter should not charge for the start-up kit, and should not require the worker to charge others for the same.
Wh

at are the legal procedures available for public review?
A genuine promoting company should make available any legal procedures for public scrutiny. It should also declare any standards available to validate their offers, any validating authority, or standard organizations to instill confidence in anyone considering signing up for their offers.
Best Envelope Stuffing Jobs Alternatives
Saying that envelope stuffing gigs are scams does not mean that there aren't other equally easy jobs that pay well. To help you out, here are some legit and easy online jobs to make you money fast.
1. Data Entry Jobs
If all you are looking for is clerical work, data entry work is a legitimate alternative to stuffing envelopes. The work is simple and real. Professionals in this line of work convert texts from physical documents into digital documentation platforms.
The source material can be anything from a scanned document to an audio or video recording. A high school diploma is a typical requirement for data entry tasks.
Naturally, you are required to possess basic above-average typing skills. You also need to be proficient with data entry platforms like Microsoft Word and Google Spreadsheets.
The pay rate is around $14.42.
Typically, data entry is an entry-level position. With the right training and a few years of experience, you can advance to administrative assistance or office manager position.
Related: Companies offering Data Entry Jobs from Home
2. Form Filling Jobs
Form filling tasks are a major part of data entry jobs. The assignments can be carried out both offline or online. You are provided with data that you input into a form with blank fields.
Mostly, you are provided with forms in batches plus documents with the relevant information that needs processing.
The tasks come from companies with tons of information that require a proper arrangement for clarity and ease of retrieval.
As a form filler, you can get both hourly and fixed contracted by different job boards to work on forms from the likes of Google and Microsoft.
Proceed here to check out my ultimate list of legit work of home jobs
Is Envelope Stuffing Job Legitimate?
Most online 'stuff, mail and earn' advertisements are illegitimate. The reason being that, even for companies that require such services, automation is cheaper and faster than workers. The FTC is particularly against this known scam.
The Bottom line: Envelope Stuffing Jobs are Scams
There are many too-good-to-be-true online opportunities wooing people to work from home. By many standards, most envelope stuffing jobs fall under this category. If by any chance the job is real, then you need to work at a physical address and at an hourly rate under a legally-binding contract.
Also, the promise to earn money should precede any referrals that you can make from the same opportunity. So, if the company emphasizes attaching other conditions, or urges you to refer to referring other people before earning, that's a red flag. Your initial reasons for signing should always come up come, first and foremost!
The simple fact is that the people envelope stuffing gigs cannot offer the fundamental guarantees of a legit job. This makes such jobs scams and is recognized as such by the FTC.
It's time for you to speak out. Have fallen victim to these scams? How much did you lose and how were you roped in? Hear what others have to say in the comments.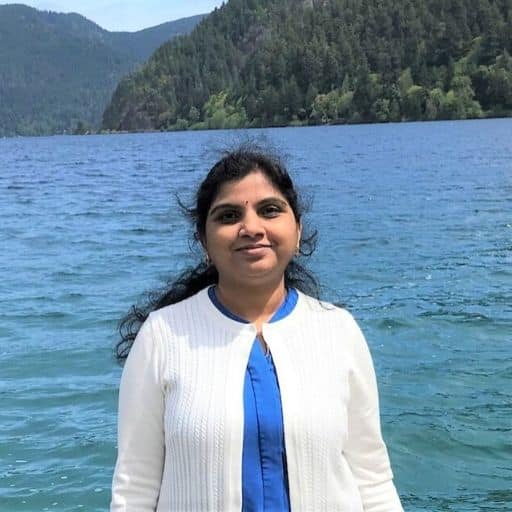 Howdy Folks, thanks for stopping by my blog.
I'm Swati, a proud mom, dedicated side hustler, full-time blogger, and a recognized millennial work-at-home expert. My expertise has been featured on esteemed platforms such as Forbes, CEO Blog Nation, Referral Rock, Vital Dollar, Databox blog, and many more. I have embarked on this incredible journey to share my firsthand experiences in the world of online income generation and to assist all of you in earning money from the comfort of your homes.
Join me in my mission to revolutionize the way we make money and achieve financial freedom. Trust me, it's not as challenging as it may seem!
Together, let's explore the boundless opportunities and pave our paths towards a prosperous future.