If you are fascinated by the idea of making extra bucks from selling journals, this article is just for you.
As you know, writing personal journals is a great way to create written flashbacks of your experiences, activities, and thoughts. What's more, you can earn real cash by selling your journals.
There are several online marketplaces where you can upload, market, and sell personal journals online.
This article brings to light the top marketplaces for journals, how much you can make from journal sales, and answers other common questions about this great side hustle gig.
Are there insights that can help boost your journal sales? Find the answers in this complete guide to selling journals, starting with some basics:
What Is A Journal?
A journal is a documentation of a person's thoughts, experiences, and adventures.
For ages, people have been writing journals as a type of inner expression.
Currently, people still write journals to create a written expression of their thoughts, travel, adventures and even plan for upcoming events. You can also write journals to put your inventiveness and imagination to better use.
With the continued rise of content monetization, you can also use your journal writing skills to increase your account balance by selling them on different sites.
How Much Money Can You Make Selling Journals On Amazon and Etsy?
Depending on the subject and length, you can make between $5 and $100 per journal selling on Etsy and Amazon. If you enter your journal into writing competitions, you can win up to $750 or more, especially for scientific publications.
Basically, the amount of money you can make on any gig depends on how much effort you invest in it. Selling journals is no different.
Several factors can determine the amount you can make from selling journals:
1. The Quality of Your Journals
Online marketplaces are loaded with plenty of different journals and the ability of your journal to stand out among the competition influences your earnings. You, therefore, need outstanding content for your journals.
2. The Number of Journals You Sell
Your need to avail plenty of journals to be able to meet the diversified needs of the market. This is because you will only earn as much as the journals you sell. Further, selling bundles is easier than selling single items.
3. The Amount You Charge Per Journal
The amount you charge for your journals will affect the number of sales and also the cumulative amount you can make from your sales.
For example, selling 10 journals at $5 a piece makes you $50, while 5 journals at $10 each gets you the same amount. The idea is to charge what's commensurate with your content.
4. Where You Sell Your Journal
Etsy and Amazon are just two sites in a pool of many platforms where you can list your journals. Each of these markets comes with store costs and commissions that affects the net amount your journals make.
How To Make Money Selling Journals? [Step-by-Step Guide]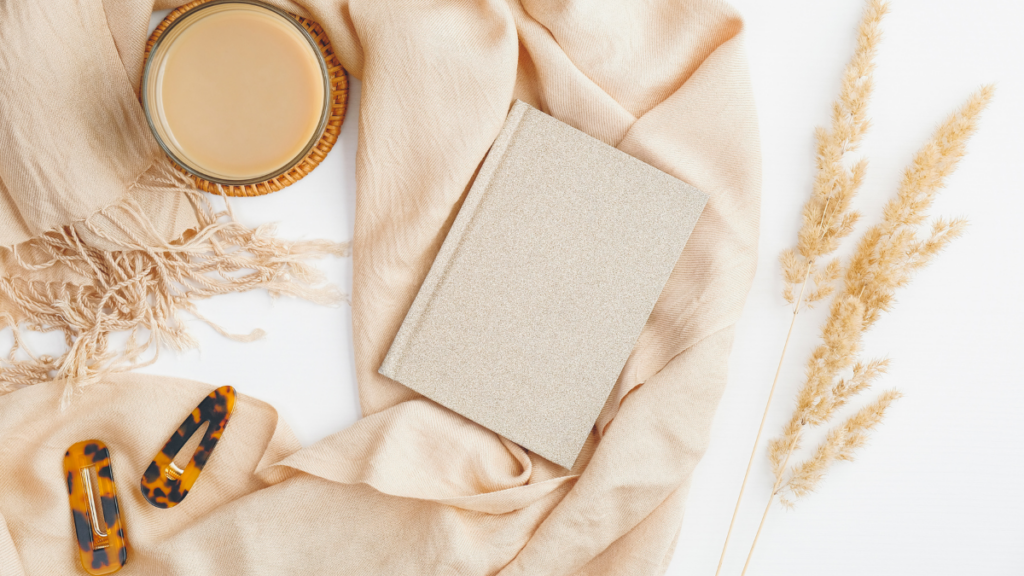 There are no set bars as to who can write journals for sale. Also, there are several tools you can use to create your journals, making the hustle open to every one.
Such tools Penzu, Canva, Photoshop, and Affinity Designer, just to mention a few.
If you are new to design creation, Canva will serve you better since it offers premade graphics and font varieties that you can use. It is also free to use for its basic option and charges $14.99 per month for Canva premium.
You can easily start your journaling journey by following the following steps;
1. Select a Unique and In-Demand Topic
To fetch more markets for your journal, your theme should align with what most buyers are seeking. It should address a predefined target audience; so you need to put in some work to create it.
To do this you need to seek insight from the works of high-selling journal writers on Amazon, Etsy, and other journal markets.
Search for "Journals" on journal sales sites and check out items with high numbers of sales and positive feedback.
From there, you can list journal topic possibilities and later assess what you can emulate and what you can improve on.
Lastly, you need to create a theme with unique keywords to make your journal easy to find for prospective buyers.
Common journal themes that sell fast revolve around love, relationships, pets, cooking, work from home, remote gigs, gardening, home decor, and teenagers.
2. Design the Pages
You will need to use the services of software design tools to create the inside pages of your journal.
You can either start from scratch or get inspired by reading other people's notebooks.
However, you cannot directly copy another person's work.
The theme you chose for your journal should be the influencing factor of the design you chose for the inner pages.
3. Design the Cover Page
The cover page is the first impression of your journal to prospective buyers. It is hence fundamental that it should be able to captivate the curiosity of your target market.
The cover gives a brief visualization of the theme and what the journal entails. It highly influences the sales amounts that you can make for a journal, As such, you need to put more emphasis and creativity into it.
You may be persuaded to start with the cover page before writing the journal, but it helps to design the cover last to help tap into inspiration from your content.
4. Research Prices
Making money from a hobby like journaling requires putting a price on your talent. To this end, research typical prices for your kind of journal.
Use keywords to search similar items in your genre on sites like Creative Market and Etsy.
From the results, compare prices depending on the author's rating a and book pages. This will help come up with a price that is in line with your expertise.
5. Create a Listing
After the creation of your journal, you need to upload it on online platforms to reach journal buyers.
These platforms include Amazon, Etsy, Shopify, and a personal website.
Lets dive deeper into these platforms:
Where To Sell Journals Online?
With your journal ready, you cannot lack a venue that can pay you for your unique work of art. Below are handpicked platforms that you can market and sell your diaries and other publications.
1. Etsy: How To Sell Journals On Etsy?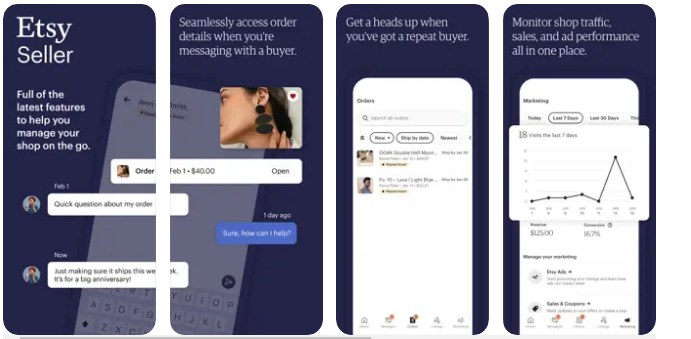 Listing your journal on Etsy is one of the most effective ways you can use your writing skills to increase your side hustle income.
You can create a free personal shop on Etsy and start stocking up with your writings.
Navigate to Etsy on your browser and tap "Create Shop."
Follow the prompts, and give a brief description of your shop.
You can spice your shop up by adding a creative banner and a logo.
Once your Etsy shop is set, you can list your journals for sale by tapping "Listings" on your shop.
However easy this looks, you need to emphasize a lot of things if you want your articles to do great on Etsy.
For each of your listings, you must select a creative and descriptive title.
You should also create a detailed description and add appropriate tags.
More tags increase the chances of your listing being found on searches.
You also need to take great photos of your listings to call for and capture the buyer's attention.
Selling Journals on Etsy Like a Pro
It helps to learn Etsy search engine optimization to add more views to your listings. I recommend you sign up for tools like Sale Samurai and eRank.
The tools offer guidelines on appropriate keywords, as informed by the bestselling journals and top Etsy shops.
In particular, the tools guide you on the info to include in the Title, Category, Description, and Tags sections of your product listing.
Note: Etsy asks for $0.20 as a listing fee for each item you list. You also pay 6.5% of the price you charge for your journals.
Most importantly, after a buyer shows interest, you have to take into account the delivery costs before you settle on the final price for your journal.
You can avoid the shipping costs by creating printable or downloadable journals, which the buyer can access right from home.
Price of Journals on Etsy

Most personal journals on Etsy go for $21 – $45. A few handmade notebooks do sell at $100+, but these are usually sets of 3 or more books.
Related Read: Getting Paid on Etsy Without Creating Anything
2. Amazon: How To Sell Journals On Amazon?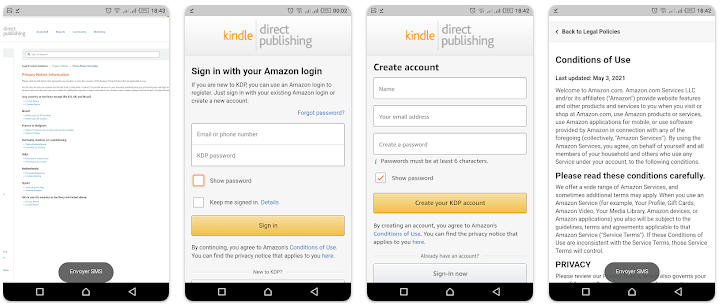 Amazon is another top market for getting your low-content journals noticed by the masses. The site is available globally and commands over 300m active customer accounts.
Arguably, this is the best place to start your journal-selling journey, owing to the fact that:
Amazon prints and ships to customers, which is a thumbs-up feature for hard copy sellers.
Amazon handles broad product promotion on your behalf.
The site is easy to use.
The Amazon Kindle Direct Publishing (KDP) program is specifically designed to help you publish and sell journals, short novels, ebooks, and personal notebooks.
To start selling on Amazon you need to create an account on KDP and start writing your book by clicking "Create".
Next, is to provide specifications about your journal including hardcover and paperback options.
Making use of your keywords, enter your journal's Title, Description, Subtitle, Name of Author (plus Contributors- optional), and Category.
You'll also be required to specify Product information and Delivery options before your book goes live.
Selling Journals on Amazon Like a Pro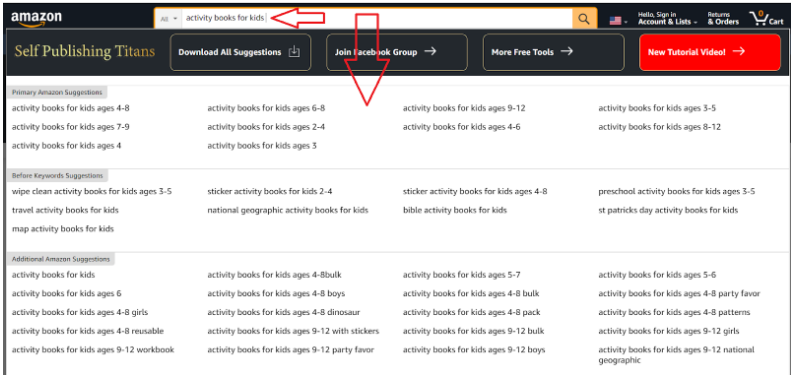 Source: SelfPublishingTiTans
Amazon is a competitive marketplace and it's possible to list hundreds of books and never make a single sale. To ensure success, start by writing topics that people are willing to spend on.
That will be an uphill task that requires complex analysis of keywords, sales volumes by category, pricing, and the like. Luckily, there are tools to make your research easier.
Case in point: Huge Amazon Search Suggestion Expander helps you filter thousands of keywords for KDP projects, as well as other FBA niches.
Another important resource from the same developers is the Amazon Best Seller Rank (BSR) tool that is useful in:
Calculating average prices for your journal.
Calculating the niche score.
Evaluating average reviews for different niches and journals.
Expert Tip: When starting out, pick journal niches that score 62% or more on Amazon BSR to ensure visibility.
Amazon delivers your sales payment to your account weekly. The site offers a selling plan of either $0.99 per unit sold or $39.99 monthly fees regardless of sales volume.
As the seller, you will also incur referral costs ranging from 8% – 15% of the amount sold, depending on your product's category.
Price of Journals on Amazon

Bestseller journals on Amazon sell for anything from $8 to $23. There are, however, some paperback journals selling for $200+
My research shows the sellers on the site price journals slightly lower than Etsy, but with bigger sales to boost incomes.
3. Shopify: How to Sell Journals on Shopify?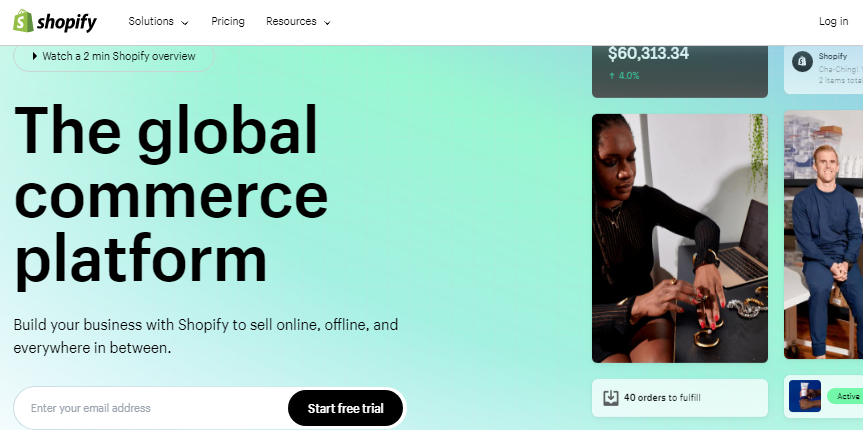 Just like Etsy, Shopify allows users to create online shops where they can list their journals for sale.
Shopify is a great way to market your journals if you want almost complete profit retention. The site is global without any shop setup or transaction fees.
However, Shopify is not free to use. The marketplace has these three subscription options for creators:
Basic – charges $32 monthly
Shopify – charges $92 monthly
Advanced – charges $399 monthly
You can also register for a free trial that can be extended for $1/month.
Since the site doesn't advertise widely, in comparison to Etsy and Amazon, I encourage you to market your Shopify-listed products through personal social media handles.
To get started on Shopify, you need to create an account, starting by specifying your shop model, advertising options, store name, and location.
Once you have a store, complete with an About Us page, you can then;
Set up a payment method.
Customize your checkout.
Add a shipping rate.
When listing a journal, you are expected to fill in a product description, upload images of the journal's cover and a few inner pages, and state the price.
Selling Journals on Shopify Like a Pro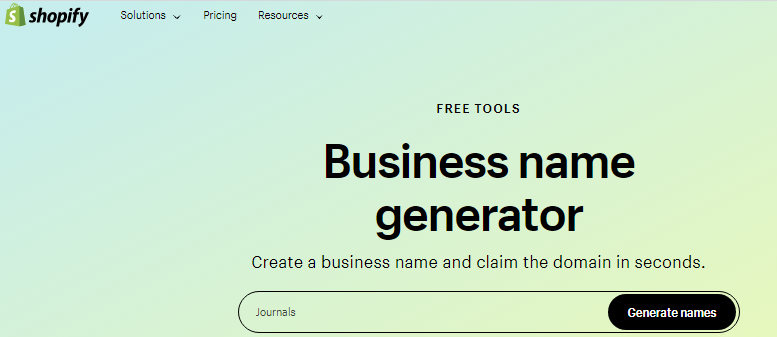 To decide on a store name, use the free Shopify Business Name Generator to secure a catchy name for your journal business.
The site also offers a free Domain Name Checker to help you avoid picking a shop name that already exists as a domain on the web.
To make your shop visually appealing, use Canva to create a shop banner and edit your featured items.
Need a catchy slogan for your journal store? Try the Free Slogan Maker for a witty phrase that will get stuck in your buyers' minds.
Price of Journals on Shopify
Looking at Shopify-powered personal sites, the price of journals compares to listings on Etsy. Prices range around $25 with top sellers offering products at between $40 and $65.
Other Places to Sell Your Journals
Amazon, Etsy, and Shopify take the lead as the best place to sell journals. Nonetheless, there are a few little-known market platforms that specialize in personalized items like journals and notebooks.
Here is a brief look at some of the sites and what to expect as a journal seller:
4. Creative Market

The site reports having 9m+ members across the globe. It specializes in helping creatives sell their experiences, custom digital items, and expertise.
Apart from journals, you can sell logos, pencils art, photos, vectors, fonts, eBooks, and more on the platform. You can also earn via affiliate links when you market products from other creatives.
Open a Shop on Creativemarket.com
5. Pinterest
Pinterest is the go-to markets for unbranded items, meaning buyers on the site look for unique creations that aren't anywhere on the web.
As an exclusive market for creatives, Pinterest can help you sell at twice the amount offered in other marketplaces. I also like the fact that Pinterest integrates with Shopify and WooCommerce for improved visibility for your custom journals.
Open a Pinterest Seller Account
6. Design Bundles

This is a marketplace for downloadable items like illustrations, clipart, logos, icons, and other design templates. The site also allows creators to sell custom items including printable journals and notebooks.
Trustpilot has verified the marketplace, awarding it a 4.9-star rating from 5k+ reviews.
A search of "journal" shows over 3,000 results with items bundles of 3 items selling at $21 and above.
Create a Shop on Designbundles.net
7. eBay
eBay is a global marketplace where you can sell anything from personal journals to vintage notebooks in your collection.
If you are selling a one-off product, eBay does charge you for the listing. The site, however, charges 14.95% of the final price for journals worth up to $7,500.
Creating an eBay listing is free and you can access the site via an Android or iOS app.
8. Creative Fabrica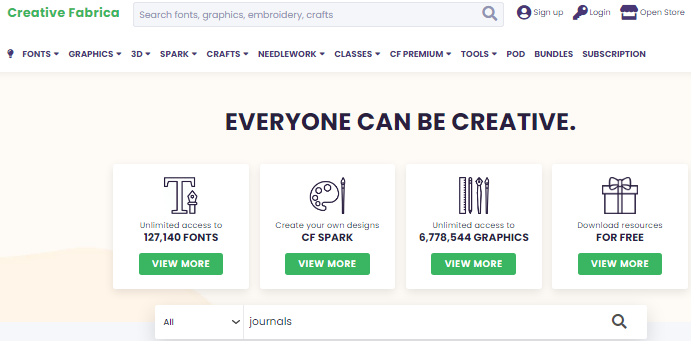 This is yet another journal marketplace offering print-on-demand services. The site lets you keep 75% of your sales for items sold directly from your store.
It also refers buyers to specific stores for an extra 25% off the selling price.
You can sell skills such as sewing and embroidery, as well as making papercrafts and product mockups. A shop on Creative Fabrica goes for $4.99/month.
Get your Creative Fabrica Shop Started
9. Website: How to Sell Journals On Your Website
You also have the option of buying a domain name, setting up a website, and creating your journal-selling website from the ground up.
The good thing about taking this option is that you won't have to pay fees and you will have all the profits to yourself.
The downside is that you'll need to put more effort to add traffic to your site, unlike the other options where marketing is virtually assured.
My research shows many journal sellers go for Shopify-powered blogs and sites to tap into the creatives' niche market.
How to Create a Personal Business Blog in 2023
Best Selling Journals
Different platforms have different best-selling categories.
To check the best-selling journals on a platform, you need to navigate to the platform's search bar and enter the word "Journal".
In the list that appears, filter for the entries with the most positive feedback.
The top sellers are crowned by the Star Seller badge on Etsy and Best Seller Badge on Amazon. On sites like Creative Market, filter for categories such as "Popular".
Top-Selling Journals on Etsy and Amazon include:
Adventure journal for couples.
Pregnancy journals.
Digital gratitude journals.
Journal for breast cancer.
Journal for women.
Custom travel journals.
Reading journals.
Grief journal for loss of a husband.
Prayer journal for women.
Tips to Make Money Selling Journals Online
Venturing into selling Journals as a hustle means that you have the most influence over the amounts you can make from sales. You, therefore, need to be up to the task by providing demand and fetching content to earn more.
Increase your market outreach by using the following tips:
Use social media to promote your content – this helps to reach people who are not registered for your business platforms.
Use multiple platforms – to increase sales, make sure your journals are listed on diverse platforms; from creatives-only sites to general marketplaces.
Keep in mind a target audience – this serves to keep a consistent market for your listings and also makes the creation process easier.
Don't fudge facts – being an author doesn't give you the right to bend facts, that's not what creative license is all about. If you are going to quote anyone or allude to a study, be factual. People will easily spot such inconsistencies and you'll be on your to virality as a fraud.
Competitive pricing – the amount you charge per journal should be affordable for customers but at the same time profitable for you. You should therefore check the current market rates before determining the amounts to charge. Also, consider churning out several books in a series that can be sold in sets.
Offer unique content – create unique content, be it topics or even graphics. This helps you to stand competitively in the journal market.
Take quality photos – the visual implication your journal has on the targets plays a persuasive role in sales. You need to invest in great photos, graphs, layouts, and the like.
Minimize errors – the need for perfection is dire in this venture. Your content should therefore be free of grammatical errors and punctuation mistakes.
Be creative with your delivery – can your journal be narrated?
Try creating an audio version to go with your paperback journals. Your reading voice could be the real money maker!
How to Make Money with Low-Content Books [Final Thoughts]
Selling low-content books such as journals and planners online is a great way to create or increase your revenue streams. The profitability of this endeavor, however, depends on how much effort you put into your writing and marketing.
To earn fast, you need to put ample time and creativity into making your journals rank. The point is, as much as journals are in demand, their supply is also high hence your products should be outstanding if they are to fly off online shelves.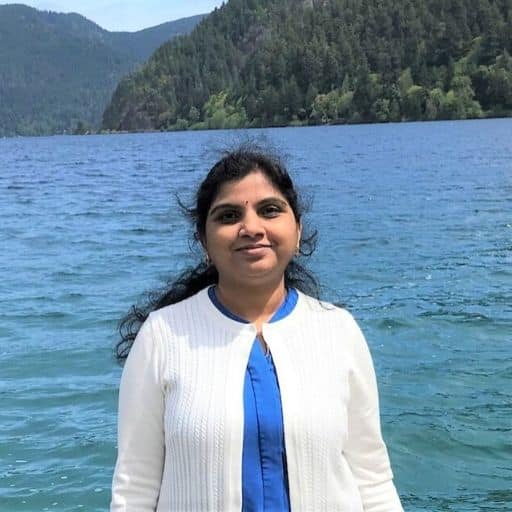 Howdy Folks, thanks for stopping by my blog.
I'm Swati, a proud mom, dedicated side hustler, full-time blogger, and a recognized millennial work-at-home expert. My expertise has been featured on esteemed platforms such as Forbes, CEO Blog Nation, Referral Rock, Vital Dollar, Databox blog, and many more. I have embarked on this incredible journey to share my firsthand experiences in the world of online income generation and to assist all of you in earning money from the comfort of your homes.
Join me in my mission to revolutionize the way we make money and achieve financial freedom. Trust me, it's not as challenging as it may seem!
Together, let's explore the boundless opportunities and pave our paths towards a prosperous future.