Did you know that you can earn while reading a newspaper at your home through Daily Mail Rewards? Yes, you can get paid for reading the news and all that is required is for you to become a member of the Daily Mail Rewards Club.
It's a loyalty plan that rewards you with points every time you make a purchase of the Daily Mail newspaper.
Daily Mail Rewards club and My Mail rewards partnered with Nectar, a UK-based loyalty card scheme. This means you earn Nectar points each time you buy a copy of the Mail.
I know you've got a lot of questions regarding Daily Mail rewards, what is it, how it works, and more. In this article, I am going to answer most of your burning queries regarding this Mail rewards loyalty scheme.
What's more, I am going to guide you through a step-by-step process on how to get started with Daily Mail Rewards. But before we get to that, let find out what this rewards scheme is all about…
What are Daily Mail Rewards?
The Daily Mail newspaper was started in 1896 and is currently the largest circulating newspaper in the UK. To reward their readers for their loyalty, the company newspaper launched "The Reward Club" in 2017. To date, club members have won rewards worth over 4 million.
As stated previously, the Daily Mail Rewards partnered with Nectar, the largest loyalty card scheme in the UK. The reward is in the form of Nectar points that can be redeemed for cash and other prizes, which we are going to see later in this article.
Basically, every time you get a copy of the Daily Mail newspaper, you'll come across a unique 12-digit number on the back page. That number is worth some Nectar points.
The bottom-line?
You earn more points if you buy the paper on a daily basis. If you opt to become their subscriber, earning Nectar points becomes quicker and easier. You can earn a maximum of 80 points in a week. There are also bonus points to be earned if you buy the paper at least 5 times a week. The bonus is equal to 30 Daily Mail rewards points.
Daily Mail Rewards Login: How to Get Started with Daily Mail Rewards?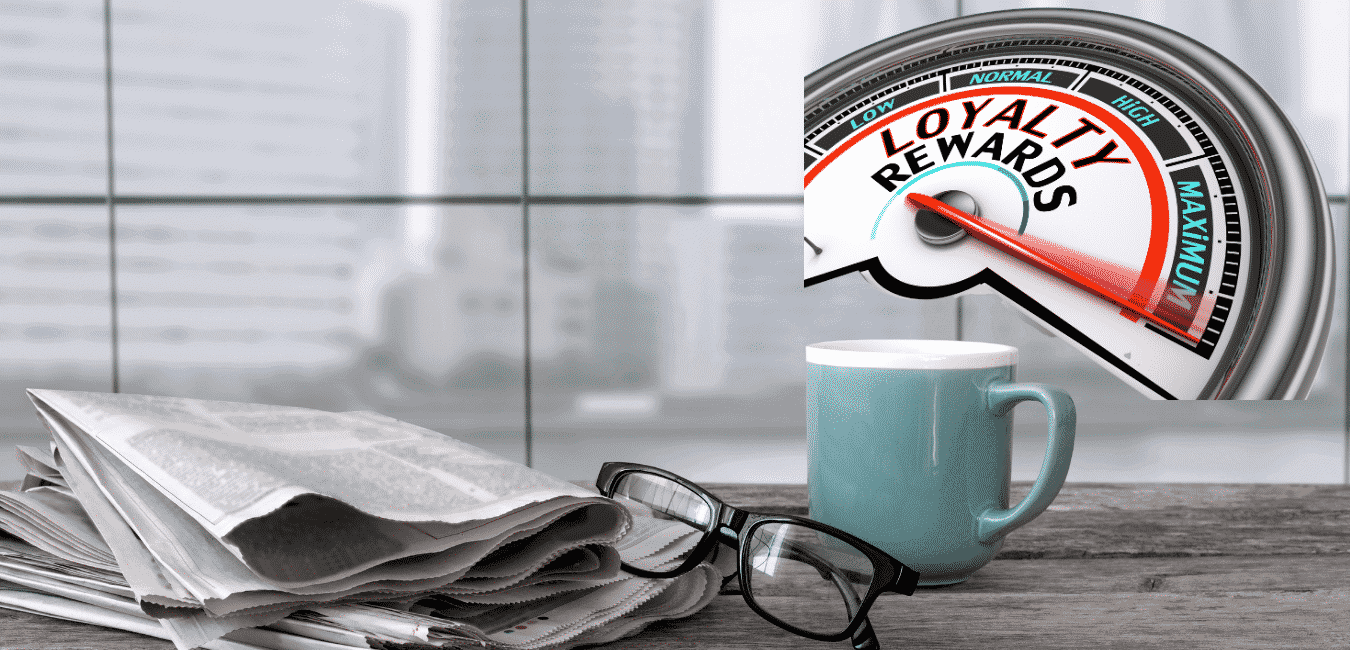 To start earning these points, you have to be a member of the Mail Reward Club. As such, you need to set up an account with this loyalty scheme.
Daily Mail rewards sign in is entirely free.
The first step is to head to the Daily Mail Online login official website
Once you create a My Mail account, you need to link this account to your Nectar account by entering your Nectar card's details-card number and your online password.
You'll find your Nectar card number on the front face of the card. If you don't have a Nectar account, you can easily set it up through My Mail sign up process or just head over to Nectar's official website. You can also report a lost or stolen Nectar card.
Still, confused? Let's break it down.
Daily Mail Rewards Step by Step Sign Up Process
MyMail has made it a straightforward process. To begin with, you'll need to enter the following details to create a new account:
Your email address

Full name

A secure password

Your date of birth

Home address

Mobile number
Next, choose whether you'd like to receive Mail Club rewards through your phone, post, text, or email. You have the freedom to tick all or whichever you find convenient.
As a tip, follow MyMail on social media platforms like Twitter to be a step ahead on their latest offers regarding MyMail Rewards.
Back to creating your account. After you read MyMail privacy policy and Terms and Conditions, click "Continue" at the bottom of the page. Finally, link your Nectar card with your MyMail account.
Once you have been approved, you can start earning your Nectar points for each Daily Mail newspaper you buy.
How Does the Daily Mail Reward Program Works?
On the back page of the Daily Mail newspaper, you'll find a unique 12-digit code printed. It's under the title "Enter Unique Numbers". However, note that there are 3 letters trailing this 12-digit number.
When entering this unique code, leave out the 3 letters. Where do you enter this number to earn points? At the top section of MyMail Reward site, you'll find an area to enter your 12-digit number. It's indicated as "Enter Unique Number" then, click "Submit".
You'll be rewarded with MyMail club Nectar points that can be exchanged for rewards. These points are added to your account but in rare cases, they may take up to 14 days before they reflect on your statement.
It's also important to note that you have a time limit of 3 days to enter the codes before they expire. As such, use them on the same day you buy your paper.
To view details regarding your Daily Mail Nectar points, sign in to your MyMail account then head over to "My Account" at the top right section. Here you can:
Redeem and view your redemption history

View the points you've collected

Manage and view your personal details, and

View or update your address
Now, let's address some of the technical issues that you may face when dealing with MyMail reward points:
What if You Miss a Copy of the Daily Mail?
As previously stated, you need to maximize the points you can earn every day. Therefore. If you miss a copy of the Daily mail on a given day, you can check with a friend or family member whom you know is an ardent reader of this paper.
Alternatively, you can check other places for a copy of the same like on the bus home. People love reading newspapers when traveling but are not always keen on keeping them after they are through.
That said, you need to confirm with them whether they've already used their codes. The reason being you cannot use the same code twice.
What if Your Unique Number is Missing?
In the event your unique number is missing due to one reason or the other, Daily Mail has a solution on how you can still earn your Nectar points. There is a link indicated as "Missing a Unique Number" on the right side of the section where you enter your 12-digit number.
Click on this link to be taken through a process on how to prove it's true you purchased that day's newspaper. Here you'll be asked the following:
The newspaper publication date of that paper you have a problem with. This date has to be as recent as the past 5 days

Reasons why you encountered problems entering your unique number
Click "Submit" and a representative from the Daily Mail will contact you and ask you some questions regarding the situation. If they find your reasons legit, you'll be rewarded with your day's Nectar points. Simple!
What're the Maximum Points You Can Earn in a Week?
As mentioned earlier, you can earn up to 80 points in a week. These points include 30 bonus points for buying the paper every day. Below is a complete breakdown.
Entering this unique code per day (Monday to Friday) earns you 5 points per day. That's a total of 25 points.

Entering your code on Saturday earns you 10 Nectar points

On Sunday you get 15 points for the same

There's an additional 30 Daily Mail rewards bonus points as a result of entering codes for the whole week (Monday to Sunday)

This adds up to a maximum of 80 Nectar points per week, 2400 points per month, and 4160 points for the entire year.
But there is more…
a) If you're not a subscriber
Non-subscribers can earn a maximum of 50 points per week. That's 5 points every day from Monday to Friday plus 10 points on Saturday. On Sunday you get 15 points adding up to 50 points overall.
b) If you're a subscriber of The Ultimate or Premium Pack
Apart from buying from a newsstand, you can get your Daily Mail and The Mail (Sunday's edition) on subscription. As a subscriber, you earn double the points.
That's 10 points on Monday – Friday, 20 points on Saturday, and 30 points on Sunday. Bonus points are added to your account before the 21st of the following month, to a maximum of 250 points.
c) If you're a subscriber of The Digital Edition
Digital Edition subscribers don't receive a unique code on the back of their newspapers. As such, you are not required to submit any code, instead, you are awarded 50 Nectar points every month for as long as you remain a subscriber.
For more info regarding MyMail subscription plans, price, and features, click on this link.
How and Where Can You Spend Your Nectar Points?
If there are no offers to double up your MyMail club nectar points, below is a breakdown of the value for your NECTAR points.
1 Nectar point = 0.5p

2 Nectar points = 1p

100 Nectar points = 50p

500 Nectar points = £2.50

1000 Nectar points = £5.00
Additionally, you can participate in the Daily Mail rewards unique offers and promos. Here, you can win discounts and other gifts, especially during the holiday season.
You can redeem your Nectar points for discounts on the following:
Wines

Plants

Nutritional shakes
Additionally, you can redeem points for approved vouchers. For example, if you have 1000 points in your account, they are worth £5 at M&S, JohnLewis, Mail Shop, Debenhams, or Boots. You can also use Nectar points for Vue Cinema tickets, access to Mail Plus, and other weekly promotions.
MoreDaily Mail rewards unique offers include redeeming 500 points worth £2.50 in the following stores
Argos

Sainsbury's

eBay

Vue
Additionally, you can pay for a meal using your Nectar points in Pizza Hut and Caffe Nero.
Basically, to earn £1, you need to accumulate 200 Nectar points.
How to Double the Rewards?
Sometimes during Christmas and Easter holidays, your points can be worth double their value or you can receive double bonus points when you shop from some of the participating stores.
This occasionally happens in Sainsbury's but they rarely advertise. So, you should keep checking for such offers during the festive season. You'll also find your points getting better value during the festive seasons.
How to Earn More with the Daily Mail Rewards Scheme?
Every time you buy or rather spend a pound in MyMail's Mailshop, you are rewarded with 2 points. This online shop also offers cashback. For such offers, you need to sign up with Quidco or TopCashBack, one of the best cashback apps in the UK.
Besides this, there are more options under the shopping category where you can secure exceptional rewards. These include Mail Travel, Mail Finance, Mail Wine Club, and Mail Experiences.
You also get a free Daily Mail newspaper if you spend £10 at the Waitrose store.
To be clear, My Mail has multiple rewards to offer to its loyal users. Besides points, they offer discounts if you shop in their respective partner stores and online brands.
Is Daily Mail Club Nectar Points worth collecting?
There's a reason why the Daily Mail is one of the top-selling newspapers in the UK. If you are one of their loyal customers, you know that Mail club rewards are worth collecting.
Assuming you collect all 80 points every week, that's 4160 Nectar points in a year. They are worth £20+ excluding their double points offers. This amount is free making it one of the best ways to get free money.
Besides the Daily Mail rewards, you can collect more Nectar points for using eBay, Sky Mobile, ASOS, and much more. All you need to do is link your Nectar account to these platforms.
Here is a complete list of all participating companies where you can earn more points.
Other Benefits of the Mail Rewards Club
Mail Rewards club existed long before their partnership with Nectar. They reward their users with a £1000 daily giveaway during the summer. Enter your unique number to be drawn in this daily giveaway. You never know, you may be the next lucky winner.
Mail Shopping
As stated previously, MyMail has its own shop, the Mail Shop, where you can make purchases of a variety of products ranging from gardening products, clothes, food & wine, books, beds, sofas, and more.
Want to go for cruises, retreats, and experience days? You'll find all these in MyMail Shopping.
Most of these products are already displayed in the Daily Mail newspaper to help you find them easily, another reason to keep buying the paper.
Join the Daily Mail Rewards Club
Though you don't earn much, getting reward points from your everyday purchase is a good side hustle. So, are you a passionate reader of the Daily Mail? Join the Daily Mail Rewards Club and start earning Nectar points for great prizes.
It's very simple: Just enter your unique number at the comfort of your home. All you need is your paper, internet connection, and a mobile phone or computer.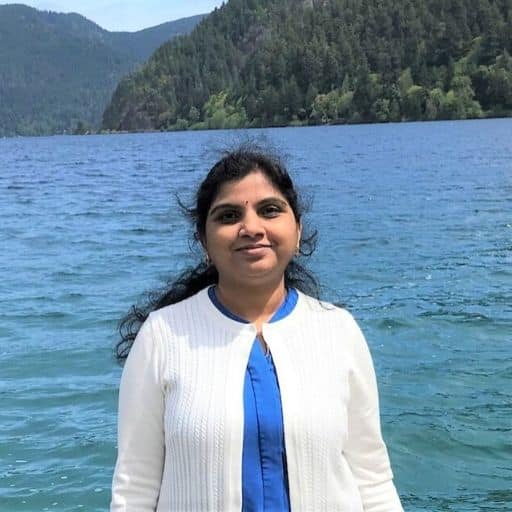 Howdy Folks, thanks for stopping by my blog.
I'm Swati, a proud mom, dedicated side hustler, full-time blogger, and a recognized millennial work-at-home expert. My expertise has been featured on esteemed platforms such as Forbes, CEO Blog Nation, Referral Rock, Vital Dollar, Databox blog, and many more. I have embarked on this incredible journey to share my firsthand experiences in the world of online income generation and to assist all of you in earning money from the comfort of your homes.
Join me in my mission to revolutionize the way we make money and achieve financial freedom. Trust me, it's not as challenging as it may seem!
Together, let's explore the boundless opportunities and pave our paths towards a prosperous future.