Those of us who love to see the world, are always looking for ways to raise money for a trip. This is because, unless we have a stack of money stashed away somewhere to finance our regular needs, we get stuck in the yearly cycle of paying bills and premiums and EMIs.
But how is it possible to raise money to travel, while you're on a regular job's salary? Well, the wisest way is to find a side gig or a passive income source. The money you earn from such sources can be saved for your travels!
QUICK MONEY HACK:
Ways to Raise Money for a Trip
Here are some really simple ways to raise money for a trip!
1. Sell your stuff
We all have several old things stored in some hidden corners in our house. Starting from the analog camera that we received as a gift several years ago to our last Christmas presents that we didn't like, we have many things in our house that can make us quite a good amount of money if we sell them.
There's no point in hoarding all the unnecessary stuff. Instead, we can raise money for our next trip! And, there are several websites available nowadays, like eBay and Amazon, that will let you sell old things easily.
Amazon is probably the best website if you want to sell something. It usually takes a fixed charge of $0.99 for every item you sold through this platform. Besides, it also takes a small referral fee that will depend on the overall cost of the item that you want to sell.
However, this referral price can be anywhere between 8% and 20%, depending on the type of product. But, if you want to sell your music or books, Amazon will then charge you another $1.80 closing.
eBay is another great website where you can easily sell your old but valuable stuff like your vintage watch. And needless to say, those antique items can earn you a hefty amount of money.
Websites, like Gazelle, are probably the best option if you want to sell your old mobile phones or any electronic gadgets. Besides, you can also sell your old apparel or fashion accessories through websites like ThredUp and LetGo.
Resource: 25 Things to Sell Online to Make Quick Cash
2. Freelance writing
It is quite easy to take writing as a full-time profession. Most of the freelance writing projects or even part-time writing jobs don't really need you to invest fixed hours per day. And, it doesn't just help you to get the time that you require for traveling. It will also help you to raise money to travel.
Besides, writing is probably one of the few things that you can do on the go. However, you do need to have strong knowledge of the language, along with great flair in writing to prosper in this genre.
Listverse is probably the most popular writing platform that welcomes even new writers, as long as the topic that they are writing on is unique. They are currently paying $100 per article, although it needs to be a well-researched piece.
Besides Listverse, you can choose websites like Penny Hoarder and Money pantry if you are interested in topics related to finance. Both of these websites pay around $150 for each article. Another website where you can earn $200 per article is Great Escape Publishing.
You can also choose other sites like iWriter and Writer Access. Both of these have multiple openings. Besides, they offer quite a handsome remuneration to their writers. Textbroker is one such company that connects writers with potential clients all over the world.
Resource: Here are 40+ websites that pay writers decently for a great start!
3. Sell your photographs
Those of us who love to travel already nurture a photographer within us. But, it can be a way to gather money for our next trip also.
You can now visit places and take good photographs to sell those on different platforms online. But, you do need to have the eye of a photographer and be a master of the craft; only the most exceptional photographs are now selling at high prices that can support even an extravagant trip.
You also need to have a good camera if you want to peruse photography as a main source of income, mobile photography won't do.
Websites like Adobe Stock, Shutterstock, and Getty Images not only connect you with potential private buyers but will also help you to connect with large enterprises and art houses.
Crestock is one such company that is now giving tough competition to the reputed photo-selling platforms. You can try this website, too, if you want a good price.
Besides, you can also try TourPhotos where several other travel photographers like you also showcase their photos in front of potential buyers. You can even make your own blog and sell your copies of photographs through that.
Here are 21 worthy platforms to sell your photos for a good price.
4. Set Up your own travel blog
One way to gain a reader's attention is by writing your own travelogue. But for that, it is better if you own a travel blog. But first things first: you need to select a good name for your blog.
If your aim is to collaborate with corporate houses and travel partners in the future, then go for a traditional name rather than going for a funky one. Just imagine that you are introducing your travel blog to the CEO of a travel company – and name it accordingly.
You must choose a good hosting where you can store all your web data. Bluehost is definitely one of the best hosting websites, providing an affordable hosting option for their customers.
You'll then need a good theme to go with your website. There are thousands of themes available on sites like Themeforest. They have some free themes, as well as some paid themes, to choose from.
Now comes the most important part, i.e. how to make money from that blog. The most popular way is to earn through AdSense. You'll just need to apply for Adsense and wait to get approved to run display ads.
Besides, you can collaborate with travel companies to directly display their banners on your website. You can also go for affiliate marketing with companies like Amazon and earn commissions.
5. Become a translator
If you are competent in languages other than English, then becoming a translator can be another way to raise money for a trip. But, being competent does not just mean that you should be good at grammar. You also need to be familiar with the colloquialisms of the language to become a good translator.
It is better that you translate from the language you know to the language you actually speak or your native language; that way, you can truly understand if it sounds right.
Translate is probably the most famous translation website that accepts freelance translators. Starting from blogs to social media posts, you can choose between multiple options.
Another translation platform where you can easily earn around $8 per hour is Unbabel. You can also try websites like Rev that pay on a per-word basis. You can easily earn around $0.05-$0.07 per word while working for these companies.
TextMaster has also been gathering quite a great popularity in the last few years due to its unbeatable payment rate. This company is currently paying as high as $0.15 per word to its translators. If you also want some authority besides monetary remuneration, then you can also join websites like Lionbridge. And if you think you can provide good business translations, then you should check out websites like Acclaro.
Interested in Transcription? Here are, 17 trusted platforms to apply for jobs!
6. Rent your apartment
It can be a great source of income if you can rent a spare room or even the whole apartment. And if you are planning to go on a trip, it will be the best option for you to rent out your apartment; you can easily earn money without doing anything.
There are many websites available nowadays, like AirBNB, where you can simply list your property and make it available for travelers all around the world.
It is not difficult to earn up to $10k per month, depending on your location and hospitality. The more positive ratings/reviews, the more opportunities you'll get in the future. You can ask up to 1% of your total property value as rent while listing it on Airbnb.
And besides monetary compensation, you'll also have the chance to meet and greet travelers all over the world to know about their culture.
Moreover, you don't have to worry about property damage while listing your apartment on Airbnb. This company is currently providing property damage insurance worth $1 million. Besides, they also provide accidental insurance worth $1 million.
There are several other websites where you can get paid to have roommates if you want to share your room rather than your whole apartment. Websites like Roommates, Roommate Match, and Roomster are platforms where you can get a paid roommate.
7. Rent your parking space
If you have a spare parking space or garage, then renting out your parking space can earn you quite a good amount of money. The best thing about parking space renting is that you can earn on an hourly basis. Besides, it requires minimal maintenance when compared to an apartment or a house.
JustPark is one such website where you can list your garage or parking space within minutes. It takes just a few minutes to showcase your slot to thousands of potential customers. Besides, it is not at all challenging to earn up to $500-$1k per month just from that.
Websites like Park On My Drive enable you to rent out space on an hourly or daily basis. However, they are currently charging £20 as a registration fee. You need to check and compare all the renting websites to determine which site is actually giving you better benefits in your area.
8. Review books
If reading books is your hobby, then you can definitely turn your hobby into cash by reviewing books. Although it is not a good idea to take it as a full-time profession, it can be somewhat helpful to raise money for travel.
Most of the book review websites don't want to hear just good things about the book that has been assigned to you. They want an honest opinion where you can identify any grammatical errors, plot mistakes, or other problems.
It is fairly easy to earn as high as $100 per book review, although it takes time to review books as you need a sufficient amount of time through reading the book.
One of the most popular book reviewing websites is Any Subject Books, where they assign the remuneration on a case-to-case basis. Besides, they have enough books to review each day. So, you won't face any shortage of work.
Kirkus Media is another website that wants its reviewers to write a short 350-word review about a particular book. You can also try sites like Online Book Club, where they pay $5-$60 per review, depending on the subject and difficulty level.
9. Teach online
Do you love to teach and interact with students? Then you can take online coaching/teaching as a part-time or even full-time profession to raise money for your next vacation.
But, you do need to have a strong academic background, along with the knowledge of teaching techniques, to prosper in this field.
Besides, most of the online tutoring sites also want you to have teaching certificates from an accredited university or organization. You will also have an edge during the selection procedure if you already have previous teaching experience.
It is possible to make as high as $100 per hour if you are competent enough in this field. Tutor and Smarthinking are probably the most popular websites that offer online tutoring.
Besides, there are websites like Vipkid that give you a platform to teach English to small kids with a monetary benefit of around $25 per hour.
Vipkid Vs Qkid – What to Pick?
10. Housesit or Petsit
Last but not least, working as a house-sitter is yet another great option to make quick bucks. It will not just solve the money issue but will also let you travel the world without the burden of room rent or hotel rent in a new place.
All you need is to take care of someone's house when he or she is not there. You'll get a place to stay and also some money as a monetary remuneration.
There are lots of websites that provide this opportunity to people all over the globe. Mindmyhouse and Trustedhousesitters are among the most popular websites where you can find these kinds of offers.
Housecarers is also one of the most popular websites providing this opportunity at a good amount of per-day rate.
You can also try House Sitters America, although they now charge a small subscription fee of $30 per year. House Sitters America and Nomador have these types of offers, although they also charge a subscription fee of $30 per year and $89 per year, respectively.
Besides housesitting, you can opt for petsitting; in this case, you'll need to take care of the beloved pets in the absence of their owners.
Starting from full-time petsitting to just taking a dog for a walk, you can choose any work mode you prefer. Rover is one such website that now provides this opportunity. You can earn a decent amount of money per day, just by taking a dog for a walk.
17 Flexible High-Paying Jobs to Make Money Staying at Home
Conclusion:
Most of these methods of earning passively and through simple tasks are perfect methods to raise money to travel. You'll need to invest little to no time into them. But you have to be careful about saving this money.
You might feel tempted to use it for your regular expenses; but, if you're serious about traveling at low cost and saving up for your trips, you must plan your finances in such a way that you don't ever have to fall back on the money you earn for your trips.
Which of these methods have you employed to make quick money lately? Do you have cool suggestions or out-of-the-box ideas that would like featured? Write down in the comments below and get heard soon.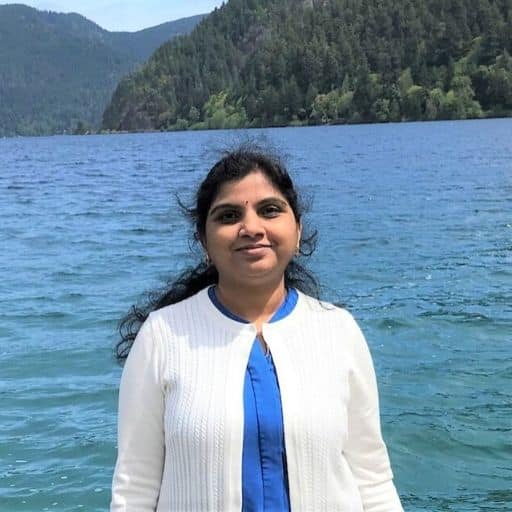 Howdy Folks, thanks for stopping by my blog.
I'm Swati, a proud mom, dedicated side hustler, full-time blogger, and a recognized millennial work-at-home expert. My expertise has been featured on esteemed platforms such as Forbes, CEO Blog Nation, Referral Rock, Vital Dollar, Databox blog, and many more. I have embarked on this incredible journey to share my firsthand experiences in the world of online income generation and to assist all of you in earning money from the comfort of your homes.
Join me in my mission to revolutionize the way we make money and achieve financial freedom. Trust me, it's not as challenging as it may seem!
Together, let's explore the boundless opportunities and pave our paths towards a prosperous future.