Looking for frugal gift ideas for women in your life?
Daughters, sisters, mothers, grandmothers, aunts, in-laws, cousins, girlfriends, wives. No matter how many women you have in your life and on your holiday gift list, shopping for them probably has you at a loss.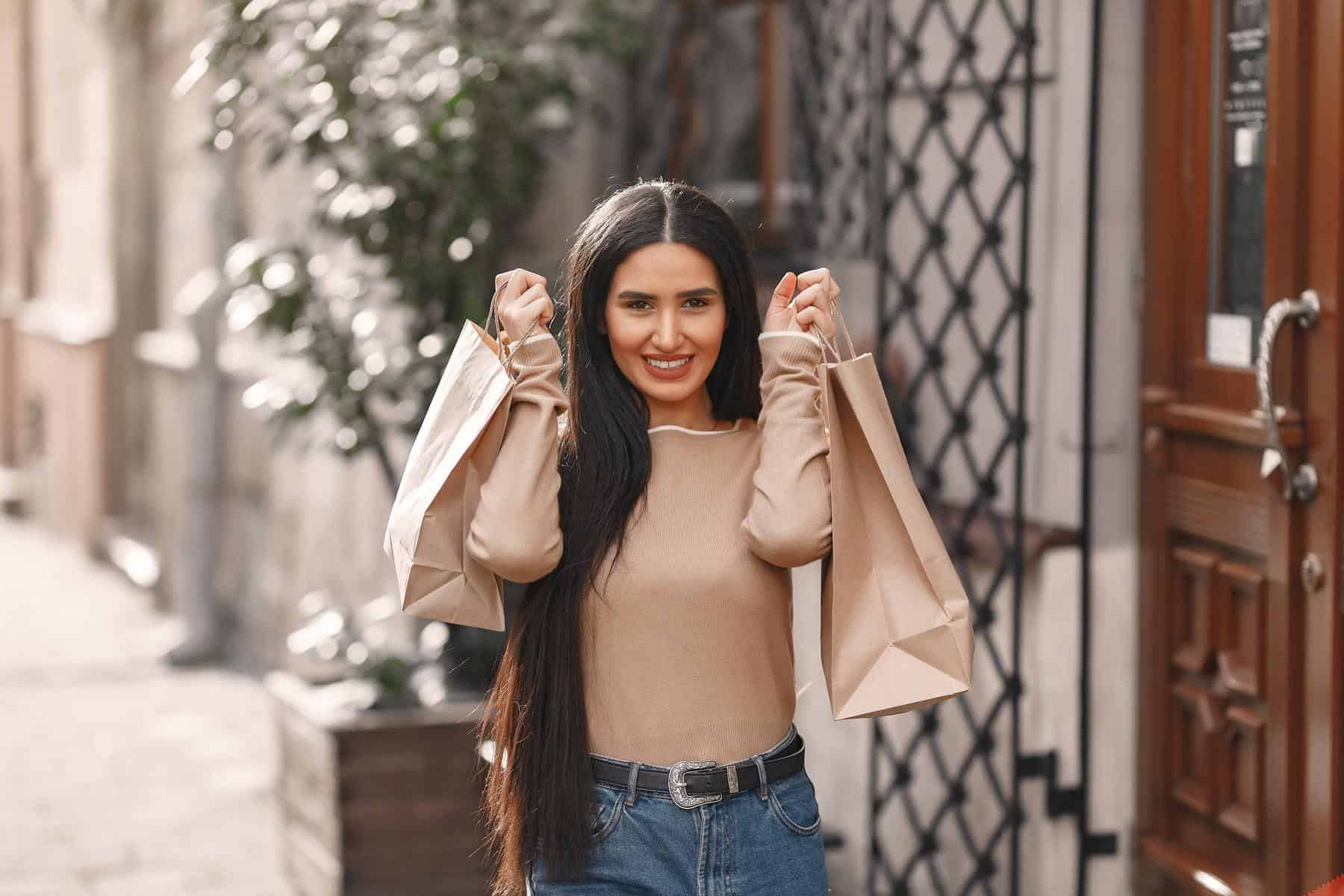 Luckily, this gift guide has something for every type of woman, even the most aloof. You'll be able to find budget friendly gifts under $20 for her.
So read along to find some great inexpensive gifts for women..
Check out the best sellers in the personal and beauty care
Bath Bombs Gift Set
Take bathtime to a whole new level with 12 uniquely handcrafted bath bombs for only $26.80. The bath bombs were made in Californa with premium, natural ingredients that fizz with color without staining your tub. But they aren't just aesthetically pleasing! These bath bombs are also moisturizing and therapeutic, specifically designed for normal to dry skin. The bath bombs are individually wrapped and all sport a beautifully individual design so this gift set is potentially 12 gifts in one!
If you don't have a bathtub or your woman just doesn't happen to like baths, you can still easily turn your home into a spa! For even less, $19.99, you get 6 aromatic shower bombs with 6 different benefits, the strongest sent on the market, and a free aromatherapy E-book. The individually wrapped steamers are enriched with flower petals and in beautiful gift able ready packaging.
Spa Luxetique Gift Baskets
This gift basket has 10 natural products made from ingredients like sunflower seed oil and vitamin E, helping to nourish skin and lock in moisture. This $27.99 spa in a basket is lavender themed, meaning every product has a relaxing lavender field smell and the basket itself is a beautiful purple. Within the reusable tote bag, this gift set has everything you need to enjoy the spa at home: bath bombs, hand wash and cream, shower gel, body butter, body lotion, bubble bath, bath salt, bath puff, and more!
This beautifully packaged spa set is made with nourishing and natural ingredients like sunflower seed oil and vitamin E that help moisturize and soften dry skin. Floral lily essential oils are added to calm the mind, promote overall well-being, and create a spa atmosphere. The $25.99 set comes in a premium wicker basket containing shower gel, bubble bath, bath salt, potpourri, body scrub, body mist, body lotion, and soap.
This gift basket is formulated with natural ingredients like sunflower seed oil, vitamin E, and vanilla essential oils that moisturize and refresh the body! At only $24.99, this gift basket includes soap, lavender massage oil, bath bombs, shower gel, bubble bath, body lotion, body scrub, body butter, bath salt, a bath puff, hand cream, and a dry hair cloth all in a handmade cloth box.
Organic Muscle Soak for Relaxation
This 16 oz arnica, peppermint, rosemary and eucalyptus bath soak has aromatherapy essential oils that promote stress relief. For $23.45, this amazing natural recovery ritual bath soak can be yours. It is the best way to relieve fatigue, tiredness, and stress while revitalizing the mind and body. It also replenishes and restores your skin with the magnesium, calcium, and zinc from the sea!
Professional Pedicure Tools
This incredibly extensive pedicure set contains 19 tools for only $14.99, including a foot rasp, cuticle pusher, foot clipper, scraper, callus remover, cuticle cutter, foot file, nail file, nail clippers, and more! The tools are all very high quality and made of stainless steel and ABS material that is comfortable and long-lasting. The entire kit is portable, and every tool within it is small, lightweight, and easy to use!
Premium Glass Nail File with Case
This salon-quality nail file is made from nonporous, hardened glass imported from Japan. These nail files are super durable, colorful, and last a lifetime. There are 12 stunning colors to choose from: millennial pink, apricot, black-flame gold, blue, champagne gold, classic piano black, light purple, pink, purple, wine red, rose red, and red.
Hand Lotion Set
This set of 6 hand lotions is made entirely of natural and cruelty-free ingredients like shea butter, natural glycerin, and vitamin E. The $12.99 set brags a lightweight and non-greasy formula that is suitable for all skin types. They deeply nourish and moisture rough hands to leave skin feeling smooth and rejuvenated.
Gold Under Eye Patches
Given how fancy this pack of 30 24k collagen golden eye masks is, you'd never guess it's only $9.99! The luxury skincare ingredient, 24k gold, is highly recommended by beauty professionals. These eye masks can expel harmful toxins, promote blood circulation, improve metabolism, alleviate the aging of skin, effectively remove dark circles, prevent the formulation of fat, and restore brighter color to the skin.
Organic Lip Balm Gift Set
This organic lip balm gift set contains 12 lip balms that make lips smooth, healthy, and soft. The organic lip butter flavors include peppermint, acai berry, Asian pear, grapefruit pomegranate, green tea, vanilla bean, and honey.
Alternatively, you can also try these 100% natural shea lip balms that are only $9.52 despite being hydrating and nourishing while smelling delicious. The four flavors that come in the variety pack are vanilla bean, pomegranate raspberry, strawberry sorbet, and sweet mint but if your lady has a favorite the four-pack of vanilla bean is costs even less. These balms are made with all-natural moisture and protection that uses organic butters, oils, and waxes to lock in moisture for the healthiest lips with the longest-lasting hydration. With smooth application, thanks to sustainably sourced shea butter, coconut oil, beeswax, and jojoba oil, these are some of the best, and most ethical, lip care products on the market.
Happy Wraps Lavender Eye Pillow and Free Sleep Mask
These eye pillows are made with 100% organic flax seed and french lavender that creates an aromatherapy that's perfect for yoga, sleeping, stress, and relaxation. Plus, this kit comes with a free travel sleep mask as well despite the total cost only being $11.95. There are nine silky satin colors to choose from: amethyst, aquablue, copper, emerald, onyx, pink, ruby, sapphire, and silver.
Women's House Slippers
These slippers are the most comfortable thing to offer to a loved one after a long day on their feet. They are knitted fleece on memory foam and fur-lined making them impossibly soft and squishy. For $18.99 you get to choose between sizes 5 – 11 and choose between 5 colors: pink, khaki, grey, black, and purple.
Detangling Hairbrush
Not only does this brush look incredibly sleek with its classy, minimalistic design, but it also detangles hair in seconds! The $9.95 brush has 274 flexible bristles that create less friction than ordinary brushes resulting in less hair loss, breakage, and pain. Plus, the beautiful design comes in two trendy colors, rose gold and ombre!
Wide Headbands
This pack of 10 turban knot style vintage headbands brags 10 varying designs of equal adorableness. The incredible designs include pearls, chiffon flowers, rainbow velvet, and leopard prints. Either way, whatever style your lady loves, it's guaranteed to come in this $15.55 pack of hairbands.
Velvet Hair Scrunchies with Elastic
For only $19.90 you can get 26 adorable scrunchies that come in a cute gift bag! The colors included are burgundy, pink, rose, deep rose, army green, beige, red, green, light blue, brown, fluorescent green, gray, grass green, black, orange, royal blue, gold, purple, sky blue, bronze, light purple, navy, white, dark green, yellow, and hole blue – Relive the 90s Here!
Makeup Mirror
If your lady is more into makeup than mechanics, don't worry because we have the best gift for her! This 12-inch, 360 degrees rotating makeup mirror with 24 LEDs that support the natural application of makeup, even at night, is somehow only $23.99! The LED lights have customizable brightness and the entire mirror operates on Smart Touch Control. The perfect for a desk vanity mirror sports a removable 10X magnifying mirror and comes in two colors: black and white. It truly comes with everything!
Hooded Poncho Blanket Wrap
This gift will bring a smile to truly anyone's face, because who doesn't love being comfy! This $25.99 hooded wearable blanket is made of soft sherpa fleece and 240 GSM microfiber polyester, making it super silky and cuddly. The blanket is one size but very adjustable and comes with two pockets. A perfect gift, this surprisingly stylish wearable blanket comes in 11 solid colors and 3 patterns so there really is a design for everyone!
Rose Home Fashion Throw Blanket
If you want a more conventional blanket for even less, this $15.99 fuzzy fleece blanket is perfect. The throw size blanket (50 inches by 60 inches) is wrinkle and fade resistant and comes in four colors: teal, navy, light grey, and violet. This is both a beautiful addition to a room and a super soft blanket suitable for all seasons!
Burritos Blanket
This throw blanket is sure to make women of any age laugh. For $18.99 you can acquire a 71 inches throw blanket designed to look like a flour tortilla! Your lady can become a burrito in the incredibly soft and warm fleece!
Mermaid Tail Crochet Blanket
This adorable mermaid tail crochet blanket can turn anyone into the coziest of mermaids for only $19.85. Crocheted by hand with very warm and soft, skin-friendly material comes in three colors: mint green, blue, and white!
Scented Candles Gift Set
This 8 set of beautiful soy wax scented candles is only $18.99. The essential oils in the eight scents – lemon verbena and mandarin, spring goddess, strawberries and cream, crypto menthe, green zen, twilight lavender, coral rose, and vanilla bee – promote stress relief with lead-free cotton wicks that are completely harmless to the human body.
Here's another set that contains some of the best 100% natural soy candles that burn evenly and produce no black smoke. Despite only being $18.99 for four candles, these are healthier and safer than most candles for the human body. Plus, the four scents – spring, lavender, lemon, and Mediterranean fig – are perfect for aromatherapy. The adorable set of portable and reusable tins also boast a surprisingly long-lasting time for their size: 75 hours per candle.
Barnett's Chocolate Cookies Gift Basket
This elegant gift box has 12 gourmet chocolate-covered sandwich cookies that even the hardest to shop for will appreciate. This $24.99 box is ribbon wrapped with the delicious cookies inside having been hand-dipped in premium dark chocolate and covered with twelve sweet assorted toppings. These hand-baked cookies are Kosher and non-dairy so truly anyone can enjoy them!
Sweetened Loose Leaf Tea Drops Standard Sampler
These are the perfect gifts for the tea lover with a sweet tooth. $16.99 gets you 2 of each flavor: caffeinated matcha green tea and rose early grey and non-caffeinated citrus ginger and sweet peppermint. These organic tea drops are made with delicately ground and pressed together without any additives! Plus, they are 100% recyclable, compostable, and biodegradable and with every purchase clean water is provided to those in need through the Thirst Project!
Motivational Fitness Sports Water Bottle
This unique tritan bottle with a 2 pound capacity is covered in motivational phrases and time markings. This $16.99 fitness buddy has phrases like "keep chugging" and "don't give up." Plus, this game changing bottle comes in 13 beautiful colors and designs: ombre green purple, rose pink, ombre orange green, light purple, ombre fuschia green, mint green, blue, ombre yellow blue purple, pink, ombre navy green, gray, hunter green, and purple.
Brimma Leak Proof Infuser Water Bottle
This leak-proof infuser water bottle is the perfect way to enjoy flavored water without the sugar and calories. This bottle easily lets you add mint, lemon, lime, orange, kiwi, mango, or berries to flavor your water! Just $19.97 will get you the large 32 oz. bottle made from high quality, durable Eastman Tritan food-grade plastic – that means it's recyclable, ECO-friendly, shatterproof, and 100% BPA free.
Original Bamboo Tumbler with Tea Infuser and Strainer
These uniquely beautiful bamboo exterior, stainless steel interior bottles have a high capacity at 17 ounces! Despise only being $29.95, this tumbler comes with a 2 piece detachable tea infuser and strainer! And it even maintains temperature.
Brumate Holographic Glitter Spirit Flask
This 5 ounce stainless steel pocket and purse flask is cute, girly, and discrete for only $22.99. They're leak proof and don't have a metallic taste. Each with a rhinestone cap, the adorable yet classy flask comes in 7 colors: glitter rose gold, glitter aqua, glitter blush, glitter peacock, glitter mermaid, glitter violet, and glitter white.
Funny Wine Coasters
This elegantly packaged funny wine coasters are cheeky and cute while protecting tabletops and other surfaces from drink stains and cup rings. These cute conversation pieces are only $16.97 even though the coaster holder doubles as a wine bottle holder! This is a perfect everyday practical gift that will surely bring an extra smile into your lady's day.

Pair it with this beautiful double side printed makeup travel case

Inspirational Leather Bracelet
This simple yet elegant silver alloy bracelet has a very important message for your loved one stamped aesthetically onto the front: "You are loved. You are valued. You are beautiful." For only $13.99 this beautiful message on a highly adjustable one size fits all bracelet comes packaged in a classy velvet bag.
Joycuff Inspirational Bracelets
Similar to the last bracelet, this engraved bangle cuff sports a cheekier mantra. With adorable arrows on the outside edges, this $12.71 silver cuff has "you f****** got this" secretly engraved on the inside! The bangle is size adjustable and comes in a cute gift box.
Ring Trinket Dish
This adorable ceramic dish is not only perfect for decluttering, but also has a beautiful saying emblazoned across the front. "Good friends are like stars – You don't always see them, but you know they're always there" is the heartful reminder that will greet your lady whether she uses it as a soap dish or a place for jewelry. For only $16.99 this 3.9 inch by 3.9 inch by 0.6 inch ceramic dish has endless uses.
An Adult Coloring Book of Motivation, Puns, and Cursing
This perfect gift set comes with a set of 30 fine tip markers in a case as well as an adult coloring book meant to promote relaxation and a smile! For only $19.99, the markers boast lasting vibrant hours and a non-toxic recipe. The beautiful pens can be used for both wider and thinner lines so they are all you need to fill in the curse-word riddled, yet adorable and relaxing, coloring book.
Starbucks Gift Card
You'd be hard-pressed to find a woman who wouldn't absolutely love a gift card from Starbucks. Besides, you can gift her around 5 small cups of hot or iced coffee for just $25. Plus, this card comes in 5 styles for every occasion: holiday red, happy birthday, thank you, traditional, and silver.
Garden Genie Gloves
If your lady likes to garden or work on the yard in any capacity then these gloves are a must have. Despite only being $11.99, these garden gloves are waterproof and come with claws for digging and planting! They come in three colors – purple, green, and orange – and can be purchased in two packs for just $3 more.
The Book of Awesome Women: Boundary Breakers, Freedom Fighters, Sheroes and Female Firsts
This incredible and empowering book is a perfect addition to any woman or girl's library. In this book, which is only $14.29 for the paperback edition, Becca Anderson complies stories that are often overlooked by traditional media. This educational and inspiring read includes the stories of strong, talented women such as Dian Fossey, Martina Navratilova, Sojourner Truth, Indira Ghandi, Aretha Franklin, Coretta Scott King, Georgia O'Keeffe, and more.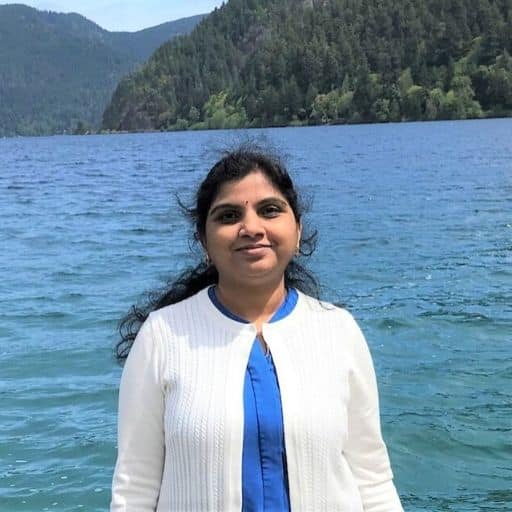 Howdy Folks, thanks for stopping by my blog.
I'm Swati, a proud mom, dedicated side hustler, full-time blogger, and a recognized millennial work-at-home expert. My expertise has been featured on esteemed platforms such as Forbes, CEO Blog Nation, Referral Rock, Vital Dollar, Databox blog, and many more. I have embarked on this incredible journey to share my firsthand experiences in the world of online income generation and to assist all of you in earning money from the comfort of your homes.
Join me in my mission to revolutionize the way we make money and achieve financial freedom. Trust me, it's not as challenging as it may seem!
Together, let's explore the boundless opportunities and pave our paths towards a prosperous future.