Honestly, I had no idea that one could ever make money from home selling feet pics, but it's actually true!
While there are SO many different ways to make money from home using skills that you already have and doing something that you love to do!
With Feet Pics Selling, you don't need to be an expert in anything.
You can earn completely anonymously and can do it all from the comfort of your home.
READY TO MAKE $1000 SELLING FEET PICS?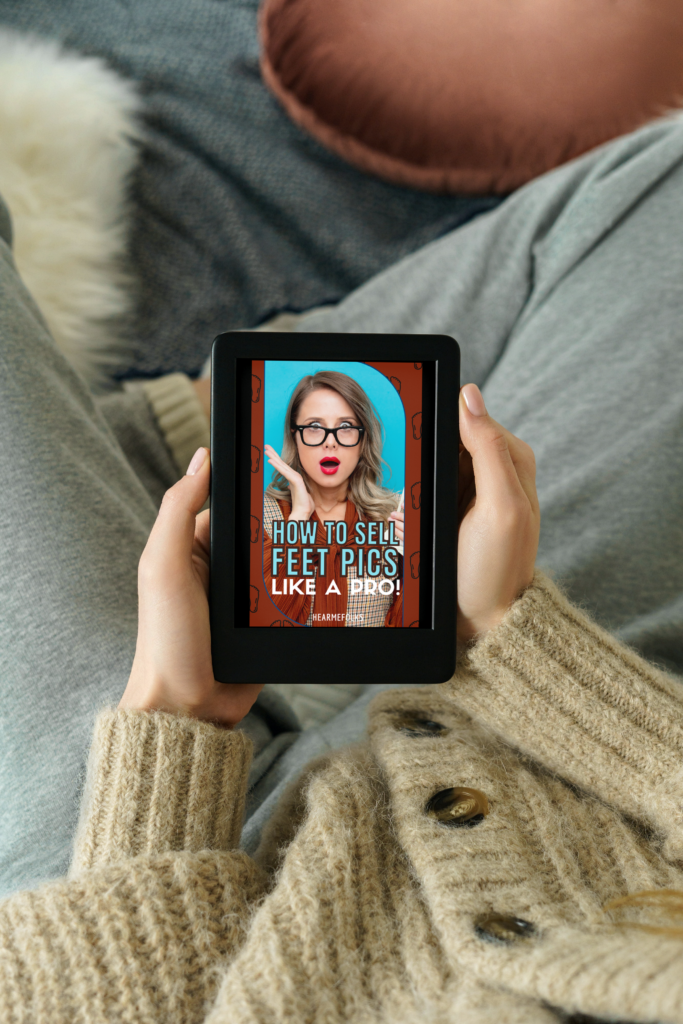 Introducing, 'How to Sell Feet Pics Like a Pro!' ebook!
In this 60-page ebook, I detail exactly how to sell your feet pics online (step by step).
I reveal what sites to use, how to price your photos, how to get clients, how to take photos (with examples), how to grow your business, how to avoid scammers, receive payment, and much much more.
I bet these tips can be implemented wisely to explode your income selling feet pics without getting scammed.
For the next 10 mins, you can now grab my ebook along with free bonuses for just $9! – That's roughly 65% off the regular $25 price!
You'll be surprised to know that the tips included here are worth thousands or more…
Get the eBook for a mere $9.00, start implementing the cool techniques mentioned in there, and start making money soon!
WHAT'S INSIDE?
You'll discover 60+ pages of valuable info on how to earn money selling feet pics while staying at home. (I get it. It might look like a hoax. But it's 100% genuine and actually easy to make quick bucks)
You'll learn:
Where & How to Sell Feet Pics?
How to Take Feet Pics (With Examples)
How to Price Your Photos?
Tips on how to avoid scams!
Best Feet Pic Poses (With Photos)
How to Sell Feet On Social Media?
How to Accept Payments?
How to Respond to DMs?
And much much more!
SO, what are you waiting for? Maximize your success & income potential with this low-cost ebook.
Grab your copy before the price goes up and get ready to earn like a boss!