Remember in my earlier post, I've quoted Fan Funding, as one of the top 7 ways to earn money from your YouTube videos. Lets unlock this feature, check location constraints,process of funding and learn to enable this feature on your YouTube Channel.
In January 2014, YouTube's Susan Wojcicki discloses a crowd funding feature, named "fan funding", which aims to provide content creators with revenue opportunities beyond advertising. The move suggests that YouTube is hoping to grow its global audience and provide its top contributors with incentive to remain loyal to the platform, while also directing donated dollars through its own channels.
Earlier to fan funding, many YouTube video Creators were directly dependent on crowdfunding services to raise money as funds for getting supported.With the unveiling of YouTube's tip jar feature, the YouTube content creators are contributed by donations from none other than their own fans.
Once fan funding is enabled, users will be able to see a "card" and a prompt that says "Support [Channel Name]" directly on the screen. The subscribers can now make voluntary payments to support the YouTube Creators they love.Clicking on that button sends you to a support pop-up where you choose how much to donate, as little as a dollar or whatever you feel like dishing out.They can make donations varying from 1$ to as high as 500$.
These fan funding "cards" will eventually include links to creators own "crowd funding projects" on sites such as Kickstarter, IndieGogo, Patreon etc, but for now it's strictly in-house.
Beware, these donations are non-refundable and are supported on your desktop browser and the Android app.
Top 3 Crowdfunding Sites for Fundraising
Indiegogo is an international crowdfunding website. As the largest global site for fundraisers, Indiegogo helps individuals, groups and non-profits raise money online to make their ideas a reality.The site is one of the first sites to offer crowd funding. Indiegogo allows people to solicit funds for an idea, charity, or start-up business. Indiegogo charges a 5% fee on contributions. This charge is in addition to credit card and PayPal charges that range from 3.5% to 9%.The site's market is anyone who has an idea and wants to raise funds to finance their goal. Fifteen million people from all around the world visit the site on a monthly basis.
Patreon is a crowdfunding platform popular with YouTube content creators, musicians, and artists. It allows artists to obtain funding from their fans or patrons, on a recurring basis. Creators receive millions of dollars each month in support from their patrons.
Kickstarter is an American public-benefit corporation which has built a global crowdfunding platform focused on creativity. It helps artists, musicians, filmmakers, designers, and other creators find the resources and support they need to make their ideas a reality. The company's stated mission is to help bring creative projects to life.People who back Kickstarter projects are offered tangible rewards and one of a kind experiences in exchange for their pledges.
These site runs on a rewards-based system, meaning donors, investors, or customers who are willing help to fund a project or product can donate and receive a gift, rather than an equity stake in the company.
All these crowd funding services work for a simple mission that anyone with creativity and passion should be able to seize their own success and change the world.
How to enable tip jar/fan funding on your YouTube channel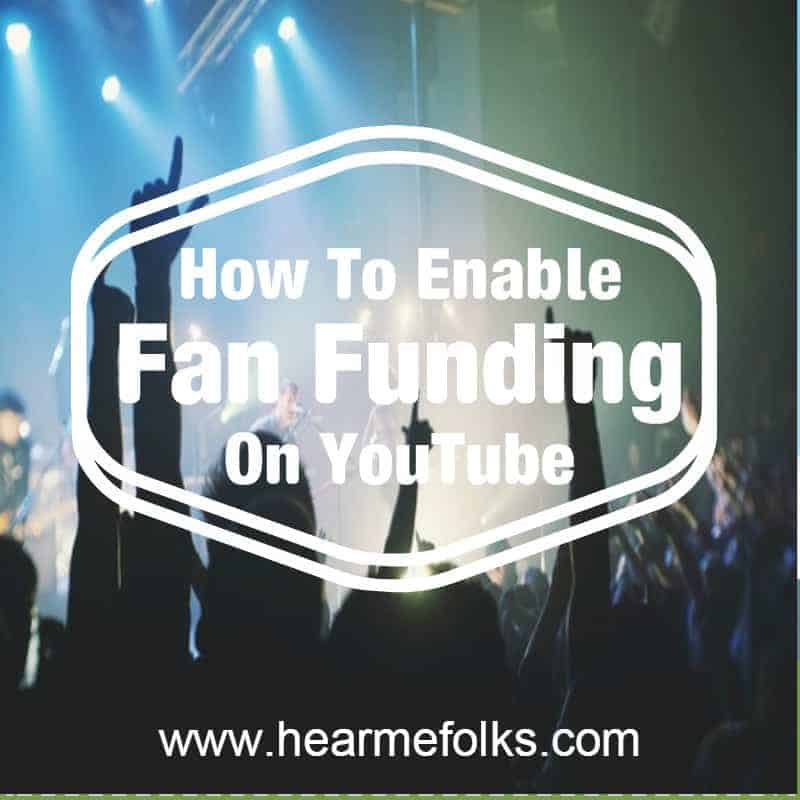 This is done through YouTube by signing up for fan funding. Enabling this features allows your subscribers and visitors to donate money to your channel.
To activate the fan funding on your YouTube channel, the first thing you need to do is open YouTube account.
Mouse up to the upper right hand corner where you find your channel icon.Launch your dashboard.
On the left hand side you find channel, which shows a section called 'status and features'.
In your 'account status', check for these features:
Make sure your 'partner got verified'.If it's not, then get it done.
The community guidelines and copyright for your channel should be 'Good standing'
You also need to have monetization set up and enabled.
If you're not done with these requirements, then the fan funding will not work.
Mouse down to fan funding and click the enable button.
This brings in the agreement where you have to fill in your full name,project title,email address, phone number,company name and agree to the accept the terms and conditions.Once you agree, you move to the next section.In order to use fan funding, you need to link to a Google Wallet merchant account.Currently, contributions can only be made with Google Wallet. No plans for PayPal or other credit card integration have been announced.You can use the same account or create a different account for your Google Wallet merchant account.
Once Fan Funding is enabled on your channel, you'll see a Support button. You may also see a Support message in the corner of your videos.As a YouTube creator, you can show your gratitude by creating a thank you video or customizing a thank you auto response for your funders.
Countries where Fan Funding is available today:
Australia
France
Mexico
Spain
United Kingdom
United States
Japan
How much of the voluntary payment goes to the creator?
Most of the voluntary payment goes to the creator.YouTube takes a small fee to cover the cost of processing the transaction. That fee varies by country:
| Country | Approximate fee per Transaction |
| --- | --- |
| Australia | AUD $0.23 + 5% |
| France, Spain | EUR €0.15 + 5% |
| Japan | JPY ¥22 + 5% |
| Mexico | MXN $2.70 + 5% |
| United Kingdom | GBP £0.12 + 5% |
| United States | USD $0.21 + 5% |
For example, if you made a $10 Fan Funding voluntary payment in the US, YouTube's fee would be $0.71, and the creator would receive $9.29:
| Fan Funding Payment amount (USD) | Less Fee (USD) | Amount that goes to the creator (USD) |
| --- | --- | --- |
| $10 | = $0.21 + (5% x $10) = $0.71 | $9.29 |
The service fee will be higher to account for VAT in the United Kingdom (120% of above fee), France (120% of above fee), and Spain (121% of above fee).
Winding Up
If you want to enable YouTube fan funding on your channel, remember to keep in mind that, you can't expect a stranger to pay you from their pockets straightaway for your growth and survival. You need to prove yourself capable of doing stuff that hooks eyeballs and drives audience crazy to watch, share and encourage you further to make more enticing videos.A few generous people might willfully let out their helping hand to skillful creators. The major drawback is this option is currently restricted to only a few countries.I think fan funding is going to help a lot of creators to encourage them work on YouTube for full-time.
Hope this article provides enough information about YouTube enabled tip jar feature.Care to comment and hit share to publicize this post on your social media profiles.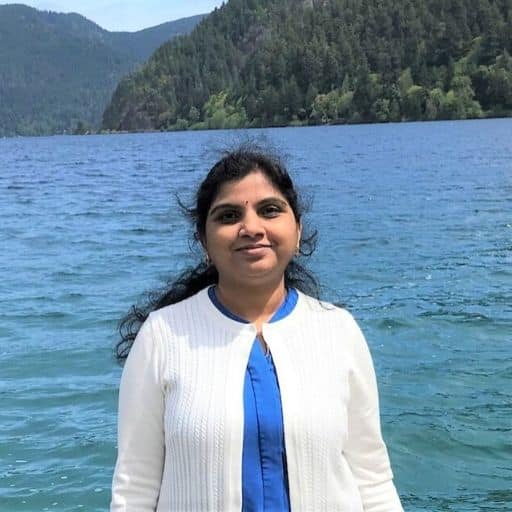 Howdy Folks, thanks for stopping by my blog.
I'm Swati, a proud mom, dedicated side hustler, full-time blogger, and a recognized millennial work-at-home expert. My expertise has been featured on esteemed platforms such as Forbes, CEO Blog Nation, Referral Rock, Vital Dollar, Databox blog, and many more. I have embarked on this incredible journey to share my firsthand experiences in the world of online income generation and to assist all of you in earning money from the comfort of your homes.
Join me in my mission to revolutionize the way we make money and achieve financial freedom. Trust me, it's not as challenging as it may seem!
Together, let's explore the boundless opportunities and pave our paths towards a prosperous future.