"If it's not making me money, I'm not taking time for it".
This is what most YouTubers think about making money on YouTube. To reap benefits from YouTube's revenue sharing program, you'll need to be patient. You need to increase your video ratings and the number of views each video receives.But, how to get more views on YouTube?
Here's How to increase YouTube Views & Subscribers
Unfortunately, there is no simple and straight answer to this question on increasing YouTube views. A lot of popular videos result from nothing more than pure luck.Creating a must-see YouTube video requires a combination of appealing content, widespread exposure, and serendipity. There's no magic formula.
1) Fix Your Target Audience & Know their Intent!
The first rule before you start to produce your YouTube videos is to know your target demographic and audience. Is it aimed at the general audience? Or is it aimed at a particular genre of an audience? Fixing this will help you down the line when you go on to promote your videos. Do not try to create something just because "you expect a swarm of audience".
You need to know what stuff your audience are searching for. The exact most frequently asked questions they type in Google and YouTube help increase your ratings and viewership.Produce videos accordingly, cater to the requirements of your audience. More visitors more viewership, more money in your pockets.
2) Content Is King
What type of videos do you want to upload? What makes a great YouTube video? For a video to take off in terms of the number of views, it has to have some combination of the following features:
Unique
Newsworthy
Entertaining
Professional
To attract widespread notice, your video has to have widespread appeal and stand out from millions of other videos on the YouTube site.When you produce that kind of content, people will pay attention and you'll start getting exposure outside of YouTube, on other websites and in the traditional media.
3) SEO Is Queen
You heard me right, I'm talking about SEO for your YouTube videos.
YouTube is full of great videos that will never be seen unless you optimize them. A few simple tweaks in the uploading process can increase search engine visibility.
Just as a blog post requires to be optimized for search engines, so does your videos.For consistent traffic pumping implementing a good SEO strategy is important.
For maximum traffic potential, you need to identify keywords for your videos that you would like to be found in the YouTube searches.Search Engines are all about providing users the most relevant results.
Why most videos do not generate significant traffic to their videos is because of poor search engine optimization.Though content is the king, the other simple most important step you should never neglect is the intent.
4) Make Compelling Videos
Though content plays an important role, the presentation pulls traffic and glues eye balls.
Next time you stop to watch a video, ask yourself why? What was it particular about the video that caught your eye? How was it presented?
The two most important things that grab your attention are the title and the quality of the video.
So you need to analyze the title and quality of your videos before you upload them.
Most videos are not YouTube ready. Beside shooting great videos it's equally important to Edit them properly. It's required to get the visual details right to create a video that is visually and stylistically interesting to YouTube viewers.
How to Edit YouTube Videos?
You probably want to cut out the boring parts, trim the whole thing to no more than 10 mins(even less is probably better), and convert the video to a YouTube-friendly format.
You can use these best software to edit YouTube videos to cut entire scene from your video, rearrange scenes & add your own music soundtrack.
If you have a Windows PC, the most popular video editing software is Adobe Premiere Elements.
Windows XP and Windows Vista include a full-featured video editing program – and it's free! The program is called Windows Movie Maker, but it's not as sophisticated as the premier ones.It includes all the features you need to do basic home video editing.
If you're a Mac user, you can edit YouTube Videos free with Apple's iMovie software already installed.Like Windows Movie Maker, iMovie is a surprisingly full-featured video editing program.
Once your are done with your editing you are then ready to upload your videos to YouTube. But before your video goes live take a look at these tips, you'll definitely increase your YouTube views.
Hot Tips:
Annotations are an effective feature to increase YouTube views & get YouTube subscribers if done in the right way. For better results, you can use annotations for setting up a "subscribe box", "call-for-action", a message or a note. Annotations are not supported on mobile devices.Most users toggle annotations off at the beginning of a video if they find them annoying.
Thumbnails are also an extremely important factor. A well-presented thumbnail will catch the attention of your viewer base and tempt them to check out the video. Remember to keep the thumbnail relevant to your content.
Finally, the meta data makes a HUGE difference in a video that gets discovered through search engines (especially YouTube and Google). W

hile using

tags

for your videos, make sure the tags are in quotations.This will turn your tags into topics and make your video more relevant. When certain tags are searched for in search engines, this will definitely help your video getting indexed.
5) Promote YouTube videos, Exposure is Everything!
To take optimal advantage of the YouTube's revenue program, you need to increase YouTube views. Try to upload original, worthy and enticing videos, especially videos you produce yourself and promote them.
The more you promote the more views and more money in your pockets.The more people who view and like your video, the more people they'll share it with.But if your visitors find your videos interesting and unique, they will do the promotion for you.
And if you happen to get exposure outside of YouTube, things can really take off.
Exposure creates more exposure.It's worth your while to promote your video in as many different ways as possible.This can include any or all of the following:
Promote YouTube videos on popular social sites like Facebook, Twitter, and Reddit to attract more visitors.
Linking your video in comments you make on other blogs
Posting links to your video in online forums and newsgroups
Emailing links to your video to interested parties (not just friends and family)
You can also gain exposure by participating in the YouTube community.
It pays to subscribe to a lot of YouTube channels, leave comments on as many videos as you can, and otherwise make a name for yourself with other YouTubers.
The more people who see your name in comments and channels, the more people will link back to your channel and videos.Most of the time, the feedback you gain from your audience is golden because it will be the honest truth; it will not be sugar-coated. Try to be polite with your audience.What goes around comes around.
6) Build Your Brand, Get Free YouTube Subscribers!
Set up your individual channel so if one video becomes popular, visitors can easily find related videos you've created.
Branding is important for popularity, identity and ease of contact.
Creating your own channel will also let your visitors subscribe to your channel and thereby increase YouTube views.
Remember, the more people see your brand name in comments and channels, the more people will link back to your channel and videos. What goes around comes around.
Winding Up:
So, these are the best proven natural free ways to increase YouTube views.
Above all, remember to "Be As Consistent as Possible" in Everything You Do.
Frankly speaking, if you don't know what your customers want, it's a waste of time and money creating videos and optimizing content that no one will ever watch.
Catch the pulse of your customers to know the content they require you to produce.Once you know what to produce, you can now concentrate on your YouTube SEO and marketing to increase YouTube views & thereby your earnings on YouTube.
In spite of being creative and giving your best, If you're having trouble getting views, then check with your presentation, make it compelling. The results will be amazing!
So to increase YouTube views count, you can't stay back, relax and expect traffic to flow, without doing your part.
Luck Counts when it comes to either creating a truly viral video or making money on YouTube, there's only so much you can do.
You can't plan for serendipity. Do the best you can do, and let the nature of YouTube's video sharing take it the rest of the way.
How did you get to increase YouTube views for your channel? Share your success story to help others improve and earn money from YouTube.Hope this post helps to increase YouTube views and subscriber base!
If you like this post subscribe to my blog and share this post on your channel or social media to boost me up.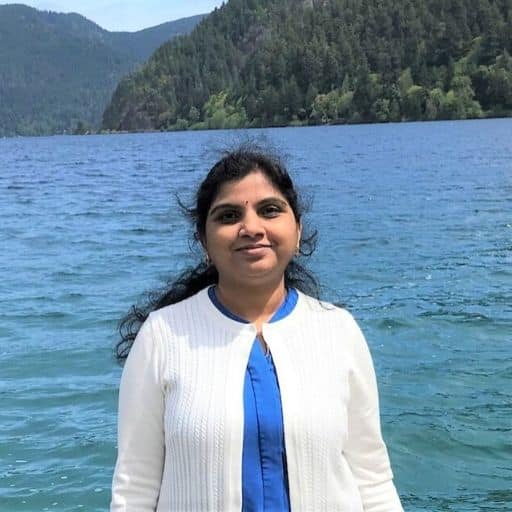 Howdy Folks, thanks for stopping by my blog.
I'm Swati, a proud mom, dedicated side hustler, full-time blogger, and a recognized millennial work-at-home expert. My expertise has been featured on esteemed platforms such as Forbes, CEO Blog Nation, Referral Rock, Vital Dollar, Databox blog, and many more. I have embarked on this incredible journey to share my firsthand experiences in the world of online income generation and to assist all of you in earning money from the comfort of your homes.
Join me in my mission to revolutionize the way we make money and achieve financial freedom. Trust me, it's not as challenging as it may seem!
Together, let's explore the boundless opportunities and pave our paths towards a prosperous future.