Wordsmith, eh? Don't put your talent to waste. You could turn it into an opportunity to earn an income. And one way to do it would be by writing reviews. Whether positive or negative review – reviews are the latest way of marketing products.
Reviews build transparency. Nowadays customers check for product reviews before placing orders. Hence they are a must in the field of marketing.
There is an increasing demand for reviews not just for products but for websites, services, and all other stuff. So it's a promising and an inexhaustible source of income to anyone posting reviews.
You will make money when someone reads and rates your reviews. You can even earn more if your opinions are chosen as the best reviews of the month.
10 Ways to Get Paid for Sharing Your Opinion
If you want to get paid for writing reviews, sign up for this list of top websites and share your opinions to get paid.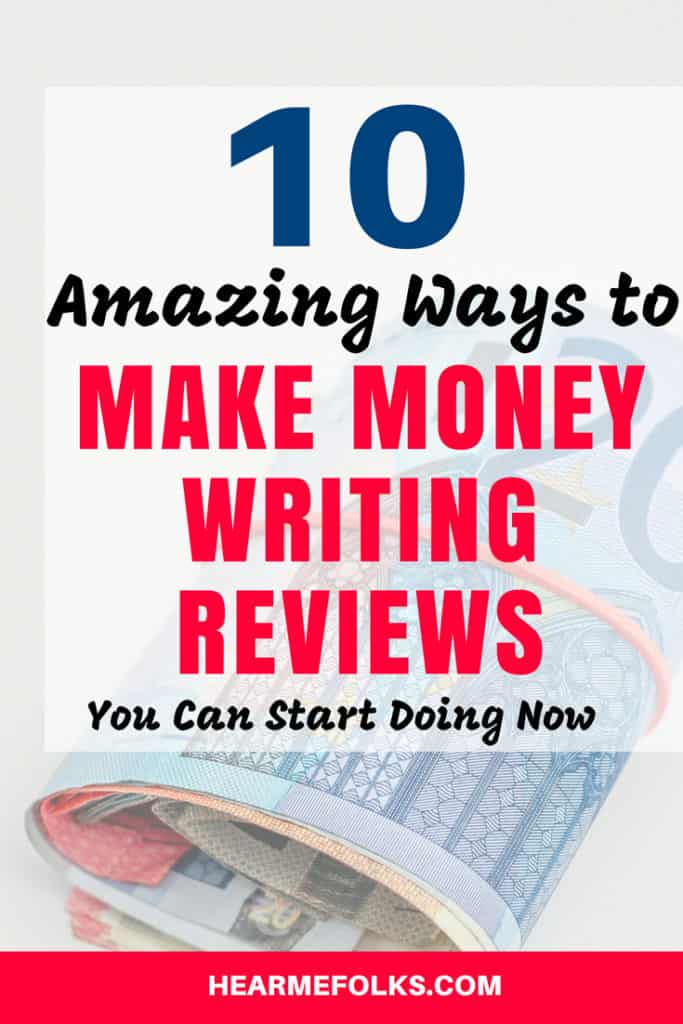 1. Amazon Product Reviews
Amazon is the undisputed king of the retail industry. They have a robust affiliate program (Amazon associates) that pays commissions for selling Amazon products. How about leveraging this amazing power of Amazon?
The amazon niche website building has been the most profitable online business model for decades. It doesn't need any expertise.
All you need to do is build an Amazon Niche Blog. Here's How to Make $1000/month with an Amazon Affiliate Niche Site simply writing Product Reviews
The next most important step is marketing, you need to drive traffic to your blog and capture the market by writing amazing reviews for products you sell on the blog.
An authentic review with a personal touch gets more attention and more sales.
The second approach is to start a YouTube channel, create reviews videos for the products you plan to sell and place the affiliate links in the description box to divert your traffic straight to your blog for more information on the product. By doing so, you could make more money primarily in two ways (i.e. advertising and affiliate marketing)
With a 24-hour cookie duration, you get paid for any product that your lead purchases 😯
Amazing isn't it?
Earning Potential: Creating a site like Netbook Reviews or Digital Photography School takes a lot of work. But the results could change your life forever. As stated earlier, this is a very lucrative business model and you can make thousands of dollars once the system is set up.
This paid review website offers an opportunity to share your feedback on artists and fashion designers. They want you to write reviews on new songs, fashion items, accessories and commercials before they are released. This helps them choose the best brands and artists for radio opportunities.
You've got to choose the category you're interested in (music, fashion, mobile etc). Once you're done with registration, you'll be redirected to your interest based category and you can straightaway start rating & review music clips or photos.
The payments are made through PayPal and the minimum withdrawal limit is $10.
They have a referral program, where you can start making money for every review submitted by them. For 1 year from the point that your referral leaves the first review, you'll be receiving the referral bonus amount.
Earning Potential: 1-14 cents per review
This site with a tagline "Get paid for your reviews" is all about sharing your strong opinions about software. You are only allowed to review software listed on their sites and they highly recommend original reviews written personally
If you're looking for a quick buck, this site pays a minimum of it for every review submitted. The maximum being $50, which is achievable only if you submit an astounding review. Their review scrutiny is pretty tough and you aren't allowed to submit more than three reviews per day. The best contributors are rewarded with freebies (like games & kegs). Besides that, they have two payments methods.
Western Union: The minimum amount for payout is $200

The second method is requesting for downloadable software, games, and e-books worth the money in your account. This requires you to earn at least $20.
Based on this data, if we do the math…
Earning potential: A minimum of $90/month to a maximum of $1500/month (with just 33% success rate) and much more for prolific writers.
This is yet another amazing opportunity to connect with brands and share your opinions in exchange for gift cards.
Crowdtap partners with great brands to offer opportunities to provide feedback
This is how it works:
You need to complete missions (like participating in polls, offering feedbacks and taking photos of brands)

For high-quality submissions, you get gift cards, product samples, and other rewards.
Be creative, and get rewards & free sampling with brands like Neutrogena, Aveeno, Mc Donalds, Listerine and lot more. To benefit the most, keep checking back for new missions every day.
Rewards: Gift cards, product samples.
Yet another site offering influencer program for mom bloggers to connect with brands.
You can join their Insider program by filling out the form here. Once accepted, you get access to campaigns, Blog Tours, product reviews and exclusive contests.
Earning Potential: not mentioned
This is a brand new blog advertising network where publishers are connected with advertisers looking to get blog reviews, build links and traffic.
You can earn substantial cash by sharing honest insights (i.e writing paid reviews in a blog format) about extraordinary products owned by advertisers registered with the network.
To sign up to this community, you need to have an established, self-hosted blog with Domain Authority 20+
A blogger has the amazing opportunity to change the estimated date if he is not able to submit the review on time.
There are No payout limits!
Payment is made after 14 days of the review completion and approval by the advertiser. Your blogger balance will be funded with the amount set for your blog review and after that, you will be able to send a request for money withdrawal to your Paypal account.
It is a one-stop shop for sponsored content.
With opportunities in over twenty areas of interest, you can always find ways to earn that fit your passions and interest your audience.
They expanded their sponsored opportunities from mom blogs to bloggers in the small business, social media, entrepreneur, and other verticals. With ValuedVoice, finding paid opportunities and making a consistent income, is much easier.
They also find products for you to review and giveaways for your readers.
They offer CPA, CPC, CPM, and CPS campaigns with banners and graphics to fit your voice.
Here's what you can do:
Write articles about topics they provide or publish pre-written articles.

Create videos, host giveaways, and write reviews about brands and share them with your subscribers.

Share brand messages with your social followers on Facebook, Twitter, Instagram, and Pinterest.

Reward your readers and get paid when they take action.
Interested? Join the Valued Voice tastemaker community.
Serving since 2005, this site has it owns unique system to pay for honest and helpful reviews.
You can write and make money online for your reviews on any topics or products, for example, latest trend fashions, technologies, politics, companies, your local store, cities, hotels or even your neighbor's pets!
You can choose to get paid either at the regular rate or bulk rate. The bulk rate value is regular rate divided by 5. (Example: if the regular rate is 15.00 USD, the bulk rate will be 3.00 USD). They have a voting system for the published content, where every vote counts and is rated at 0.10 USD. More votes – more cash. To receive additional payments, you got to promote content, providing links and get votes.
Besides that, you can get paid to answer questions in the "Reply & Earn" section. Current reply rate is 0.10 USD. Minimum amount to be paid – 3 USD
They also have a referral program. You get paid for every content sold by the referral sent by you.
The referral fee is equal to 2% of the regular rate, no matter what rate the referred person was paid, regular or bulk. Right now you would receive 0.262 USD.
The payments are made through PayPal.
Earning Potential: The minimum amount to be paid is 10 times the regular rate (first content in the new payment cycle was sold at).
As the name suggests, this is a pretty straightforward site. It a platform where the publishers are connected with the advertisers and brand.
You must have your own blog in order to get approved and make money from this website. Once you signup for this website and get approved.
Advertiser will choose which blogs that they want their products to be reviewed at so once you become a member of you will have to wait for the offer to come to you.
Once, you receive offers from brands and advertisers, you can start making money simply by creating content!
You get paid by PayPal.
In order to make money, you need to own a blog, which is at least 3 months old and index-able by major search engines. Take a look at the other requirements for publishers' blog approval.
All you have to do is write articles/reviews for their advertisers' products and services, or post advertiser provided content on your own blog in exchange for cash. They charge a 35% transaction fee for their services.
You can earn hundreds or thousands of dollars working with Sponsored Reviews. In addition, as you build up a reputation and audience, your value goes up.
You set the price you want to charge per post.
Once you've entered your blog URL into the system and the stats are collected you will see a suggested price that will be calculated based on the stats your blog has.
Earning potential: The amount of money you can make it up to you. Advertisers might pay anywhere from $5-$500 depending on the quality of your site.
As a writer, finding paid opportunities isn't always easy and having a consistent income can be almost impossible. With ValuedVoice, I've always known I could count on ways to earn each month and the opportunities available constantly have been a big help. Everything is always clear from the beginning of the campaign/opportunity and I can always count on the staff to immediately answer any questions or concerns I have. From the sponsored posts and easy infographics to the ads and social media marketing, I highly recommend ValuedVoice. I am confident working with ValuedVoice on any level it is a great opportunity for any brand, PR firm, blogger, writer, or advertiser.
Have you partnered with any of these sites to make money writing reviews? How is it working for you? Do share your review & feedback with us in the comment section below.
Here are more articles you should check out to earn money online: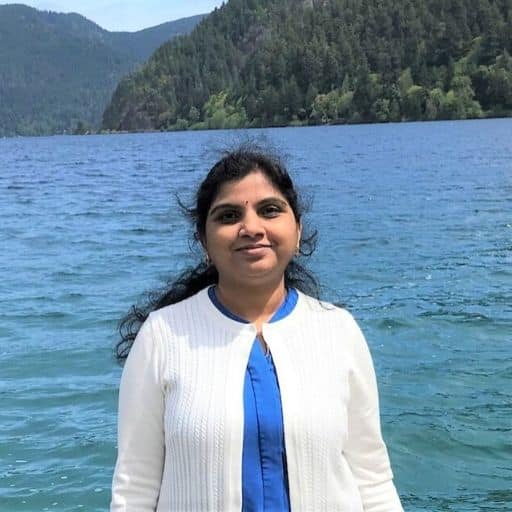 Howdy Folks, thanks for stopping by my blog.
I'm Swati, a proud mom, dedicated side hustler, full-time blogger, and a recognized millennial work-at-home expert. My expertise has been featured on esteemed platforms such as Forbes, CEO Blog Nation, Referral Rock, Vital Dollar, Databox blog, and many more. I have embarked on this incredible journey to share my firsthand experiences in the world of online income generation and to assist all of you in earning money from the comfort of your homes.
Join me in my mission to revolutionize the way we make money and achieve financial freedom. Trust me, it's not as challenging as it may seem!
Together, let's explore the boundless opportunities and pave our paths towards a prosperous future.