The Internet has opened the gates for creative writers in all fields across the globe. Writing is now a money minting profession just like any other technical job.
Believe me, Nowadays you can make a living rightfully availing the appropriate writing opportunities.
If you have never stepped into this creative field, you might be wondering, "what & where to grab writing opportunities"? If you have some basic writing skills, and knowledgeable in at least one topic, you can use it for landing at amazing freelancing writing gigs.
But Before you start your journey there are several paths you can take in this field of writing and publish online.
Here are the top 5 ways to make money with online writing jobs and opportunities.
Choose the one, that suits you the best and pays for the time spent in research and writing.

Blogging
Having your own website is one of the most popular ways of making money by writing online. Whether you decide to start a blog to make money (like I do 😉 ) or as a hobby, you can do so in just 15 minutes with just $4 😯
The easiest way to start off is by signing up with either Siteground or Bluehost.
With over a decade of experience in web hosting, these platforms provide premium web hosting services at reasonable prices with a free domain, free SSL, and amazing 24×7 support which is very much essential as a beginner.
The blog can be dedicated to a single theme or multiple themes under different categories. You can blog about anything and everything like your passions and interests. The key to successful blogging is its content. Keep your blog updated with fresh content at regular intervals to increase your credibility and rank in Search engines like Google, Yahoo, Bing etc.
So, what brings the big bucks? It's definitely the content and the techniques employed while blogging. Here's a quick glimpse of the 8 Major Ways of Making Money from your Blog.
A smart combination of these money-making sources will certainly boost your blog income overnight.
Don't delay any further and start your own money making blog today. Not only you'll make money, but you and your blog will become more popular sooner or later.
Freelancing Gigs
Freelance writers can make a lot of money. Today, companies and people from all around the world are outsourcing their writing gigs to talented freelancers and bloggers with great writing skills.
Many websites even accept contributors or employ ghostwriters to precisely maintain their blogging schedules. As a ghostwriter, you can enjoy the flexibility to work from anywhere based on an agreed payment.
The most reputable freelancing job sites like PeoplePerHour, Freelancer, Guru, Elance (now Upwork) are great places to find qualified writing jobs. Places like Fiverr, don't pay well for newbies. To land up at more gigs and get featured in their smart search results, you'll have to quotes them for just $5-$10 (surprisingly low price for talented writers).
Simply submit your profile, highlight your experience, expertise, and pricing you want to charge for the jobs to these freelancing sites and bid for the articles you are interested in writing.
If a client accepts your bid, you will be awarded the job. You will get paid if the client approves your work. If you work your way out, you may find higher paying jobs and consistent stream of work via these sites.
Article Writing & Sponsored Posts
Article writing is quite similar to freelance writing. Here, you get paid to write for websites and blogs that accept contributors. You can get started by submitting articles on categories of the sites.
Once your work is accepted, you get paid upfront (before publishing the article). The payment is either a flat fee per article or based on the word count of your content.
Here are 10 PLACES THAT WILL PAY BLOGGERS TO WRITE
Sponsored post opportunities are pretty similar to this where you are paid upfront by advertising agencies for posting articles on your own blog. In some cases, certain websites pay for posting reviews about their products and services. The payment depends on your blog popularity, domain authority and the traffic your blog receives.
Advertising PRs' approach popular blogs for sponsored post opportunities – promoting their brands, products, and services in exchange for a huge sum. This is a very productive way of making money from your blog by showcasing your writing skills.
Writing For Revenue Sharing Sites
InfoBarrel, WebAnswers, and Hubpages are sites that share revenue for posting articles. One can write on a subject of their own choice.
If you are an expert in any particular field then you can start writing immediately and make money. 'How-to' articles are the most popular and highly accepted ones. Sharing your expertise on anything and everything can help you make money from such sites.
These sites make money from ads displayed alongside the content submitted by the writers and then share the revenue with the writers. How much the sites pay the writers depends on each site's revenue share model. How much money your content generates for the sites you write for is only known to the sites.
In addition, Hubpages also allows you to make money from the affiliated programs embedded in your article pages once they are published.
Affiliate sites like Amazon and eBay are the best-paying programs for hub sites. These hubs also permit contextual advertising with Google Adsense. Start writing original search engine optimized quality articles. Avoid duplication and be creative.
Check Out: Google Adsense Account Sign Up Process
eBooks
This is another one of the most profitable ways to make money writing and selling online.
The best way to earn lots of money from your writing skills is to create eBooks and sell them on popular affiliate marketing networks like Sendowl, and ClickBank.
If the quality of the product is good then affiliates will make all the sales for you. You get paid for life. eBooks market is huge. An eBook that caters to the needs of the market it's released in, will make huge profits.
If you can create an eBook of just 20 pages and sell for $10 to 50 people, you'll be making $500 – that's $6000/yr in passive income. It may sound intimidating if you've never created a digital product before.
I agree its hard to create one, but definitely not hard for the money it can make for years to come.
Winding Up
Look for which freelancing gig suits you the best.
Awaken and fill your paper with the breathings of your heart. Almost all good writing begins with terrible first efforts. You need to start somewhere to bring out the power of your writing in order to make money.
So, are you ready to make money writing online? Let me know, what you think.
Before you move on to the next article, do post your valuable observations in the comments sections below.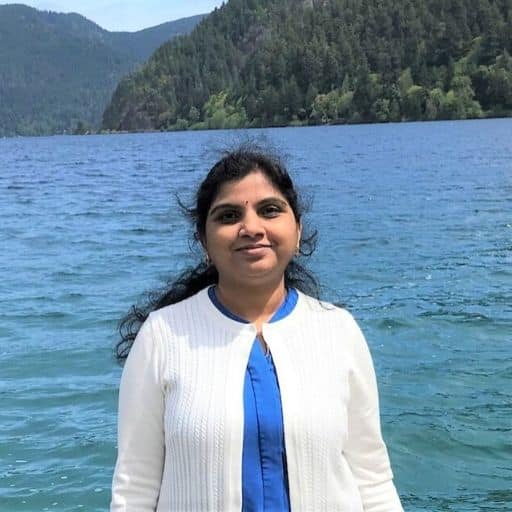 Howdy Folks, thanks for stopping by my blog.
I'm Swati, a proud mom, dedicated side hustler, full-time blogger, and a recognized millennial work-at-home expert. My expertise has been featured on esteemed platforms such as Forbes, CEO Blog Nation, Referral Rock, Vital Dollar, Databox blog, and many more. I have embarked on this incredible journey to share my firsthand experiences in the world of online income generation and to assist all of you in earning money from the comfort of your homes.
Join me in my mission to revolutionize the way we make money and achieve financial freedom. Trust me, it's not as challenging as it may seem!
Together, let's explore the boundless opportunities and pave our paths towards a prosperous future.