Self-hosted Wp hosting (WordPress.org) or free WordPress blogging platform (WordPress.com)?
This question has been a source of ambiguity to most newbie bloggers over the years. To get to know the answer, first it's important to get a clear insight about both the versions of WordPress hosting.
This article brings a comparison between WordPress.org vs WordPress.com highlighting the pros and cons of each platform. Thereby allowing to choose the better wp hosting amongst both stating the appropriate reasons for the choice towards the end of the post.
Self-Hosted Vs Hosted WP Hosting
Whether you're using the self-hosted software from WordPress.org or the hosted version at WordPress.com, the interface of both is quite similar.
Some of the common features include Quick and easy installation and setup, easy-to-use interface to publish content, Comment and trackback tools, automatic spam protection through Akismet, great community support, and many more.
Below is a comparison chart between both versions of wordpress hosting.
Pros & Cons Of Both Versions of Wp Hosting
Lets check out the pros and cons of each, to simply find out which is better?
PROS
Ownership of your Content
WordPress.org allows you to own your own content. Since you host your own website on server, you have full control over your data, which is not possible with wordpress.com
On WordPress.org, the first step to installing and setting up a wordpress blog are choosing a domain name and then purchasing the registration through a domain registrar. Only then you will we able to host your site on the web server. Ex: sitename.com
Here are the top 6 Domain Name Registrar Services to register your custom domain name.
While a free wordpress hosting comes with a "wordpress.com" subdomain.
Ex: sitename.wordpress.com
With the free package, you can't use a custom domain.Wordpress.com provides a domain name at $18+/yr.
Full Control over your Website
With WordPress self hosting, you have full control on how you want to promote your brand. Your content and ideas are recognized by your name alone.
With a free wp hosting, you cannot access the code files even if you want to edit the html/css files.So, you automatically loose control over content.
Self-hosted WordPress offers the flexibility to build a site that looks completely unique.Thousands of free and paid themes with innovative designs are available. You can upload plugins and themes and also modify theme files if needed.
In hosted version, you cannot customize your website as per your requirements and goals since, installation of plugins or themes is not permissible.
You will be able to make money from your website by displaying ads and using other forms of monetization with a self-hosted wp hosting.
While on the free version, monetization is not allowed.
Blogs with lots of traffic (about 25,000 pageviews per month) with a custom domain can request an invitation to WordAds (WordPress.com's advertising network).The approval process doesn't cost any money, but you have to split your revenues 50/50 with them.
Ads are automatically placed on all free wp hosting websites. If you don't want your users to see ads, then you have to pay $30/yr to keep your site ad-free.
WordPress.org enables google analytics integration.
With a wordpress.com free hosting, you are restricted to analytics. You cannot use custom analytics software because you cannot add custom codes.
Note: However with a purchase of a wordpress.com business plan worth $24.92/month you can overcome all the drawbacks effectively, as the plan offers
a custom domain name,
email and live chat support,
unlimited premium themes,
advanced design customization,
unlimited storage space,
remove wordpress.com ads,
monetize your blog,
videopress support,
google analytics support and also
remove wordpress.com branding.
CONS
Requires Software Installation
The self-hosted version of WordPress, i.e. WordPress.org requires to download the software from the WordPress website and install it on a web server.
The beauty of a hosted version i.e. WordPress.com is that it requires no software, no downloads and no installations.
You need to host your website on a good web server.Using a web server is typically referred to as web hosting, which generally isn't free.This doesn't mean that it costs a lot. A good web hosting service will usually cost anywhere between $3 to $10 per month.
Here are some important details about: How to Choose the Best Web Hosting Provider
The hosted version is absolutely free for upto 3GB of space. After that you will have to pay for space.
A Premium plan is $99/yr for 13 GB, while a Bussiness plan is $299/yr for unlimited storage space.
You need to take care of the updates and backups on your sites on wordpress.org
While on wordpress.com, your site is regularly backuped.
What's Better?
If you're blogging out of passion with no interest to earning money, then you can straightaway opt for wordpress.com without another thought. But if you're primary intention is to monetize a blog, then you simply can't settle with the free version. You definitely need to go for the self-hosted wp hosting. Yes, money is involved but at the same time you would be making enough money to cover the costs.
To own a site similar to what wordpress.org offers, you need to purchase a premium plan on wordpress.com which is worth $99/yr (which still offers limited storage space and lacks google analytics integration).
In case of wordpress.org, you can go for hostgator web hosting worth $3.95/month for 1 year (now 43% off, usually $5.95/month), register a new domain name for just $7.95/yr which totals upto $55.35/yr and you have full control over your site. Here is an exclusive hostgator 60% Off coupon for new hosting plans which further reduces the price to 3.58/month for 1 Year.
Though wordpress.com is a great starter point for newbies to get a website online within minutes, it holds quite a lot of limitations. WordPress.org currently powers 27% of the web, including Hearmefolks (of course!). Bloggers are finding it a great platform to work as they have full control on everything.However, the final choice is always yours.
Now its your turn, what's your opinion about the self-hosted wp hosting?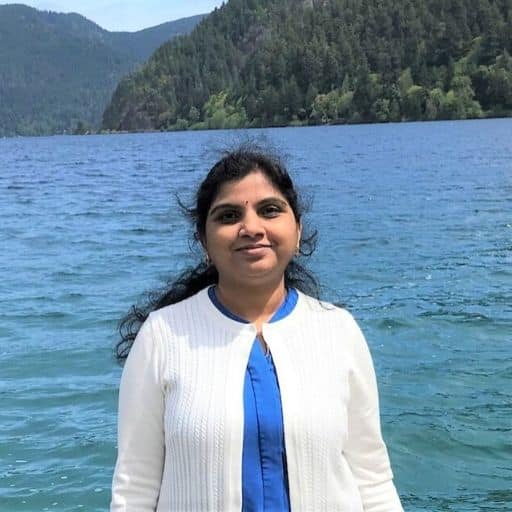 Howdy Folks, thanks for stopping by my blog.
I'm Swati, a proud mom, dedicated side hustler, full-time blogger, and a recognized millennial work-at-home expert. My expertise has been featured on esteemed platforms such as Forbes, CEO Blog Nation, Referral Rock, Vital Dollar, Databox blog, and many more. I have embarked on this incredible journey to share my firsthand experiences in the world of online income generation and to assist all of you in earning money from the comfort of your homes.
Join me in my mission to revolutionize the way we make money and achieve financial freedom. Trust me, it's not as challenging as it may seem!
Together, let's explore the boundless opportunities and pave our paths towards a prosperous future.