Can I start blogging? Does it require technical skills? Everyone seems to have a blog nowadays. Your colleagues, your cousin, your neighbour and even your un-savvy friend. Let's look into these questions and the reasons why you should start a blog?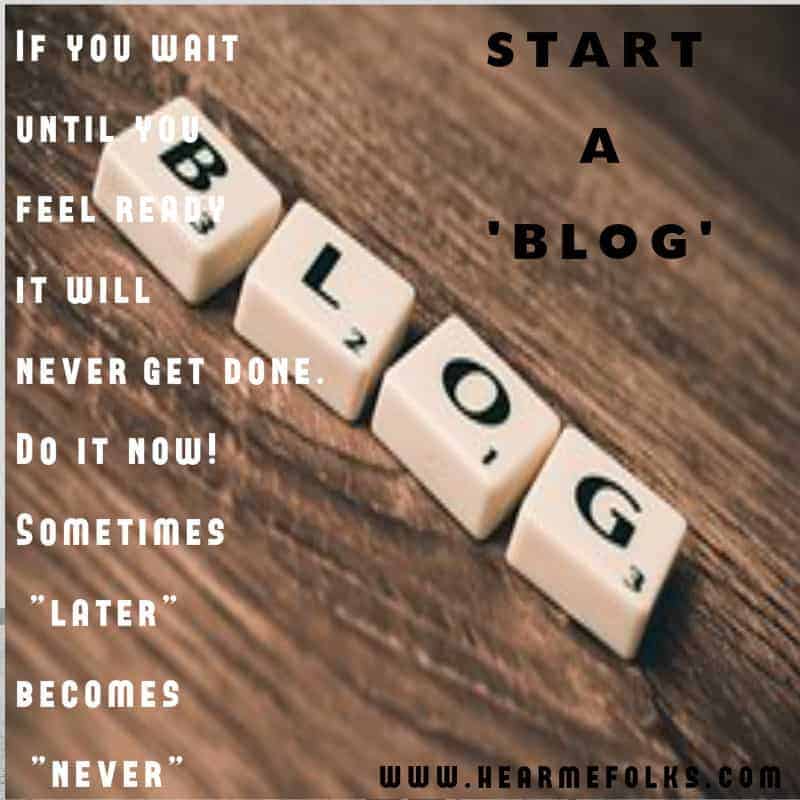 What is a blog?
A blog, short form for 'weblog', is an online journal published for the public to read. Typically, the author updates it frequently. At first glance, it looks like a website. But if you look closely, you'll probably notice many fairly short posts organized by date. That's a blog.
Why you should 'Start Blogging' ?
You probably already know this, in fact, according to one study, almost 70 percent of people around the world don't like their jobs! Your job should help you live the life you want, not force you into a lifestyle you don't enjoy just to keep your bills paid. You probably work too much for too little with people you don't like doing stuff you don't care much about. I don't think it's healthy to spend all your waking hours working a job you don't like just so you can get up to do it again tomorrow. And then to keep doing it forever hoping to save enough so that you can eventually quit and then do nothing. Blogging offers you the solution to your overall dissatisfaction. Lets look into the reasons worthy to 'start a blog'.
Schedule flexibility:
Your time is more valuable to you than to anyone else. If you are working a (9-to-5) or (8-to-8) that leaves you unfulfilled, it's time for a change .Today you can use the Internet to design your lifestyle and career around the interests, hobbies, and businesses that most interest you. And you can pursue this lifestyle with less concern for location, capital, connections, or a boss's opinion than ever before. You can work when you want and from where you want. Isn't amazing!
Work life Balance:
Blogging is an opportunity you have to re-design your career and life to achieve financial independence and success on your own terms. It can help you leave behind many of the compromises and frustrations that plague corporate life and start the transition from making your boss rich to enriching your own life instead. Start blogging around your own interests. Blogging officially give yourself permission to pursue the hobbies, projects, relationships, ideas, and products that interest you most.

Personal Freedom:
With little or no investment blogging finally frees you from working for someone else. Plus, it makes you happier because you spend your time working on a field you choose and with people who share your interests. Money is not the point.Your lifestyle as the owner is.YOU ARE THE BOSS !Moreover, [bctt tweet="Imagine what happens if you stop asking for permissions and instead began living your life on your own terms."]
As a blogger you don't have to ask someone else for permission to:
Work from home
vacation with your family
Keep flexible schedules that allow more time for relationships or responsibilities.
Work outdoors or wherever your wifi allows you.
Be available when the kids are sick or parent- teacher conferences.
Reconnect with hobbies like playing an instrument, painting, or sports.
Above all, 'you can work for your passions and hobbies that interest you the most and take charge of your own success.
Ease of blogging:
One reason for so many blogs is the ease with which they can be set up and published.Blogging is not rocket science, it's about being yourself, and putting what you have into it.Blogging involves no hard and fast rules,indeed there are no rules. You can blog about your topic of interest, your random thoughts, or about your personal experiences.If you can write an e-mail, you can figure out how to use the simple interfaces of blogging software would be. Blogs are so quick and easy to set up that you can start one without having much of a plan in place for what you want to blog about, why you're blogging, or what you're trying to accomplish. Do what makes you happy and be done with all the rest.
Documenting your life:
A lot of folks use blogs for the same reason they might keep a diary — to chronicle their lives and activities. This urge to communicate appears in all kinds of mediums, from scrap-booking to taking digital photographs. If you're interested in sharing personal details with others, a blog gives you a fast, efficient way to do so. When we include personal experiences, our blog becomes a documentary about our lives. It is a great way to record experiences that we can look back on to learn from and reminisce, and share with our loved ones.
Figure out your hobby/passion:
It's a beautiful thing when a career and a passion come together.If you have a passion or hobby that you just love to talk about, consider doing so in a blog. Anyone who shares your interest is a potential reader and is bound to be looking for more information wherever he or she can find it. You can detail your own experiences, offer advice to others, or just talk about what you love.
Making Money:
Remember, "Blogging is not a get rich quick scheme, it is more like a "work for free for a long time and then reap your reward" type of plan. Don't Quit working—Start Enjoying Your Work Instead.I'm not talking here about early retirement. While you're still working your current job, you can gradually start blogging to generate recurring revenues for you. Over time you can grow your blog to make an ever-increasing portion of your income, and a portion that you enjoy earning, too.Blogging not only helps you make real money but also lets you enjoy more of the life you deserve.Whether you decide to start a blog for money or just for fun, you can probably do so without spending any money or with minimal investment.
Related Reading: [Infographic] How to start a blog that makes money? Simplified!
Blogging is motivating and challenging:
Challenges are what make life interesting and overcoming them is what makes life meaningful. One small positive blog post in the morning can change your whole day. Blogging is a way to build confidence in yourself. It is a challenge to sit down and write, and to do that consistently is another challenge. Moreover, challenges are motivating. Can you imagine, When someone reads your blog and posts comments on it saying it was helpful to them, what a great moment it will be for you. Your blog can make a difference in people's lives. It makes you feel great, and keeps you motivated.
Constant Brush-up:
Learning is the eye of the mind.Learning 'how to learn' is one of the most important skills in life.Blogging is a continuous learning experience. You learn 'how to write'. You learn how to access social media to spread your message. If you want to be a blogger, you must do two things, above all others: read a lot and write a lot.Learning to blog is fun and exciting.
Makes you an Expert!
You don't have to be an expert at all when you start blogging today.As you go along exploring your new field and sharing your knowledge with your audience, you'll become more confident. Blogging is a great place to start as a new entrepreneur because you can build credibility with your audience as you explore a new field together.At first you'll be just one step ahead of your audience in expertise, then two steps, then three. Pretty soon your continued focus on the topic will help you really become an expert rather than just a co-learner. Dedicated focus is all that differentiates anyone from experts in other fields; with all the information available online becoming an expert can happen faster than ever before.
Build your online brand:
Blogging is a great way to build an "online brand".Publishing content related to your chosen field is the quickest way to gain online recognition.Blogs are beneficial for brands for three reasons. First of all, blogs help you rank well in search engines – Google loves fresh, unique content on websites that are constantly updated. One of the best ways to create your brand is to frequently write great posts.Next, blogs provide for great content to share on social media networks.Finally, great blogs can help your brand build authority in your niche. Finally, great blogs can help your brand build authority.
Network in Social Media:
Social sites are all not just about making friends.They are a great way of promoting your blog.When you blog, and include social sharing options on your blog posts, you have the opportunity to expose your content to a wider audience. It is a free promotion of yourself and your content.But if you're sharing informative blog posts about your industry, you're likely to get a lot of traffic and social shares.Sometimes, a blog is all about sharing information. The uses of the informational blog are really limitless.All you have to do is to start blogging, write awesome content and share it on social media for a vast exposure.
Personal Career Control:
Blogging helps you to create new opportunities for yourself and your business. Your profile is a marketing tool. This is a prime opportunity to shine within the blogging community, as well as on the web. By following and being followed by people interested in what you do, particularly those in a similar industry, you can greatly increase your profile.When you become known for a certain topic, you could get picked up by the search engines, and people who are looking for expertise in that area will eventually reach out to you. Blogging will result in new and interesting career and business opportunities that wouldn't have otherwise been possibilities.Blogging publicizes your skills and opens doors for opportunities related to writing and many other fields available nowadays.
Check out: 5 Ways To Make Money Writing Online
Stay Connected:
Best of all, blogging on topics that interest you will allow you to network and create relationships with people who are interested in similar things. You might be able to make connections with others who share your infatuation, making friends and finding ways to get involved with your hobby more deeply. Making new friends is a positive and enjoyable experience. You will also likely connect with other bloggers. Learning about different people, and their unique experiences, can be enjoyable.
Build your Authentic voice:
Blogging is a way to vocalize everything that is going through your mind. It is perhaps the most effective means to find and develop your authentic voice. When you blog you are free to discover who you are, what you have to say, what interests you, and how you can add value through your words. Finally, use language that sets a tone. The words you use in your profile, and on the web, help you to connect with your ideal audience.
Creative Independence:
Above all, blogging offers you creative independence. A blog can be a diary, a news source, a photo gallery, or even a corporate marketing tool. Blog content can include text, photos, audio, and even video, and bloggers can talk about nearly any subject that one can imagine. Having too much freedom can be a little scary. You can start blogging today about one topic, and when you actually figure out what you want to write about, change directions and go down another road. And although there are no guarantees that content you delete will disappear forever, you certainly have the ability to remove posts from your blog that are no longer a fit. It's a very flexible format!All you have to do is keep calm and write a blog.
Before You 'Start Blogging'
Think seriously about why you're blogging, and then make a commitment to attaining your goals. Just as you have many different reasons to blog, so do you have many ways to create a successful blog. Do think about what your goals are, and keep those goals in mind when you start your blog.
In the beginning, blog like no one is reading or rather blog for yourself!Remember to blog with passion or not at all.
[bctt tweet="Blogging isn't about publishing as much as you can. It's about publishing as smart as you can"]
So, who else wants to start blogging? which reason drives you to start blogging?Be sure to share the reasons that lead you to start blogging.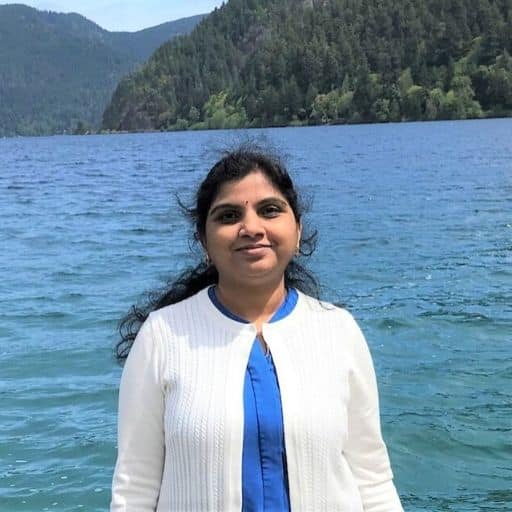 Howdy Folks, thanks for stopping by my blog.
I'm Swati, a proud mom, dedicated side hustler, full-time blogger, and a recognized millennial work-at-home expert. My expertise has been featured on esteemed platforms such as Forbes, CEO Blog Nation, Referral Rock, Vital Dollar, Databox blog, and many more. I have embarked on this incredible journey to share my firsthand experiences in the world of online income generation and to assist all of you in earning money from the comfort of your homes.
Join me in my mission to revolutionize the way we make money and achieve financial freedom. Trust me, it's not as challenging as it may seem!
Together, let's explore the boundless opportunities and pave our paths towards a prosperous future.