Need Mylot tips & tricks?Want to make more money and become a Successful Mylotter? But have you ever thought what it takes to become a successful Mylotter? How Mylotters make hundreds of dollars? Well, answer is dedication, passion and most important they are serious about earning money.
Yes, Mylot isn't just a place to hang out with worldwide friends and have fun, but has a guaranteed free earning program. Want to know everything about Mylot and its Guaranteed Free Earning Program? Check out:
MyLot: Guaranteed Free New Earnings Program
Here are a few Mylot Tips & Tricks to Help Make More Money:
Lots of people try to earn money online but very few get success. But with mylot this is a cake walk. Yes, mylot can pour in instant money, turn into your best source of income in no time. But only if you follow certain mylot tips & tricks and its guidelines,. Here, I have listed the most helpful mylot tips & tricks. Truly follow them to become a successful MyLotter very soon.
Why You shouldn't skip reading Mylot guidelines?
The first and foremost tip I would suggest you to do is to read the guidelines of Mylot properly before you start any discussion, otherwise there is every possibility of your discussion being deleted for violation of the guidelines.So every member of Mylot must be thorough with the guidelines.
Make your Discussion interesting & interactive:
How much you can earn with each discussion, response or comment depends on how interesting and valuable the myLot community considers it. The more that other myLot users interact with what you post, the more money it will make. If no one reads what you wrote, interacts with it, or otherwise considers it interesting, then you likely won't earn anything.
Start your own discussions:
The trick on this is to make them interesting so that you can get as many replies as possible. The more comments you receive,the more money you can make from that discussion.
Reply to other's comments:
This makes the discussions get more interesting and longer.Moreover when you reply to someone's discussions with some valuable and helpful inputs, they show their courtesy in replying back to yours in the same way and try to participate in your discussions as well.
Make lengthy posts:
Try to make your posts (that may be discussions, responses or comments) at least a few sentences long. I know that when you just post a few words, no cash is really added to account so always try to post at least 3-4 sentences.There is no limit to the content you post.So post as much as you can and get paid accordingly.
Search for your Interests:
Look for discussions that really interest you. This makes commenting easy, you won't have to think and think what the heck to reply to people right? If you like the subject then comments come easy and fast and thereby you can earn money faster without much stress.
Always look for Offers:
Your Offers are dependent upon which country you live in. Advertisers choose which countries they wish to target, so that's why different users will see different Offers.Whenever you login to mylot first look for offers in the offers section. Just click on an Offer that interests you and carefully follow the instructions displayed next to it.Offers are instant money don't miss them ever.
Think wisely:
First try to complete the offers that are easy (even though the advertiser pays less) and quick to complete, such that you don't waste time, later on move to the rest.Sometimes offers with higher payouts are tricky and consume time, while in the meanwhile you loose the simple quick offers.Think wisely.
Make friends:
Remember what I said earlier? Mylot is a place to hang out with worldwide friends and have fun.So try to make new friends and rate and review their discussions. In turn many will rate and review yours. This will help you make more money at MyLot.
Add Pictures:
You can earn points by adding pictures and posting in the discussion forums. These points will help you earn ratings and priviledges in the community. Points add up over time, so be consistent.
Build your profile:
Develop your profile page on MyLot. MyLot has a simple default page where you can add your profile page. Add link to your blog or website etc. Be sure to add an avatar. As you make friends and participate in discussions, people will check out your profile and may click on the links to visit your other pages.
Bonus Tip:
Have a blog or website? Then you can post links that relate to content you have created at your other sites. With thousands of discussion topics at MyLot you can easily find and/or start threads that relate to content you have written. Mylot encourages, people to post links to outside sources so you can increase traffic to your blogs, or websites. This is a finest way to promote your blogs and websites to worldwide audience and make money at MyLot. Infact you are getting paid to promote your own links.Isn't that great and awesome.
I suggest you to stick to mylot forever to reap the maximum benefits.These are a few mylot tips & tricks you should know if you want to become a successful mylotter. Please do add your thoughts in the comments section below.If you feel I need advice and suggestions regarding the above list, feel free to suggest me so that i can update the list.
If you are not interested in making money from social networking sites or blogging communities? Then try these: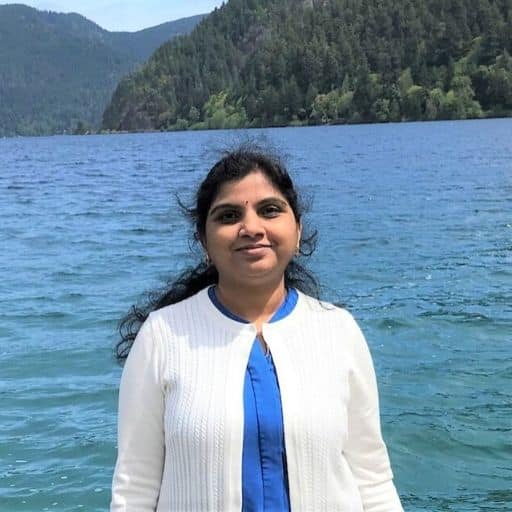 Howdy Folks, thanks for stopping by my blog.
I'm Swati, a proud mom, dedicated side hustler, full-time blogger, and a recognized millennial work-at-home expert. My expertise has been featured on esteemed platforms such as Forbes, CEO Blog Nation, Referral Rock, Vital Dollar, Databox blog, and many more. I have embarked on this incredible journey to share my firsthand experiences in the world of online income generation and to assist all of you in earning money from the comfort of your homes.
Join me in my mission to revolutionize the way we make money and achieve financial freedom. Trust me, it's not as challenging as it may seem!
Together, let's explore the boundless opportunities and pave our paths towards a prosperous future.