Are you aware of the various Google Adsense ad formats available in 2016?
As a newbie Adsense publisher, I know your enthusiasm. You might be eager to place ads on your website and start earning immediately.
Yes, once you create adsense ad unit, you can straightaway place the ad unit on your website. But depending on your goals and requirements, you need to check upon which ad formats works for you the best.
To simply the testing, I have touched upon the new and best performing Adsense Ad formats in 2016. In the process I've also shared some bonus tips and the pro and cons of each.
Lets begin with the Adsense products and then get a clear overview of all the available Google Adsense Ad formats.
There are four main Adsense products:
Adsense for Content

Adsense for Search

Adsense for Games

Adsense for Videos
Adsense for Content is the primary topic of concern for website owners that publish Adsense ads. The various Google adsense ad formats we are about to discuss come under this category. In simple terms, they are nothing but google content ads.
Adsense for Search allows to create a Google's custom search engine to display advertisements on your website. It utilizes Google's search technology to shows results either from the web or from posts and pages within your particular website.
In simple words, with AdSense for Search feature you can place Google's search engine on your website and make money from the advertisements displayed on the results page.
In addition to using Google AdSense to monetize your website or blog, you can use it for other products which are an advanced version of the first two.
Get to know about: AdSense Revenue Share to its Publishers
Adsense for Games can be used to monetize video games that you've developed.
While, Adsense for videos is for the videos that you've created,which you might or might not display on your website.
An overview of Google Content Ads
As said earlier, Google Adsense ad formats are nothing but Adsense for Content ads. When you want to monetize your website from advertising with ads relevant to the content on your blog, these Google content ads come into picture.
UPDATE 2018:
As on Feb 2018, Google Adsense launched Auto ads, which is a break-through in recent times. These new Auto ads are super easy to use and seem to have a positive impact on Adsense publishers.
If you're an approved Google Adsense partner, then as per Adsense press release Google uses Artificial Intelligence to automatically detect and place ads in highly optimised locations thereby increasing your Adsense revenue. This helps you save a lot fo research time.
Besides that, Google automatically detects any available ad space and automatically place new ads, potentially increasing your revenue.
Finally, they are super easy to install. You can easily turn them on and off, with just a click. Simply place the ad code on one of your pages and, let Google take care of the rest!
There are basically 3 major type of Auto ads:
Text & Display Ads – nothing but Banner ads
In-article Ads – native ads that fit seamlessly in the articles.
In-feed Ads – native ads that flow naturally in between a list of articles or products offering amazing user experience
Of the all these types of ads, In-article ads perform great in terms of AD revenue and enhance reading experience.
If you prefer to not to choose Auto Ads, and go for the old version…
…then proceed further.
There are basically four major types of google content ads:
Text Ads
This includes a clickable link to a webpage, one or two lines of text, and a website address.
Over the years, the craze for text ads hasn't depleted and it is still the most preferred ad choice amongst other Google Adsense ad formats till date.
These ads are mostly placed in blog posts either above, below or in between the content.
You can also choose to display richer text ads and or magazine style ads on your webpages. Both richer text ads and magazine style ads are nothing but text ads that look-alike image ads.They are better known as 'display-like' text ads.
At the recent 2016 Google performance summit, Google introduced the New expanded text ads which are 50% larger than standard text ads. Google's early studies show that they're yielding CTR increases of up to 20%! These ads are expected to show up from September 2016.
Theses expanded text ads fill an entire ad unit, making placement-targeted ads even more appealing for advertisers, thus resulting in higher bids, meaning higher earnings for publishers.
Advantage:
The major advantage of text ads is that they blend with the content. If blended well, they're the best and out-beat any other form of Adsense ad formats.
You can increase your earnings by targeting high CPC keywords in your webpages.
Display Ads
These are nothing but graphical ads. Just like text ads, these ads can also be placed anywhere in the website including header and footer areas.
Display ads also consist Rich media ads.
Rich Media ads include video, animation, flash or html interactive ads. You can choose to include these ads while creating the Adsense ad unit or leave the settings to default to display them on your webpages.
Advantage:
You can display a wide variety of advertisements like video, flash games, animation styles and interactive content on your webpages, making them eye-catchy. If the image ad provided on your site happens to be a video or interactive ads, you're going to earn more money.
Moreover, display ads do not cause any loading issues. So, you can place them on your websites without any second thought.
Disadvantages:
The major problem with image ads is that they just look too much like ads. People have learnt to ignore ads.
Recommended Tip:
The best practice is to choose to show both text and image ads in a particular ad unit to make the best out of both.
Choosing to show both text and display ads increases the competition for ads to appear on your site.This will ensure that you'll have all available advertisers bidding to appear on your site. Another added advantage is that Google will automatically show the ads that are expected to earn you more. So this will definitely help to increase revenues.
Responsive Ads
are the ones displayed on high-end mobile devices as either image or text ads. Ad size varies according to the type of device requesting the page.
With the advent of Responsive Web design, now a single layout works across all devices, irrespective of the size & resolution of the visitor's screen. In the similar manner, Google makes the fixed Google ad format responsive to display ads on various interfaces accordingly.
Advantages/Key Features:
Just as how chameleons camouflage depending on the circumstances, so do these ads automatically adapt the ad unit size to space availability & page layout.
For example: If you place a responsive ad code on your web page then depending on the width of the user's screen, different ad sizes will be displayed. Like, if your page is viewed on a tablet with a width of 1024px, a 307×250 ad is displayed, and if it's viewed on a 21″ desktop PC with a 1680px width, a 504×60 ad is displayed.
The ads are displayed according to device orientation.
With a change in orientation of the device (from portrait to landscape or vice-versa) the ad size changes to fit the new page layout.
These Adsense ad formats are available in a wide variety of sizes
Here are a few examples of the most popularly adopted sizes for text, image and responsive Google ad format:
1) Horizontal
Leaderboard (728 x 90),Wide skyscraper (160 x 600), Mobile Leaderboard (320 x 50)
2) Vertical
Skyscraper (120 x 600), Vertical Banner (120 x 240)
3) Rectangular
Large Rectangle (336 x 280), Medium Rectangle (300 x 250)
4) Square
Square (250 x 250), Small Square (200 x 200), Button (125 x 125)
Though, the dimensions of these ads are fixed. You can still choose to customize the ad sizes.But doing so might negatively impact your Adsense earnings as the advertisers bidding for the customized ads will be limited.
Link Units
They can be better explained as the ads displaying a list of topics that are relevant to the content of your page.Like any other google Adsense ad formats, these can be added anywhere in the website.
Link units display either 3 or 4 links depending on the size of the ad unit.While the most popular sizes (728×15) & (468×15) display 4 links, the rest of them (200×90), (180×90), (160×90) & (120×90) display 3 links.
The major drawback of the link units is that you make money only when someone clicks on the results page shown up on clicking the links on your own web page.This means it requires double clicking to make money.The first on your page and the next on the page shown up on clicking your page.
Advantages:
You can make the most out of limited space.
They can be easily incorporated in those places, where other ad formats can't.
But they aren't an alternative to either text,display or responsive ads since the earning potential of link units is quite low when compared to the rest. However, you can still try your luck with them in case of place constraints.
Customize Your Ad unit with the Google Adsense Ad formats of your choice!
Add them to your webpages and remember not to exceed the maximum allowable limit for each ad format.
Next: How to Create An Adsense Ad Unit that Increases CTR?
Quick Guide: How To Add Adsense Ad unit Code To WordPress?
The best part about Adsense is that Google's technology determines on a page-by-page basis which ads are likely to make you more money, and serves those ads to your page.
Each publisher has his own experience when working with the ad formats. For some publishers, text ads work well, while for others display ads. In my opinion, text ads perform well and I've experienced it myself on this blog!
As mentioned earlier auto ads, seem to out perform all other ad formats. So, go for them and let Adsense decide upon the best ads and placements to maximize your revenue.
If a particular ad unit doesn't seem to work for you, try using another. Experiment with both image and text ads separately or both as a combination.
Hope this post helps you in choosing the ad format that best suits your requirements and helps you make more money.
In your opinion, what is the best performing google Adsense ad format? Let us know in the comments section below.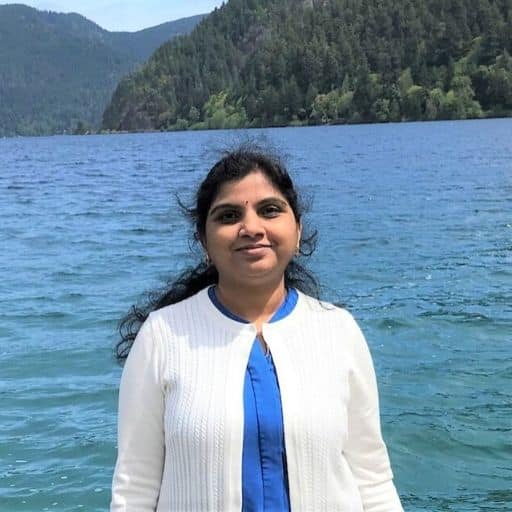 Hey Folks, thanks for stopping by my blog!
I'm Swati. I'm a mom, side hustler, full-time blogger and a millennial work-at-home expert featured on Forbes, CEO Blog Nation, Referral Rock, Vital Dollar, and Databox blog. I embarked on this impeccable journey to expose my online monetary experiences and help you all earn money from home. Come join my make money revolution and attain financial freedom – it's not as hard as you think!