Since its inception, affiliate marketing has grown rapidly and has expanded to different market segments. Earning passive income while living at home has become easier with the advent of this system.
Affiliate marketing is now one of the renowned ways of making money with your blog. Not only does it help to make you money but it is also a great way to benefit your readers by providing valuable offers that solve their problems.
How do you feel if you could easily hit $1ooo comfortably every month (even as a newbie)? Isn't this earning a huge confidence booster?
Heck yeah!
Affiliate marketing makes your dreams come true! You can start earning income online without any expertise. So are ready to get into affiliate marketing?
I bet you're, keep reading…
What Is Affiliate Marketing and How Does It Work?
Have you heard of Pat Flynn's, the affiliate marketing guru? Here's what he says about affiliate marketing:
Affiliate marketing is the process of earning a commission by promoting other people's (or company's) products. You find a product you like, promote it to others and earn a piece of the profit for each sale that you make.
Say for example you buy a product online, you love the product and you want to recommend it to your friends. You then apply for their "affiliate program", and they give you a special tracking link and when someone buys the product through that link you're paid a commission.
Whether you're interested in product creation or just started out, I suggest you never underestimate the money-making capacity of affiliate marketing.
You need to diversify your income streams!
Don't put all your eggs in 1 basket. You need to plan for how you can generate a consistent income every single month before your product launch.
Getting started with affiliate marketing is simple, all you need is
A product to sell &
Audience to buy
Creating your own product that people love takes a tremendous amount of time and energy. Besides this building audience is the toughest part. Affiliate marketing breaks down this lengthy process by providing you with the opportunity to choose the best-selling products to market to an already existing hungry audience.
If you want to make money from your blog, you know it's impossible to make money from nobody, that's when affiliate marketing comes into picture.
Why you should not neglect Affiliate Marketing?
Affiliate marketing is great for bloggers, internet marketers for a number of reasons:
You don't have to create your own product!
You can get started with little or no inventory and is low-risk. If it works out for you then great and if it doesn't, it is not the end of the world.
You can monetize your blog from day 1.
Don't have to deal with customer issues, support, etc. Everything is taken care of on the merchant side of things.
It primes your audience to buy from you. Once they are comfortable buying from you once they are likely to continue to buy from you again and again.
It doesn't require any technical background, hence easy to implement.
You don't need to be an expert in your niche or build trust as an authority. If you had to create the product yourself, you need a deeper level of mastery.
How to get started with affiliate marketing?
The #1 way to earn money with affiliate marketing is to create your own blog and promote affiliate products.
Once your blog is up and running, start generating affiliate sales through Content Marketing, Product Reviews, Case studies, Video marketing, "How-to" guides, and email marketing.
The biggest affiliate network around is Amazon. The Associates Program is the most common affiliate network used due to the fact you can promote any product found on Amazon. That means you have access to millions of products.
It's almost impossible not to find something that would fit your site. But partnering with some leading marketing networks helps you offer a wide range of products in any industry. This helps you to test out and see which attracts your audience.
For example, some affiliates work directly with merchants to sell their products, while other affiliates find products to promote through affiliate marketplaces like Maxbounty, Peerfly, Shareasale, ClickBank, or Commission Junction.
HOT TIP:
My personal favorite is partnering with companies that have a 'magic bullet' system where one customer can lead to multiple commissions, one-offs, and recurring.
Here are a few examples of successful affiliate blogs:
Pat Flynn at SmartPassiveIncome: Earnings $64,000+ p/m just from affiliate sales that don't include product sales, sponsorships, and revenues from other sites.
The Wirecutter: completely dedicated to product reviews for the best gadgets and gear for people who quickly want to know what to get.
Lindsay at PinchofYum.com: a cooking blog earning approx $20k p/m from affiliate sales.
Michelle at Making Sense of Cents: a personal finance blog about saving money that earns $86,000+ p/m just from affiliate sales.
This Is Why I'm Broke: an amazon affiliate market site that features unusual products and makes around 20k per month.
A Profitable Niche. (My step-by-step guide to choosing a niche)
A reliable hosting Siteground (my favorite for just $3.95/mon with a free domain).
An email marketing provider with an autoresponder to build your email list and increase income.
Resourceful content that addresses the needs of your niche audience.
Affiliate Networks to partner with.
Offers relevant to your niche.
As always I'd love to know your thoughts and feedback on affiliate marketing….
If you like this post Please share…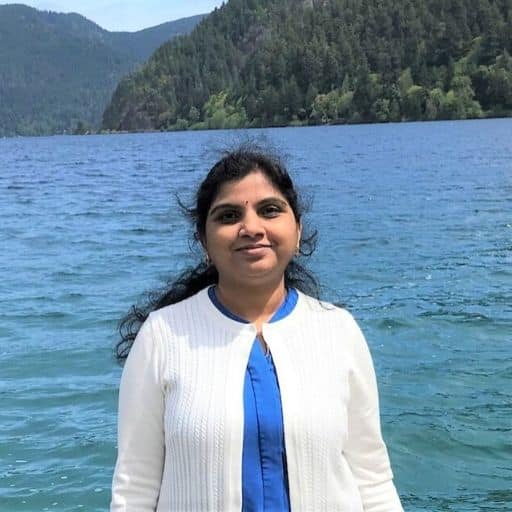 Howdy Folks, thanks for stopping by my blog.
I'm Swati, a proud mom, dedicated side hustler, full-time blogger, and a recognized millennial work-at-home expert. My expertise has been featured on esteemed platforms such as Forbes, CEO Blog Nation, Referral Rock, Vital Dollar, Databox blog, and many more. I have embarked on this incredible journey to share my firsthand experiences in the world of online income generation and to assist all of you in earning money from the comfort of your homes.
Join me in my mission to revolutionize the way we make money and achieve financial freedom. Trust me, it's not as challenging as it may seem!
Together, let's explore the boundless opportunities and pave our paths towards a prosperous future.