AdSense Account Disapproved or Application Rejected?
Adsense Approval has been tough these days and I see lots of people complaining of denials. But, do you know that you can still appeal, and get Adsense Approval.
Yes, that's true! So, don't get disheartened. You've got a chance and you can make it, this time!
Make the necessary changes (we'll discuss them further down), add some more awesome resourceful content and re-apply after a month.
In this particular post, I have clearly stated the steps for successful approval.
Take this as a challenge!
Follow these simple steps, you will successfully make through the approval process this time.
Adsense Account Disapproved? Now What?
After signing up for an Adsense account, you'll be asked to place Adsense ad unit on your website. It is important to implement ad code and complete this step to continue the review.
Initially, you'll see a red bar across the top of your account, to let you know your application is under review. You then have to wait for about a week to know the status of your application.
This is what happens, during Application Review…
The review process starts when Google system recognizes that you've placed Adsense ad unit on your sign-up website. Your entire site will be crawled by Google bots. It will go through all pages, posts, and content to check for navigation, loading speed and broken links.
If your site wins through this step, it will then be manually reviewed by Google staff. During this step, site design, content, Adsense policies etc will be analyzed. It takes about 1-2 days for the specialists to complete the review.
As soon as the review is completed, you will receive an update regarding the status of your application.
If your website safely passes through both the steps, you'll become an Adsense publisher. Adsense ads will soon show up in your 'AdSense for content' ad units. If not, you'll be sent an email stating the reason for rejection.
So, the good thing about Adsense is that it clearly states the reason for application rejection. This helps to rectify mistakes and submit your website for re-evaluation.
All you have to do this time is, just be more cautious & wipe off the old stains.
Here's How To Proceed & Resubmit Your Application
There are cases when you might have to wait before you re-apply. While in other cases, you can resubmit Adsense application immediately after fixing up the specified reason for rejection.
Whatever may be the reason, make sure to follow the instructions in the email rather than just closing your old account, as doing so will require you to submit a new application with a different email address. Once you've resolved the issue, you may reapply.
Below are some of the most common reasons why Adsense account rejected, followed by a solution for each to deal with and get approval.
If Adsense Account is disapproved, due to these reasons :
Blog Design & Navigation:
Your blog design and navigation play a crucial role. If your site is cluttered and congested with lots of ads with little content here and there, it's obviously rejected. What Google expects is the vice versa.
At Mythemeshop, you can either download premium WordPress themes for free or purchase a premium theme for a low cost. This will resolve both issues. Your website can now have an awesome navigation and excellent blog design.
If you are using blogger blog, you can straightaway use a Blogspot theme. Even WordPress blogs have a multitude of free templates which are both beautiful and professional. You can choose one amongst them. Both WordPress and Blogger allow their users to set up and customize a menu or navigation bar. All you have to do is customize the menu according to your requirements.
Make sure not to add and clutter the header & footer sections, and sidebar widgets with unlimited ads.
UPDATE JUNE 2018
Doesn't adhere to Privacy Policy
Google Adsense is strict like never before about your visitor's privacy. The GDPR compliance issue (LIVE since May 25th, 2018) is making things tough and it's extremely important for publishers to adhere to them. Every website must and should have these three pages – Privacy Policy, Disclosure & a Cookie Consent. The cookie consent plugin, helps you place a banner right across your website to obtain cookie consent.
And, you'll be only accepted if you adhere to them. If you're serious about Adsense, then get them on, without a second thought.
Check out this blog, to get an idea, on what you should include in those pages.
Account matches a currently approved AdSense account:
At this moment, AdSense policies only allow one account per publisher.
In such a case, refer to the email that Google has sent you and follow the steps outlined there to either keep using your existing accounts or move to a new account.
If Adsense account disapproved for the reason stated above, you can re-apply and ask Google staff to guide you through the Ownership verification process.
Website doesn't follow the AdSense Program policies:
One of the primary reason why many applications get rejected is just for not abiding by Adsense program policies.
You now definitely need to review the guidelines to make sure your website complies with Google's policies.
Keep in mind that Google reviews all pages where you implement ad code, not just the URL you specified in the Adsense sign-up form.
As per the guidelines of Google, publishers are not permitted to place prohibited content on their sites.
Sites which produce prohibited/inappropriate content, are banned.
If you want to re-apply you have to start afresh and apply for Adsense with a new account.
Publishers whose accounts have been terminated for invalid activity or policy violations will not be allowed to open a new AdSense account according to the AdSense rules.
'Duplicate' and 'In-sufficient' Content:
Sites with duplicate content are not entertained. Such sites are not accepted and usually fail to get approval even after multiple submissions.
Copyscape tools help to find duplicate content on your website. It clearly identifies lines, paragraphs and other duplicate content. So prior to submission, you can check for duplicate content and avoid being rejected.
In such cases, you need to revise your content and start posting fresh ORIGINAL content. You may re-apply after the content gains some traction and traffic.
If Google states the reason as 'Insufficient' Content, then you just need to improve the content. Your site might contain either shorter or lesser posts.
Note: I advise you to post at least 15-20 original posts with minimum 500 words each. Moreover, try to make a few lengthy (i.e. up to 1000+ words) with images and videos(if possible). Lengthy posts with images and/or videos are revered by Google.
Before you proceed to re-apply, I suggest you go through the Adsense policies once again and also take a look at this post for some fantastic tips and suggestions
Don't give up!
It's a good idea to wait for about a month or two before you resubmit Adsense application.
This would give you sufficient time to build up your posts and get some more traffic to them.
So, if your Adsense account disapproved for the reason stated above, don't get disheartened and loose hope. Continue writing quality posts. Let the coming attempt be your final attempt. May it be successful!
Eventually, they'll approve your account. It just takes a little time and effort. Best of luck 🙂
If you find this article helpful, please do share on social media. I would be pleased to hear your experiences in getting Adsense approval.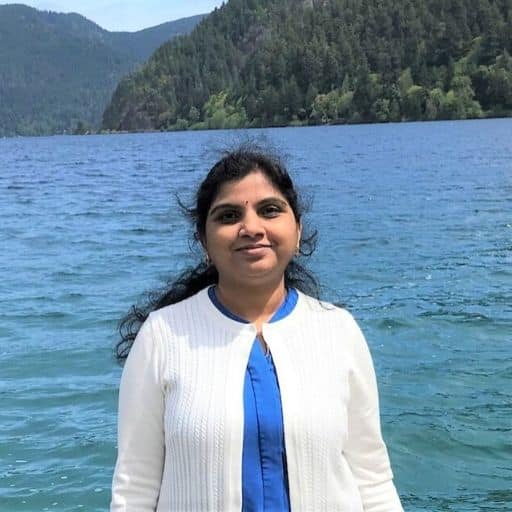 Howdy Folks, thanks for stopping by my blog.
I'm Swati, a proud mom, dedicated side hustler, full-time blogger, and a recognized millennial work-at-home expert. My expertise has been featured on esteemed platforms such as Forbes, CEO Blog Nation, Referral Rock, Vital Dollar, Databox blog, and many more. I have embarked on this incredible journey to share my firsthand experiences in the world of online income generation and to assist all of you in earning money from the comfort of your homes.
Join me in my mission to revolutionize the way we make money and achieve financial freedom. Trust me, it's not as challenging as it may seem!
Together, let's explore the boundless opportunities and pave our paths towards a prosperous future.