If you are a Manga enthusiast, you may be wondering about the best places to sell Yu-gi-oh cards. Well, this post is just what you need to help sell both common cards and super rare cards.
Though I'm not an avid gamer, I find the concept of making money from popular trading card games fascinating. It's just mind-blowing how many cards on the market fetch thousands of dollars a piece.
Among the billion cards sold across the world is the Manga-based Yugioh! As one of the most popular card collections, Yugioh can be sold near you or online.
So, are you looking for quick money for your Manga cards? Choose your platform below.
First things first; what are Yugioh Cards really?
What is Yu-gi-oh!?
Yu-Gi-Oh!, often referred to simply as Yugioh cards, are part of a collectible trading card game (TCG) and franchise that originated from the Japanese manga and anime series "Yu-Gi-Oh!".
The game was created by Kazuo Takahashi and is currently published by Viz Media in the West and Shueisha. The list of cards includes the original run from 1996 to 2004, and later editions spurning from media franchises and concept expansion.
Yugioh cards come in different rarities, with some being highly sought after by collectors. Naturally, the original collection of cards can get you tens of thousands of dollars from wealthy collectors.
It's also worth noting that Yugioh! is very popular, with Guinness World Records naming their trading game history's best-seller in 2011. Currently, over 35 billion cards of the game have been traded.
Now, the following platforms offer diverse opportunities to sell Yugioh cards:
Best Places to Sell Yugioh Cards
Whether you are selling at your local comic book store, or to a buyer in the European online marketplace, Yu-gi-oh cards require no introduction. To make a sale though, you need to know which company pays the best for your Duel Monster cards. Here are the places to get started:
1. TCG Player
This is a well-established online platform for buying and selling trading cards, including Yugioh, with a large community of buyers and sellers. The platform is described as a top player in the trading card business.
TCG Player connects buyers and sellers of trading cards, offering live pricing data and a Price Guide tool to determine card values. The payment options on TCG Player include store credit and direct deposit to a bank account in the United States.
Yugioh! fetches as low as $0.1 to as high as $1,000. Other cards listed on the site include Pokemon, Magic, Digimon, and Disney Lorcana.
Sell Yogioh! Cards on RCG Player
2. Sell2BBNovelties
Sell2BBNovelties is a well-liked site in the TCG and collectibles market, offering a straightforward way to sell Yugioh cards.
The platform works by allowing sellers to review the items they want to sell, confirm the sell order, ship or drop off the items for evaluation, and receive payment within 1 week.
You can sell Yugioh cards on the platform by adding cards to the basket or selling collections in bulk at flat prices. Basically, sellers process a sell order remotely and receive confirmation of the trade via email.
Prices for Yugioh cards vary based on their type (holos, rares, commons), condition (mint or like new), and whether they are vintage or modern. Payment options include PayPal cash or store points.
Typical prices are between $0.01 and $0.20, based on the condition and rarity of the item. Note, that the platform pays for shipping if the total card value is over $30.
Register to Sell on Sell2BBNovelties
3. Ebay
eBay marketplace serves as one of the best places to sell cards and collectibles. It is a prominent online marketplace with over 180 million users, accessible through a mobile app for Android and iOS.
Traders connect with buyers and can snag a diverse range of items. For selling Yugioh cards on eBay, users list cards with a chosen price or auction option, considering rarity and conditions that affect card value.
Some cards can fetch high prices on eBay, reaching hundreds of dollars. The rarer a card is, the more it is likely to sell for. eBay's reputation is solidified by its ratings at 4.7/5 on the Google Play Store with over 100M downloads and 4.3/5 on the App Store.
4. Troll and Toad
If you have desirable cards to sell, Troll and Toad is a platform for buying and selling trading cards, games, and related items. It is owned by Troll and Toad Enterprises, located in Corbin, Kentucky, U.S.
The platform lets you browse the buy list, view selling prices, and sell valuable cards. Payment options include check, PayPal, and website credit.
Troll and Toad is legit, with an acclaimed presence in the gaming community. The platform is verified by Trustpilot with a 4.2 (Great) rating based on 330 reviews.
Sign Up to Sell On Troll and Toad
5. Mercari
Mercari is a platform for buying and selling a wide range of items and is among the best places to sell Yugioh cards. The app has a 4.7-star rating from 483,000 reviews on Google Play Store, with over 10 million downloads.
It works by connecting buyers and sellers, offering features like at-home pickups, same-day delivery, and a curated list of items. Sellers list their items, set prices, and arrange pickups.
Yugioh cards have gained popularity on Mercari, with users selling individual ultra-rare cards, complete collections, and box sets. Mint limited edition cards often get a higher price due to their scattered nature.
That said, Mercari accommodates the sale of less valuable, common Yugioh cards as well, meaning you can sell your cards for cash regardless of their value. The site charges a 10% fee on sales.
6. Reddit r/YGOMarketplace
Reddit hosts various communities where you can try to sell Yugioh cards. For example, r/YGOMarketplace is a subreddit with 24K members dedicated to buying, trading, and selling Yu-Gi-Oh cards and merchandise.
To sell, create a thread with timestamped photos of the cards and merchandise you are offering. Also, include your username and date in each photo.
Next, specify your trading or selling terms within the thread. To complete the sale, exchange PayPal information or addresses in private messages once a deal is finalized in the thread.
Note that selling on Reddit requires members to follow the subreddit's guidelines for feedback, timing, and respectful behavior.
Other forums where Yugioh sells include:
Best Places to Sell Yu-gi-oh Cards Online
Selling remotely means you can get paid without leaving home. However, you have to arrange shipping and payment and take steps to avoid getting scammed. The approach, however, can beat selling cards in person due to the availability of millions of interested buyers.
So, which online site can help sellers get the best value for cards? Here are my top picks;
7. OfferUp
OfferUp is a local classifieds app that lets you buy and sell items in your locality. It is available in the United States, Canada, and Mexico. It is one of the largest legit mobile marketplaces.
Buyers can browse through a wide variety of items for sale, and sellers can list their items for sale for free.
OfferUp offers some unique benefits: It has a large user base; you are more likely to find buyers for your Yugioh cards. Also, you can sell your cards locally to avoid shipping costs. Lastly, it's a perfect site for research on the market value of cards like Yu-Gi-Oh.
Here, you can sell Yugioh cards by simply creating a listing for your cards and setting a price. The OfferUp iPhone app boasts an impressive rating of 4.8 out of 5 based on 4.3 million user ratings.
Download OfferUp for Android or iOS
8. Craigslist
Craigslist is an ad website with hundreds of product/service sections. The platform was founded in 1995 and has head offices in San Francisco, California.
It allows at-home traders and buyers to connect with each other. You can browse through a wide variety of items for sale, and you can sell your cards for cash, in-person, or remotely.
To sell Yugioh cards on Craigslist, identify the cards you want to sell, list them, and set a price for interested collectors.
Available payment options on Craigslist include cash and check. This is a legit site with a rating of 4.7 stars on the Google Play Store with 176K reviews and over 5 million downloads.
Create a Craigslist Seller Account
9. Card Market
To get the most money from particular cards in your collection, Card Market comes highly recommended. The website is owned by Sammelkartenmarkt GmbH & Co. KG, located at Nordkapstr Berlin, Germany.
Users need to create an account to list cards, set prices, and handle transactions. It offers payment options like bank wire transfer, PayPal, and Card Market coupons.
This is among the best places to sell collectible cards with a 4.6 (Excellent) rating on Trustpilot based on 2,732 reviews. Note Card Market takes a 5 percent cut of the final price of your sale.
What I like most about the site is that you can sell Yugioh cards quickly without compromising on pricing, and access various payment options and price suggestions.
Sign Up to List Yu-gi-oh on Card Market
10. A Personal Website
Select a website-building platform like WordPress, Wix, or Shopify and launch a personal site for people to purchase cards. Luckily, these platforms offer user-friendly tools to create and manage your site.
Most importantly, choose a unique and card-related domain and register it. Next, customize your website's design and layout by choosing a theme or template that complements your Yu-Gi-Oh card store.
Also, set up pages or sections for your Yu-Gi-Oh card listings featuring high-quality images, detailed descriptions, prices, and availability status.
I also advise integrating e-commerce functionality and setting pricing and payment methods. Once everything is set up and tested, officially launch your Yu-Gi-Oh card store website.
Remember to utilize social media and email marketing to get noticed by buyers.
Lastly, stay informed about Yu-Gi-Oh card trends, market values, and the needs of your target audience to adapt your listings accordingly.
11. Etsy
Etsy is one of the best places where individuals can create stores to sell various items. Check if your Yugioh cards are in demand on this site and consider listing them for sale.
Do not underestimate your collection; Yugioh cards are worth real money and if you possess a rare card, it can get you top price via Etsy. To underscore its popularity, on Trustpilot, there are 11,113 Etsy reviews.
To sell Yu-Gi-Oh cards on Etsy, create an account, set up a store, and provide accurate payment information. List your cards for sale by taking pics, and describe the condition of the items you're selling.
Don't forget to research other Manga listings to price your cards competitively.
Sellers using Etsy Payments can receive money through several methods, including credit cards, debit cards, Etsy Gift Cards, and Coupons. Bank transfer, PayPal, and specific country-specific installment payment methods are also available.
Where to Sell Yugioh Cards Near Me?
The Japanese trading card game was made famous by in-person players. To the enthusiasts, nothing beats having a game and later trading cards with fellow gamers.
As such, you might find buyers for good-condition cards at conventions and other local gaming communities. Such groups can be found through:
12. Facebook Marketplace
To increase selling potential, list your cards on a suitable platform like Facebook Marketplace. The platform is integrated into the Facebook app, and accessible in most countries.
It is owned by Meta Platforms, Inc., and operates from Menlo Park, California. To sell Yugioh cards, simply start by opening the app, selecting the category, entering details, adding photos, and posting your listing.
Also, price your cards to attract potential buyers based on factors like the rarity of a specific card in your area. Available payment options on Facebook Marketplace are primarily centered on cash and person-to-person payment methods.
The market enjoys mostly positive ratings, with a Trustpilot score of 4.3 out of 5.
13. Dave and Adam's Card World
This is a top card and collectibles retailer, with both online and brick-and-mortar shops. It offers a wide range of trading cards, memorabilia, and collectible items.
The platform was founded in 1991 and is located in Buffalo and Tonawanda, NY, with a massive 40,000+ square foot retail store in Williamsville, NY.
Dave and Adam's works by serving collectors through offering various trading cards, autographed memorabilia, and collectible items.
The platform caters to sports collectors as well as gaming enthusiasts with cards and figures from games like Magic The Gathering, Yu-Gi-Oh Cards, and Pokemon Cards.
It offers various payment options, including cash, Dave & Adam's gift card, PayPal, and check.
Sell to Dave and Adam's Card World
14. Comic Conventions
These are large gatherings where fans of various games and anime come together to interact and share their interests. Comic conventions typically feature booths where cards, including Yu-Gi-Oh cards, are bought, sold, and traded.
Collectors often attend these conventions to find rare and sought-after cards. Also, experts are available to grade your cards and give the best price estimates. So, if you are looking to sell your collection, start selling your Yugioh cards to interested buyers at Comiccon.
Typically, you are required to secure a booth or space at the convention and display your cards for sale. You may also use the convention's website or social media pages to announce your participation and what cards you have.
Comic conventions are typically planned and organized by various event management companies or organizations specializing in hosting such events. The location of these organizers can vary depending on the specific convention.
Find the Next Yugioh Event Near You
15. Heart of the Cards
Located at 1810 Junction Hwy, Kerrville, TX Heart of the Cards is a store that buys near mint or slightly played trading cards, especially Yugioh cards, offering cash or store credit in return.
The business focuses on maintaining card conditions and offers assistance in selling cards. It buys Yugioh cards from individuals in near-mint or slightly played condition. They assess card value based on TCG Player's average market price and factors like series.
The best part is that the company handles selling for users. For your cards, the store offers 40% cash or 50% store credit of the average market price for items.
Join the Heart of the Cards Community
16. Game Goblins
This is a premier retailer specializing in board games, card games, and hobby accessories. The platform was founded in 2012, and its current location is in West Little Rock, Arkansas.
Game Goblins has a Trustpilot rating of 4.9, indicating excellent services and prices. Typically, it offers card prices ranging from $5 to $25 but can go higher. Mint condition cards can fetch $50 or more, especially when sold in sets.
You also have the option to receive store credit, with a 25% trade-in bonus, making it a lucrative choice for avid tabletop gaming and trading card enthusiasts.
Check Out Game Goblins Buy List
17. Pawn Shops
Heard of Pawn Stars? Find out how your Yu-gi-oh! collection may be worth $100k!
Pawn shops offer some of the best places to sell your cards. Some collectors prefer to buy complete sets rather than individual cards, preferring to get such collections from pawn shops.
The best part is that you can sell Yugioh cards for cash easily at such stores, though at lower prices. To sell Yu-Gi-Oh cards at pawn shops, visit your local store and inquire if they purchase Yu-Gi-oh cards.
You can also call or check their website for information on what items they buy. Pawn shops are typically privately owned businesses, and their locations can vary widely.
Payment option at such stores is mainly cash with practices and reputations differing from one shop to another.
18. Local Comic Shops
Selling Yugioh cards is a great way to declutter your collection and potentially make some extra cash. To this end, local comic shops are physical retail stores that specialize in selling comic books and related collectibles, including trading cards.
To sell Yu-Gi-Oh cards at local comic shops, visit the shop in person with your cards. If not, check their website or contact them by phone to inquire about their buying policies and whether they are interested in the specific cards you have.
Note that Yugioh trading is a popular hobby with a dedicated community and Local Comic shops just the right place to connect with other Yu-Gi-Oh fans and explore trading opportunities.
Payment options at local comic shops often include cash, but they may also offer store credit or allow customers to barter their cards. Trading off Yugioh cards can be an alternative to selling, especially when looking to enrich your collection.
FAQs
1. What Is The Best Place to Sell Yugioh Cards?
Most online buying sites offer a low price as a base market value for cards, making such sites unsuitable. Instead, go for sites that allow open listings where potential buyers can bid for items. Such sites include eBay, TCG Player, OfferUp, and Facebook Marketplace.
2. What Factors Affect The Price of Yu-Gi-Oh! cards?
Yu-Gi-Oh card series comes in different series, giving rise to rarity and playability. As such, limited editions end up fetching top prices, while card sets become coveted items in the card trading community.
At the same time, the condition of a card also impacts its market value. For example, a rare but damaged card may sell for less than a common but mint condition card.
How To Sell Yugioh Cards? [Final Thoughts]
To sell cards you need to know their market value, as dictated by factors such as rarity and condition. This means categorizing and sorting your cards to ensure your listings are clean and well-grouped.
The next step is to research prices on sites like Card Market that offer price comparisons and graphed trends. You can also know if your cards are worth money by inquiring from pawn shops and conventions.
Armed with the potential price, you can then approach in-person buyers, or list your cards online.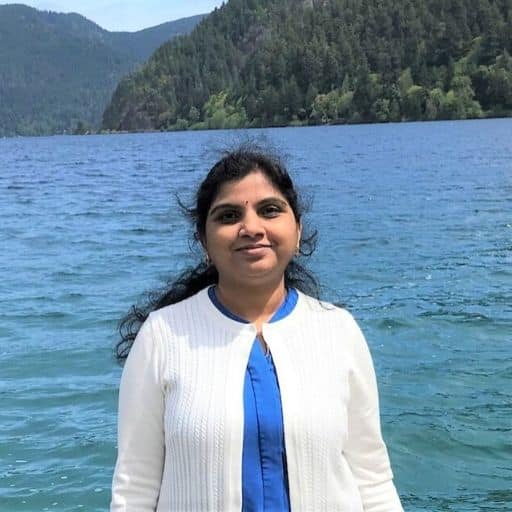 Howdy Folks, thanks for stopping by my blog.
I'm Swati, a proud mom, dedicated side hustler, full-time blogger, and a recognized millennial work-at-home expert. My expertise has been featured on esteemed platforms such as Forbes, CEO Blog Nation, Referral Rock, Vital Dollar, Databox blog, and many more. I have embarked on this incredible journey to share my firsthand experiences in the world of online income generation and to assist all of you in earning money from the comfort of your homes.
Join me in my mission to revolutionize the way we make money and achieve financial freedom. Trust me, it's not as challenging as it may seem!
Together, let's explore the boundless opportunities and pave our paths towards a prosperous future.