Disclaimer: I am an affiliate of Bluehost, so I will receive a commission if you sign up through my referral link, at no additional cost to you.
Naming your blog in the right way can help to grow your brand in the blogosphere. But before you get too much further into naming your blog, let's unlock the basics of a domain name for your blog!
By now, you might be aware of a domain name, but if you are ignorant or an enthusiast, this post serves your purpose. Come on, let's dig deep into knowing about the basics at a quick glance!
Once, you're done with this post, here's what you might want to read next:
What is a Domain Name?
Technically, a domain name is a sequence of characters that is used to identify an IP address of the website host computer.A text domain name is converted into the website IP address through the use of domain name system servers (DNS).DNS computers are located throughout the internet and when they receive a request, they convert the domain name text address into the numeric IP address.
In simple terms, a domain name is an address that people type in their web browsers to get to your website. It serves as both an identifiable brand name and a pointer to the site's location. If you search for a website using the search engine, the website address you find is the domain name or URL. Just as every computer has its own IP address, in the same manner, each website has a unique unchanging IP address. Domains are approved for use by ICANN (Internet Corporation for Assigned Names and Numbers).
Nomenclature or Syntax:
A Domain name mainly consists of:
A hostname, and

Top-level domain or Extension
The right-most label conveys the top-level domain. While the hostname conveys the actual domain name.
For example: Let's consider this blog's domain name www.hearmefolks.com, here com conveys the generic top-level domain while hearmefolks.com and www.hearmefolks.com represent the hostnames.
Below the top-level domains in the domain name hierarchy are the second-level domain (SLD) or lower-level domain names. These are the names directly to the left of .com, .net, and the other top-level domains.
As an example, in the domain yahoo.co.in, co is the lower-level domain. There can be third, fourth, and fifth-level domains, and so on, with virtually no limitation. Each label is separated by a full stop (dot). In this URL, http://www.example.blogspot.com, 'example' is a sub-domain of 'blogspot dot-com TLD', while, 'blogspot' is a sub-domain of 'dot-com TLD'. In general, subdomains are domains subordinate to their parent domain.
The top-level domains are the highest level of the domain name (such as .com, .org, and .net). Moreover, they have implied meanings for the purpose or type of domain name and some extensions are assigned to a country. For example, if you are using a .com name it is more likely that your site will be in the USA whereas a .co.uk domain would be located in the UK. Here, the extension ".uk" is called the country code top-level domain.
Some Domain name extensions (like .com,.net, and .org) can be used for other purposes at times. While the others (like .gov and .edu) are to be used specifically for the purpose they are intended. Here are some extensions and their implied meanings: .com tld is for commercial, .net for network, .org for organization, .edu for education, .gov for government, .info for information, .biz for business and so on.
Let's first check out: Why should name your blog?
Just as your name speaks about you, your blog name:
speaks about itself in the blogosphere,
creates a unique identity for your blog
if it is a memorable name, it becomes search-friendly.
builds your reputation as the author in the blogosphere.
But, Is Domain Name Crucial for Your Blog?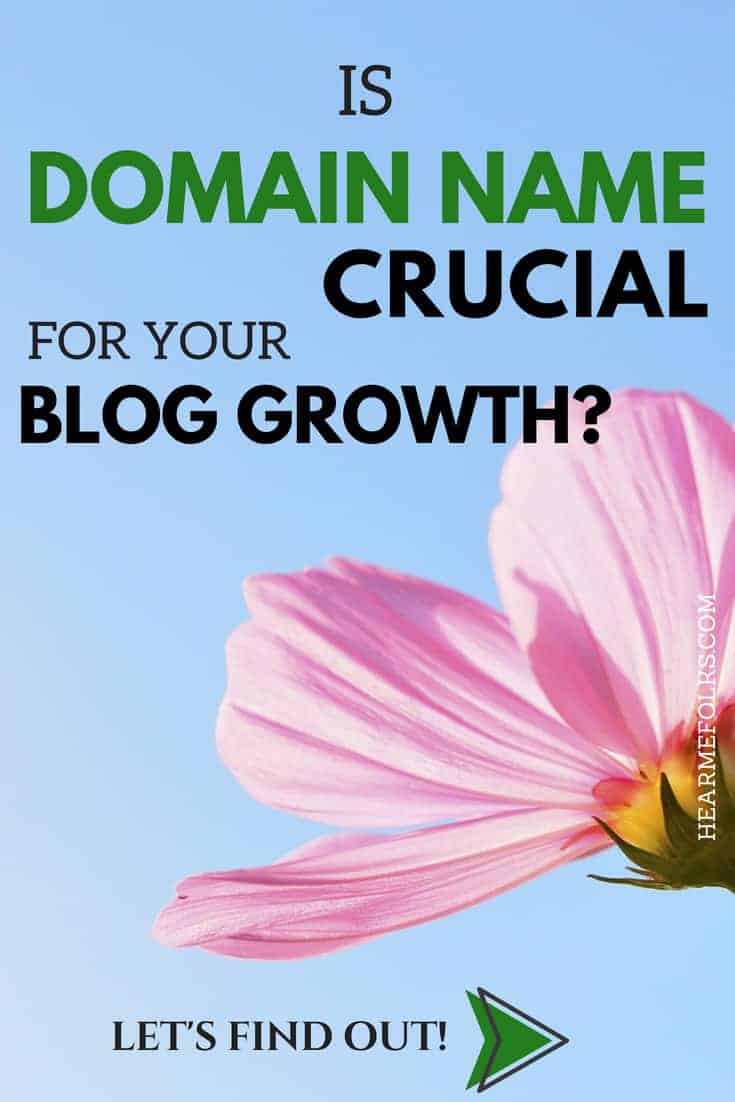 The first thing that your domain name will tell Google is what geographical area your website is targeting. For example, if you are using a .com name it is more likely that your site will be in the USA whereas a .co.in the domain would be located in India.
The second thing a domain name can tell Google is how relevant your blog is to your subject area. It is important to remember that if you have a domain name that is not relevant to what your blog is about or your extension is not exactly what it should be then Google gathers enough information about your website to identify it correctly.
So, your domain is crucial for Google and your audience.
At the end of the day, although Google gives you online exposure, it's never going to buy anything from you ever. Your target audiences are critical. They can either make it or break it! So, winning their confidence depends purely on your abilities and efforts.
If they like your site, your sales sky-rocket, and your blog name goes viral. But to market your blog, you need to name it.
Brand Names are extremely important to many people when it comes to sales.
Do you know the power of 'word of mouth marketing'? Short is sweet when it comes to word of mouth topics. Why? Because word of mouth is lazy. To get people to talk about your stuff, don't ask them to expect them to remember long names and don't make them explain something complicated.
Instead, give them something memorable — something they can think of easily. Your readers can help spread your domain name both online and offline with the power of word of mouth.
Finally, I bring before you, the pros and cons of having a domain name for your blog.
Pros:
Your readers can easily remember your site.
It makes your blog look professional.
Help with the optimization of your website.
Boosts your confidence.
Displays authenticity and hence wins audience trust.
It helps build online exposure.
If your work gets a positive response then it turns your audience into followers.
At a minimal cost, all these assets can turn your blog name into a brand name.
Cons:
It doesn't come for free. You can build your name but only if you have one.
You need to renew your Domain name registration without fail if you wish to retain your blog.
You need to submit your contact information to the domain registrar, this information is stored in the database and is available to the public for access.
If you wish to maintain privacy, you need to pay extra.
When compared to the assets your blog name offers, the cons can be nullified with a little cash. Money makes many things, then why can't it buy a name for your blog. Finally, Naming is crucial, it gives you the power to build and rule the blogosphere and you know what miracles power does if pointed in the right direction.
Remember, Domain Name and web-hosting selection is very crucial for blogging! Hence, proceed with caution when choosing a proper domain name for your blog growth. Now that, you have known about the structure and importance, It's equally important to know about how and where to choose and register a domain name for your blog.
If you have come up with a niche and ready to get started, you can check below to see if your domain name is available:
➡
Learn to Start a Profitable Blog In 15 Minutes or Less!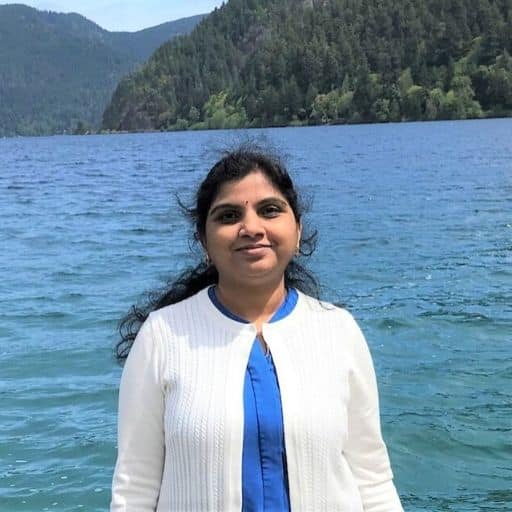 Howdy Folks, thanks for stopping by my blog.
I'm Swati, a proud mom, dedicated side hustler, full-time blogger, and a recognized millennial work-at-home expert. My expertise has been featured on esteemed platforms such as Forbes, CEO Blog Nation, Referral Rock, Vital Dollar, Databox blog, and many more. I have embarked on this incredible journey to share my firsthand experiences in the world of online income generation and to assist all of you in earning money from the comfort of your homes.
Join me in my mission to revolutionize the way we make money and achieve financial freedom. Trust me, it's not as challenging as it may seem!
Together, let's explore the boundless opportunities and pave our paths towards a prosperous future.