Google ad sizes are available in a wide range. Every Adsense ad formats comes in a range of different shapes and sizes. It is very important to understand the difference between each of these ads.
Keeping aside the new auto ads, Adsense allows the placement of just 3 text/image ads, 3 link units and 2 search boxes on a whole for each page. This makes it tougher to choose the best performing google ad sizes that satisfy one's goals and requirements.
Look out for the latest update on Adsense Auto ads, further down the post…
What's special about this post?
Adsense guide to Ad sizes lets you see different Google ad sizes at once, highlighting the top performing ad sizes, which helps you to narrow down the option.Then you might be wondering, what's the necessity of this post. Allow me to explain!
What Google doesn't educate is about those ad sizes which you should stay away from!
This post intends to bring to light an easier and clever approach to choosing the best performing Adsense ad sizes saving you time .
Without any further ado let's get into the topic of concern.
Google Ad Sizes that Multiply Your Adsense Earnings!
As discussed earlier, Google Adsense Ad Formats are available as:
Auto Ads
Text ads
Image/Display Ads
Link Units
Responsive Ads
UPDATE 2018:
As on Feb 2018, Google Adsense launched Auto ads, which is a break-through in recent times. These new Auto ads are super easy to use and seem to have a positive impact on Adsense publishers.
If you're an approved Google Adsense partner, than as per Adsense press release Google uses Artificial Intelligence to automatically detect and place ads in highly optimised locations thereby increasing your Adsense revenue. This helps you save a lot fo research time.
Besides that, Google automatically detects any available ad space and automatically place new ads, potentially increasing your revenue.
Finally, they are super easy to install. You can easily turn them on and off, with just a click. Simply place the ad code on one of your pages and, let Google take care of the rest!
There are primarily 3 types of Auto Ads
Text & Display Ads – nothing but Banner ads
In-article Ads – native ads that fit seamlessly in the articles.
In-feed Ads – native ads that flow naturally in between a list of articles or products offering amazing user experience
Of the all these types of ads, In-article ads perform great in terms of revenue generation and also offer enhanced reading experience.
If you prefer to not to choose Auto Ads…
…proceed to read on how to optimize your ad revenue.
There are now about 16 different types of text ads, 14 image ads, 6 link unit ads and 5 responsive ads. This list doesn't include the yet to launch expanded text ads.
Here's a table which accommodates the multiple Google ad sizes available so far for each of these Adsense ad formats in 2016.
Doesn't this list look enormous 😯 making it tough to choose the best performing ad sizes for your website.
As you can see, Google offers six different kinds of rectangular ads:
Large Rectangle (336 x 280)

Medium Rectangle (300 x 250)

Small Rectangle (180 x 150)

Two different kinds of Squares (250 x 250) & (200 x 200)

Button (125 x 125)
In fact all these sizes, work well depending on the placement. In case, if you're wondering which size would be best for the position you got in mind, I would highly recommend you to go for the large rectangle (336 x 280). Second best is the Medium Rectangle (300 x 250).
This is not a fancy guess, but is based upon several inferences drawn by experts in the advertising field.
The OTHER best performing google ad sizes are the Large skyscraper (300 x 600), Wide skyscraper (160 x 600) & Leaderboard (728 x 90).
Depending on the availability of space, you can choose one/two among these three ad sizes for higher click-through rate and revenue share.
The best part of these preferred banner sizes is that you can choose to show both text and image ads in a particular ad unit to make the best out of both.
In case if you prefer responsive ad units, then depending on the width of the user's screen, different ad sizes are served. So the size isn't fixed and varies based on the space available on the viewer's device.
Luckily, Google's technology serves the best performing ad units which are likely to make more money.
When it comes to link units, depending on placement and availability of space you can choose any of the available sizes.
The best performing Google Ad Sizes are tabulated below:

Why you should choose the above Google ad sizes?
It simple, these ad sizes get more clicks!
Studies have shown that these are the sizes that consistently have the best results.
Another version is that:
Credits: I was constantly experimenting with various google ad size for my blog, until I came upon this powerful resource by Digital Inspiration!
To crumble the list even further and make the best of the choice:
Hot Tip: Try to incorporate the larger ad units with their smaller counterparts where-ever possible.
For example: Try to replace Half Page Ad/Large skyscraper (300 x 600) with Wide skyscraper (160 x 600) if possible. Large Rectangle with Medium Rectangle and so on.
To justify the title, I recommend you to stay away from the rest other than the sizes mentioned above to save time and effort.However, the choice is up to you.
Multiply your Adsense earnings with the proper selection of Ad blocks.
Hope this post serves my intention and provides the necessary stuff for you to choose the right Google ad sizes for your blog.
Do you agree with me? Is it worth staying away from these ad units? What is your experience with New Auto Ads? Share your thoughts.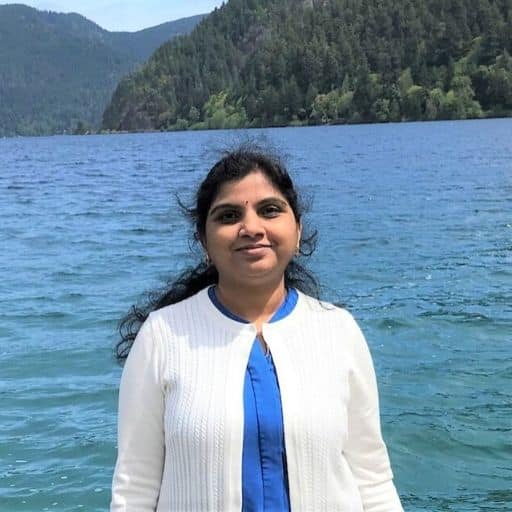 Howdy Folks, thanks for stopping by my blog.
I'm Swati, a proud mom, dedicated side hustler, full-time blogger, and a recognized millennial work-at-home expert. My expertise has been featured on esteemed platforms such as Forbes, CEO Blog Nation, Referral Rock, Vital Dollar, Databox blog, and many more. I have embarked on this incredible journey to share my firsthand experiences in the world of online income generation and to assist all of you in earning money from the comfort of your homes.
Join me in my mission to revolutionize the way we make money and achieve financial freedom. Trust me, it's not as challenging as it may seem!
Together, let's explore the boundless opportunities and pave our paths towards a prosperous future.