StepBet Review 2023 introduces you to an app that pushes users to achieve their fitness goals for money.
You already make hundreds of steps a day, so why not get paid for it? That said, without competing with anyone, you might not clock a lot of steps. Luckily, here is an app to help you reach your goal, via gamified exercises.
To make money with StepBet, you just need to create new step goals and reach your fitness goals. The app is among the leading platforms that support living a healthy lifestyle.
In this post, we shall be looking at users' experiences with StepBet, how to track your steps, and how much money you can make with the app.
Looking for motivation to exercise? Here is what StepBet has in store for you:
What Is StepBet?
StepBet is a fitness game designed by WayBetter to encourage physical activity by having players commit to achieving their individualized step targets weekly. Launched in 2015, the fitness app is available on Android and Apple App stores.
Participants on StepBet place bets on themselves and have the opportunity to win money by successfully reaching their step goals. The game offers monetary incentives, a sense of accountability, and a supportive community to assist individuals in cultivating a more active way of life.
StepBet Overview
| CRITERIA | FEATURES |
| --- | --- |
| Year Established | 2015 |
| Purpose | Fitness app that pays for step games |
| Available Countries | US & Canada |
| Applicable | Age Rating 18+ |
| Subscription Plans | Free to join, $59.99/year optional membership |
| Average Earnings | $5 per game |
| Cuts & Commissions | 15% of Total Earnings |
| Payment Method | PayPal |
| Bonus Program | Referral program under development |
| Google Play | 4.5 Star Rating for 7.91K reviews, 1M+ Downloads, Rated for 3+ |
| App Store | Rated 4.8 out of 5, 17.3K Ratings |
| Ratings & Accreditations | Not Accredited by BBB, Not Rated on Trustpilot |
| Final Verdict | The app is safe and totally legit |
How Does StepBet Work?
You'll receive a customized weekly step target based on your activity history and profile. Next, commit by placing a bet to attain this goal through a game, which is typically 6 weeks long.
To earn cash rewards, participate in the game and aim to meet your target each week. If you make it to the end, your share of the prize pool includes your initial bet and additional winnings.
Ready to make the most money using StepBet? This is how the app works in five simple steps
Step 1: Registration and App Download
Registering for StepBet is effortless and available at no fee on both iPhone and Google Play stores. Download the app and link your preferred activity tracker, such as Garmin Trackers, Google Fitbit, or iPhone Apple Watch via Apple Health.
Step 2: Setting Your Step Goal
StepBet calculates your weekly step goal based on your activity history and age. The goals are set weekly, making it easy to monitor daily targets. They fall into three categories:
Active Days.
Power Days (higher step counts)
Free Days (optional rest).
Step 3: Joining a Game and Placing a Bet
Select your step source to personalize goals using historical data. Next, place a bet to enter the game- usually a USD 40 bet.
Then strive for weekly step targets on Active and Power days. Note that failure removes you from a game while success qualifies you for winnings.
Step 4: Contributing to Game Dynamics
Games involves players contributing to a shared pot. Winners receive a portion of the pot at the game's end. Games usually run around 6 weeks, but variations exist.
Step 5: Earnings and Payouts
Achieving goals ensures you do not lose money. If everyone wins, StepBet foregoes their cut to ensure all users get their bets back.
After a game concludes, your earnings (points) are placed into your account. These Points can be used to cover upcoming games or you can opt for a PayPal payout of any unused Points whenever you prefer.
Payouts are accessible within 48 hours of being requested. You won't be able to have your winnings returned to a credit card. Points expire after a span of 12 months of inactivity.
Is StepBet Free? Stepbet Membership Cost & Features
StepBet is not entirely free; while there are no costs associated with joining StepBet, the app's structure includes monetary bets as a powerful motivator.
The standard bet amount is typically between $10 and $40, and generally, there are no free games available.
Further, for avid exercisers the StepBet Membership is a premium offering that provides various benefits to its subscribers, enhancing their experience within the StepBet ecosystem.
For example, premium members gain access to Member-only games where the entire pot is split among winners, without any deduction by StepBet.
Additionally, members can engage in up to 3 games at a time, personalize their profile page, and participate in special games with unique features. Such features include extra Free days, lower bets, and prizes like branded T-shirts.
Is StepBet Legit?
Yes, StepBet is a legit app for individuals who want to engage in fitness challenges and games related to step counts. It has over a million downloads on Google Play and mostly positive reviews (4.8 out of 5, from 17.3K+ ratings) on the App Store.
However, neither the StepBet App nor the WayBetter website is rated on Trustpilot or the Better Business Bureau. In review forums on Reddit and Quora though, many users find the app valuable and effective in motivating them to stay active and achieve their fitness goals.
Is StepBet Trustworthy and Safe? WayBetter's Privacy Policy outlines how the platform operates and emphasizes its commitment to protecting user information and preventing cheating. The safety information establishes StepBet's commitment to fair play, privacy protection, and providing a secure environment.
StepBet Reviews
There are various StepBet online reviews offering insights from users who have experienced the app. Different users have different perspectives, opinions, and experiences as follows:
StepBet Reviews On Quora
Most Quora reviews suggest that StepBet is a legitimate app that allows users to bet on achieving step goals for potential rewards.
Among the positive mentions is that StepBet introduces an element of gamification by allowing users to place bets on their own step goals. Users like the fact that you can also set a step target, join the game, and share in the prize pool.
That said, some users argue that while StepBet offers a creative way to encourage physical activity and reach fitness goals, the monetary rewards might not be substantial. About the concern, others insist that the app's primary focus is fostering a sense of accomplishment and commitment to healthy habits.
StepBet Review On Reddit
StepBet is considered legitimate according to most Reddit reviews. Users generally find StepBet motivating, with mixed experiences about its financial returns. Some users emphasize the motivation to stay active and avoid losing, while others highlight the diminished motivation once the challenge ends.
Negative StepBet Reddit Reviews report the app's message board feature is unnecessary and criticize the StepBet cut. There are also concerns about people dropping out without consequences due to medical withdrawals.
Users suggest that the app design has issues and request more flexibility in setting step goals.
Basically, though, the concept of using financial incentives to promote physical activity is viewed positively, with users enjoying the accountability and social motivation.
StepBet Reviews On AppStore
StepBet app has received a high rating of 4.8 out of 5 on App Store, indicating positive user experiences. One user mentions that using the app has helped them consistently meet their daily step goals, with the added benefit of using their Apple Health data to personalize their targets.
A user review highlights how the app's encouragement has transformed their physical abilities, making it easier for them to complete challenging hikes and experience positive changes in overall health.
There is also some constructive feedback; a user appreciates the app's functionality and integration with fitness trackers but with some reservations.
In particular, they express concern about an email promoting the idea of "earning" food through physical activity, which they feel could be triggering for those with disordered eating habits.
Another user review raises concerns about the lack of flexibility regarding refunds for missed games due to unforeseen circumstances. Lastly, customer service's response is criticized, emphasizing the need for better communication and understanding of individual circumstances.
StepBet App Review On Google Play Store
Google Play Store reviews present a range of experiences with the StepBet app. Technical issues and unresponsive support, resulting in the loss of a challenge due to a sync problem have been reported.
Some reviews criticize the unfavorable risk-reward balance, where the app's cut seemed disproportional to the small winnings.
Conversely, another user highlighted the app's motivational aspect for staying active but desired greater control over goal-setting, suggesting multiple goal options for users. A negative reviewer expresses disappointment due to poor support after a syncing glitch resulted in disqualification.
StepBet Pros & Cons
| Pros Of StepBet | Cons Of StepBet |
| --- | --- |
| Personalized step goals based on activity data. | The StepBet's cut from the pot (potentially up to 25%) affects potential earnings. |
| Motivational factor to encourage regular exercise. | Some users find the app design to have issues or quirks. |
| Engaging in social aspects and interacting with experienced referees and coaches. | Certain messages or emails could potentially trigger unhealthy mindsets about food and exercise. |
| Opportunity to make a profit or get back your bet. | Limited flexibility for refunds if plans change after joining a game. |
| Social accountability and a sense of commitment to complete goals. | The bet money winnings may not be substantial. |
| You don't lose money following a health issue. | |
| Availability of different types of games. | |
StepBet Average Payout
StepBet users report various levels of payouts, ranging from around $2 to $20 or more per game, depending on the specific challenge, the number of participants, and individual performance. On average, the payout is around $5.
Your winnings are credited as points into your account. You can request a PayPal payout or use the money in-app for new bets.
Note, that points cannot be refunded to credit cards, mailed check cashouts (U.S.) incur a $5 fee, and points expire after a year of inactivity.
Apps Like StepBet
There are various alternative apps to StepBet that offer unique approaches to incentivize physical activity and healthier lifestyles.
The following three apps are comparable to StepBet and go beyond traditional exercise routines, providing creative ways to stay motivated and reap cash benefits for your healthy choices.
1. Sweatcoin App
The Sweatcoin App converts users' steps into "sweatcoins," which can be used to purchase items and experiences. It tracks physical activity and rewards users for staying active, offering a marketplace for spending sweatcoins on partner brand products.
Users can also exchange sweatcoins with friends and family, or donate to charities. In comparison to StepBet, both apps aim to motivate physical activity.
Related Post: Sweatcoin Hacks that Work
2. HealthyWage
HealthyWage is a weight-loss program that motivates individuals to achieve their weight-loss goals. By leveraging cash prizes' psychological impact, the app enhances the likelihood of successful weight loss, combating procrastination, and encouraging perseverance.
HealthyWage offers weight loss programs for both corporate and consumer contexts, collaborating with companies, public employers, and smaller organizations. Comparable to StepBet, HealthyWage employs psychological principles and financial incentives to promote healthier behavior.
The app gets a 4.05 rating on Sitejabber from 123 reviews, an indicator of a legitimate platform. It pays via PayPal and checks.
Further Reading: Weightloss Apps that Pay
3. Evidation App
Evidation is an app and community that rewards users for engaging in healthy actions and contributing to health research. It offers points for activities like steps, sleep, and health surveys.
The program aims to leverage everyday health data to empower individuals in managing their health and uses user-generated data for scientific insights.
10,000 points get you $10 which can be redeemed for cash or donated to charities. the best part about Evidation is that it comes with research opportunities for paid medical studies.
Register to Earn with Evidation
Is StepBet Membership Worth It? [Final Thoughts]
StepBet Membership offers several compelling benefits that could make it worth considering, depending on your fitness goals and preferences. Whether StepBet Membership is worth it depends on your investment in your fitness journey, your enthusiasm for special game features, and your willingness to engage in multiple concurrent games.
For the financial part, the membership fee of $59.99 per year, or 4.99 a month, can be worth it. Specifically, I recommend joining several games at a go. With a $5 average payout per game, you can make $3.33 per month per game which amounts to $10 per month for the allowable 3 games. That's around $5 free monthly for staying fit!
Most importantly, with paid membership, you gain access to exclusive and lucrative games where the pot is distributed entirely among winners, without any deductions. This potentially means higher earnings compared to non-member games. So yes, it's worth paying the membership fee.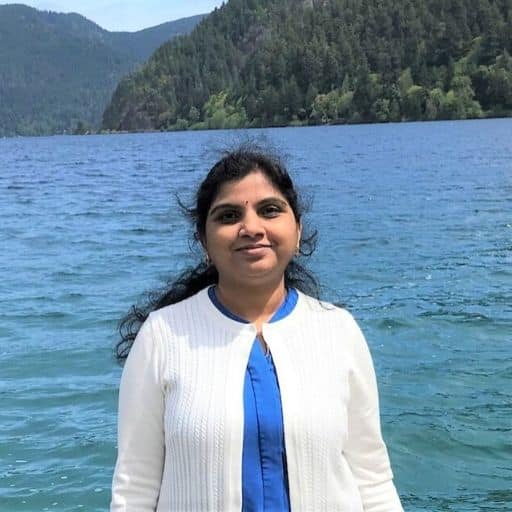 Howdy Folks, thanks for stopping by my blog.
I'm Swati, a proud mom, dedicated side hustler, full-time blogger, and a recognized millennial work-at-home expert. My expertise has been featured on esteemed platforms such as Forbes, CEO Blog Nation, Referral Rock, Vital Dollar, Databox blog, and many more. I have embarked on this incredible journey to share my firsthand experiences in the world of online income generation and to assist all of you in earning money from the comfort of your homes.
Join me in my mission to revolutionize the way we make money and achieve financial freedom. Trust me, it's not as challenging as it may seem!
Together, let's explore the boundless opportunities and pave our paths towards a prosperous future.