For a game app that offers a way to earn money easily, here is a comprehensive Cashyy review 2023.
Moreso, if you love making money online via mobile device games, this review will tell you how Cashyy works and the range of games on the platform. Notably, though you can only earn a little money from playing games with Cashyy.
That said, the app is worth using when hoping to earn from a hobby you already enjoy for free. In this post, you'll find Cashhy reviews from users and its withdrawal options.
I have also included some alternatives to Cashyy to help you maximize income from apps that pay you for playing games.
Let's get started with how Cashyy App works, starting with an overview of the platform:
What Is Cashyy?
Cashyy – Play and Win Money is a free app developed and owned by justDice, a German company based in Hamburg. The app allows you to play games, complete missions, and earn coins that can be swapped for gift vouchers or sent directly to your PayPal wallet.
Typical gift cards on offer include vouchers from companies like Amazon, Google Play, Play Station, and Zalando.
The app now has over 5m+ downloads and is in the race to compete with GPT apps like MistPlay and InboxDollars.
Cashyy Features Overview
| CRITERIA | FEATURES |
| --- | --- |
| Year Established | 29th October, 2020 |
| Purpose | Play Games, Complete Missions, and Earn Money |
| Available Countries | Worldwide |
| Applicable | Content Rating Teen (13 Years and Older) |
| Subscription Plans | Free to join |
| Average Earnings | Depends on the Game or Missions |
| Cuts & Commissions | 15% of Total Earnings |
| Payment Method | PayPal & Gift Cards |
| Bonus Program | Sign Up Bonus of 250 coins, Plus 25% Referral Earnings |
| Google Play | 4.3 Star Rating for 170K reviews, 5M+ Downloads, Rated Teen |
| App Store | Not Available |
| Ratings & Accreditations | Not Accredited by BBB, Not Rated on Trustpilot |
| Final Verdict | The App is Safe and Totally Legit |
How Does Cashyy Work?
Cashyy is pretty straightforward to use, and most reviews on Google Play credit it for being a fun and worthwhile app to earn some extra money. To earn, download the Cashyy App, register, allow the proper permissions, and engage in the prescribed activities.
Below is a peek at how Cashyy works:
Step 1: Create Your Profile
Cashyy is a free application available on the Google Play Store. It requires around 41MB of phone space and promises a hassle-free experience with no advertisements, deposit requirements, or in-app purchases.
Begin by downloading the application and signing up through Gmail or Facebook. You'll then complete a brief survey about your gender and age to set up your Cashyy profile.
Note, you will earn 1,800 Cashyy coins as a start-up bonus.
Step 2: Grant App Tracking Permission
Allow Cashyy to track your usage in your device settings. The app requires this to monitor the time you spend playing sponsored games to reward you accordingly. Basically, Cashy tracks your gameplay and rewards you based on the activity.
Step 3: Download Games and Complete Missions
Whether you are playing new games or familiar ones, Cashyy allows you to earn Cashyy coins that can be later converted into real money. The number of coins you earn per minute varies, but it's a reliable way to win money while having fun.
To play, browse the list of available games in the app, download them, and then undertake specific missions associated with each game. The missions vary; Cashyy explains the mission details and the corresponding coin rewards. Completing missions, like playing a game for a specified time, earns you coins.
Step 4: Redeem Your Coins
Once you have successfully completed missions, the earned coins are added to your account balance. You can redeem your coins for rewards, with the Cashyy minimum payment threshold starting at 2,000 coins ($0.20).
The value of Cashyy coins slightly increases for larger PayPal cash rewards. Note that Cashyy is not a get-rich-quick scheme, but with a wide range of games to play, you will be able to earn consistently.
Step 5: Use Cashyy's Referral Program to Invite Your Friends
Another way to make money on Cashyy is through their referral plan which lets players get rewards by inviting others to join the platform. First off, the sign-up bonus for using a referral link is 250 coins ($0.025).
The refer-a-friend program works by inviting friends to use Cashyy, and you can earn 250 coins plus 25% of all the coins they earn.
Though I cannot confirm the varsity of Cashyy app promo codes, I have come across offers of 4,000 coins for joining the platform.
Once you have set up your personal Cashyy account, you have the opportunity to distribute your Cashyy referral link among friends and family members, allowing you to earn 25% for each referral that is successful.
You can promote your promo link through private messages, social media, and platforms like Invitation and Referral.
Note: The only required action to secure referral rewards is to download the app; you don't need to be an existing Cashyy customer to participate, and there are no fees to join the referral program. Also, the program is valid worldwide.
Related Reading: How To Get Sign-Up Bonus
How Much Does Cashyy Pay? How to Get Paid with Cashyy?
Your earnings on Cashyy are based on completing missions and accumulating coins. For example, a playtime of around 5 minutes gets you 250 points ($0.025). As such, to make $1 you need to clock 200 minutes (2hr 20min) of game time.
The time to reach a substantial payout might vary from person to person, and like any app that pays, results may also differ from country to country. In addition, different games pay varying amounts, meaning you can get $1 or more for 1 hour of playtime.
The app provides 2 options for users to choose how they want to receive their rewards; PayPal or Gift card. Some of its notable gifts include free Steam codes for games, Xbox gift vouchers, Nintendo cards, and Walmart coupons.
Cashyy Pros and Cons
| Pros Of Cashyy | Cons Of Cashyy |
| --- | --- |
| Free games app without ads or in-app purchases. | Low earning potential: Earnings from Cashyy are relatively low. |
| Easy interface with real payouts. | Inadequate customer support: Several users have reported difficulties in reaching out to Cashyy's customer support for assistance with issues such as verification problems or payment delays. |
| Offers various ways to collect rewards, including PayPal transfers and multiple gift card options. | Challenges in redeeming rewards. |
| Referral program to earn extra bonuses by inviting friends. | Inadequate app info. |
| A variety of game types are available to suit different preferences. | |
What Games are On Cashyy App?
Cashyy App features an offer wall with loads of games that are free to install and play. The catalog is also renewed periodically to ensure new mobile games are available for adventurous players.
To let you earn cash and gift cards, Cashyy offers you Strategy, Arcade, Puzzle, Casual games, and much more. Such games include Taid Shadow, Royal Match, and Dig Out.
Is Cashyy Legit?
Yes, Cashyy app is a legit app that pays users for their time spent playing games. However, the legitimacy of Cashyy appears to be questionable based on the mixed user reviews.
While the app claims to offer free money through playing games and completing missions, several users have expressed concerns about difficulties in cashing out, customer support responsiveness, and changes in point earnings.
Is Cashyy Safe and Trustworthy?
The app is safe for users though it doesn't offer much in terms of compensation for using or popularizing it. Nevertheless, Cashyy has implemented measures to prioritize data safety, user privacy, and transparency.
It commits to not sharing user data with third parties and its encryption of data in transit are positive indication of efforts to protect user information. Also, the ability to request data deletion provides users with a level of control over the personal information stored within the app.
Cashyy Reviews
Cashyy presents an enticing opportunity to earn while having fun with the app's popularity growing in 2023. However, as with any app that claims to turn gaming into earnings, it's essential to dive beneath the surface. Some users in various platforms have reviewed the Cashyy App as below:
Cashy Reviews (Trustpilot Positive)
There are no specific Trustpilot reviews available for the Cashyy app itself, but there are reviews for JustDice, the company that owns Cashyy. Trustpilot's JustDice reviews seem to reflect a single sentiment about the company's payment processing speed and satisfaction with the service.
The reviewer expresses pride in the fact that payments are processed faster than 24 hours, indicating efficient and prompt payment processing by the company.
Cashyy Reviews (Google Play)
On Google Play, there is overall satisfaction with the company's services and the fun experience of playing games to earn money. Over 170k reviews from users have seen the app get a 4.3-star rating.
Favorable mentions include quick payments (1 – 2 days), interesting games, and app legitimacy. On the downside, users find it difficult to hit "high" PayPal cashouts, ads in downloaded games, and glitches during navigation.
Cashyy Reviews (Reddit Negative)
Several Redditors have shared their experiences and concerns regarding the Cashyy app, highlighting various issues and uncertainties. There are instances of confusion, concerns about fees, verification challenges, and questions about the app's legitimacy.
These negative reviews on Reddit highlight aspects of the Cashyy app that have raised questions or caused issues for some users.
A user mentioned successfully earning rewards after playing games but expressed confusion about a transaction fee required for withdrawal.
Similarly, another review inquired about the legitimacy of the app and asked if anyone had successfully cashed out. Some reviewers mentioned issues with verification and difficulty in getting assistance, indicating a potential customer support concern.
Apps Like Cashyy
Looking for more platforms that let you earn money on the side? Luck is on your side since there are many apps that reward users with cash or virtual coins for casual gaming. Such Cashyy alternatives include:
Cash Alarm
Cash Alarm is a free mobile app with opportunities to make real money, and virtual cards, for playing mobile games. Similar to Cashyy, Cash Alarm lets users download and play a variety of games and earn rewards for every second they spend playing third-party games.
Cash Alarm is comparable to Cashyy in that it offers a way to earn rewards through gaming, but it distinguishes itself by emphasizing the instant reward potential, a variety of available payout options, and a wider selection of game genres.
Download Cash Alarm Today
Mistplay
Mistplay is a popular loyalty app designed for mobile gamers to earn gift cards. Comparable to Cashyy, Mistplay rewards users for exploring and playing new and existing mobile games.
The more you progress within the app, the more virtual units you earn, which can be redeemed for gift cards to various brands like Uber and Spotify. It pays via virtual points that are exchanged at the rate of $1 for 300 points.
Mistplay is highly rated on Trustpilot with 3.8 stars from 853 reviews.
Find My Mistplay Experience Here
Coin Pop
This is yet another mobile app that pays for playing games. It app offers a huge offer wall with the number of coins you accumulate per minute of playing adding up fast.
The coins can be exchanged for various gift cards, including Amazon, BestBuy, Google Play Store, PlayStation, Starbucks, H&M, Airbnb, and Zalando.
Coin Pop also pays via PayPal and Google Pay.
Is Cashyy a Scam?
Cashyy is not a scam. The app's adherence to the legal basis for data processing, including user consent and legitimate interests, suggests a structured and responsible approach to handling user data.
To determine the safety and legitimacy of the Cashyy app, factors beyond data practices are important. Such factors include user reviews, app ratings, the reputation of the developer, and any potential red flags. To this end, though the app's pay rate is low, conclusive indications are that Cashyy is a legit app.
Is Cahyy App Worth It? [Final Thoughts]
Cashyy is an Android app that lets you earn extra cash by playing mobile games and accumulating cashyy coins. You can then convert these coins for real cash via your PayPal account.
Similar to apps like Cashyy, it offers a legitimate way to earn extra cash while enjoying the games you want to play.
The app is exclusive to Android users with a rating of 4.3 stars from over 170k reviews and 5m+ downloads on Google Play. The significant download count underscores its popularity within the gaming community.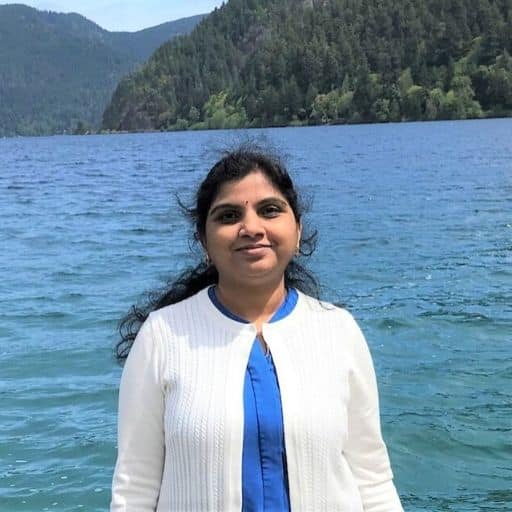 Howdy Folks, thanks for stopping by my blog.
I'm Swati, a proud mom, dedicated side hustler, full-time blogger, and a recognized millennial work-at-home expert. My expertise has been featured on esteemed platforms such as Forbes, CEO Blog Nation, Referral Rock, Vital Dollar, Databox blog, and many more. I have embarked on this incredible journey to share my firsthand experiences in the world of online income generation and to assist all of you in earning money from the comfort of your homes.
Join me in my mission to revolutionize the way we make money and achieve financial freedom. Trust me, it's not as challenging as it may seem!
Together, let's explore the boundless opportunities and pave our paths towards a prosperous future.