With a mobile device at hand, this Gamehag review is just what you need to make real money by playing video games online in 2023. With both a mobile app and browser version, Gamehag tops GPT sites for paid games.
While the earning potential may not rival gigs like online transcription, Gamehag runs giveaways that are worthwhile for avid gamers.
The fact that Gamehag is a legit Android and iOS product, makes it a fun way to earn rewards during your free time. I also love its many earning features including article writing and referrals.
Simply put, if you like playing games, Gamehag is one of the best ways to benefit from your gaming skills and knowledge.
So, how does the site work and how do you get paid for playing different games on Gamehag? Let's find out:
What Is Gamehag?
Gamehag is a Get-Paid-To (GPT) platform designed for a vast community of gamers, providing convenient access to Free-To-Play games and rewards. The platform pays users for playing video games and completing a quest or leveling up.
Gamehag is a rewards platform owned by Monetico SP. Z O.O., a Polish-owned company. The domain was created in 2016 with the company being headquartered in Wroclaw, Dolnośląskie Poland.
Games will be happy to know that the site is active on Discord server forums and it offers free steam games as rewards.
Gamehag Features Overview
| CRITERIA | FEATURES |
| --- | --- |
| Year Established | 2016 |
| Purpose | Rewards for playing games |
| Available Countries | Global |
| Applicable | 18+ years old |
| Subscription Plans | None |
| Average Earnings | Based on game or task |
| Cuts & Commissions | None |
| Payment Method | Visa Prepaid, PayPal Cash,Prepaid Mastercard, and other rewards. |
| Bonus Program | 250 Soul Gems for 10 referrals |
| Minimum Payout | $0.05 |
| Google Play | 4.2 stars, 75.3 reviews |
| App Store | 4.4 stars, 590 reviews – 1M+ Downloads |
| Ratings & Accreditations | TrustPilot rating of 4.3/5, 9,367 Reviews Not Accredited on BBB |
| Final Verdict | Gamehag is legit & trustworthy. |
How Does Gamehag Work?
Gamehag offers a diverse array of ways to earn Soul Gems, from playing games and surveys to writing articles, watching ads, making purchases, and engaging with the community. You can earn rewards while doing what you enjoy on the platform.
Unlike mobile-only gaming reward apps, Gamehag is also compatible with browsers, allowing you to earn money for free to use games on your laptop or desktop.
To download and play the Gamehag app on your mobile phone, simply search for "Gamehag download" on the Google Play Store for Android devices or the App Store for iOS devices.
Here is how Gamehag works and how to collect Soul Gems in 13 simple steps:
Step 1: Register and Activate your account
Begin by creating an account on Gamehag. You can use your Facebook account to sign up. Alternatively, you can use your Google account credentials or your account on Steam Wallet to sign up quickly.
Here is how to activate your Gamehag Account:
Begin by accessing the email address you provided during registration.
If you haven't received an email, you can either click on the "Resend link" option highlighted in red on the Gamehag website or navigate to the "More" tab and choose "Activate account."
In the received email, locate and click on the "Confirm" button.
Step 2: Tasks
Gamehag revolves around games, so you are encouraged to download new and fascinating games. You enjoy your time playing and earn Soul Gems (SG).
Step 3: Offer Walls
Explore the Offers Wall where a plethora of mobile offers, including games, are available. Completing these offers will reward you with bonus Soul Gems.
Step 4: Surveys
Yes, you can earn survey money from offers that show up in your account. Note, the surveys you partake in have to do with games, gaming experience, and the gaming interface, helping you accumulate Soul Gems.
Step 5: Take Offers
Before making planned purchases, check out Gamehag's offers. Utilizing the Cashback option, you can make your gaming and other purchases and receive recompensate Soul Gems as a reward.
Step 6: TV Zone
Engage with the TV Zone feature, which involves watching ads, another way to earn on gems on Gamehag. By simply watching ads, you can collect 20 Soul Gems or more effortlessly.
Step 7: Create Articles
If you enjoy gaming experience or are knowledgeable about technological advancements, consider writing articles for Gamehag. Share your insights with other users through well-crafted articles for different rewards like free chests.
Step 8: Rate Articles
For those not inclined to write articles, you can still contribute and benefit from the app's reward system. Simply, read and rate articles written by fellow users and earn Soul Gems for your assessment. In essence, this is another fun way to earn by reading gaming articles.
Step 9: Purchase
Soul Gems can also be acquired through purchase via bank transfer or using the K4G website. This option offers a way to bolster your SG balance. You can buy specific gems to help you earn troves of rewards when playing your favorite Gamehag games.
Step 10: Promo Codes
Keep an eye out for special promo codes provided by Gamehag. By entering Gamehag codes in your inventory, you will receive additional Soul Gems as a bonus.
Step 11: Invite Your Friends
Gaming is more enjoyable with friends. The core concept of Gamehag referral system is to encourage you to introduce Gamehag to your friends, and in return, you can earn Soul Gems for each active user you refer.
You can utilize your unique referral link for this purpose. The referral program is on a tier system with 10 friends getting your 250 Soul Gems and 30 new users making you 500 Soul Gems.
Step 12: Follow Gamehag on Social media
Apart from rewarding users to play online games, the app pays you to follow its social channels. You will not only stay updated on news and developments but also earn Soul Gems as rewards.
Also, take part in Gamehag contests that come with chances to win gems or specific games.
Step 13: Join Earnweb
Earnweb is a new website owned by Gamehag where you can complete tasks and earn Coins, which can then be withdrawn to your real wallet, such as PayPal. You can earn by taking surveys, playing games, signing up for a site, using apps, and benefiting from cashback offers.
What Kind Of Games Are On Gamehag?
Gamehag hosts various games each offering a unique experience and gameplay mechanics. The following are among the popular games where you can get experience points and gems by completing the required small tasks within gameplay:
Diamond City: Idle Tycoon
Diamond City is an addictive economic game that casts you as a diamond magnate. This is among the games you can play to sharpen your business skills.
For example, this strategy game requires timely investments in R&D to reach a certain level of development.
You expnad your empire as you invest in mines, enhance mining technology, and manage your wealth.
Cubes Empire Champions
This dynamic puzzle game challenges you to stack and combine different-shaped cubes to clear the board. As you move up the levels, the game gets more challenging. The gameplay involves solving various puzzles by destroying cubes.
Idle Lumber Empire
Idle Lumber Empire is a mobile factory simulator where you start a lumberjack business. Your goal is to develop your venture into a major and desirable service. You will expand your factory, take care of equipment, repair and improve it, and even focus on marketing to attract customers.
Other Gamehag Games
The catalog of Gamehag games is always getting new additions. As such, the amount of Soul Gems you can make is essentially infinite. So, if you really like gaming, get ready to accumulate credits on different types of games like:
Arcade: World of Tanks, Heavy Metal Machines, WarTune, War Thunder, World of Warships, and Skyforge.
Strategy: Eternal Fury, Mafia City, State of Survival, Dark Orbit Reloaded, Irok Sky, Lords Mobile, and Vast Wars.
Puzzle: Big Farm, Book of Ra, Rail Nation, Travian, Wizard 101, IMVU, and Cabals: Card Blitz.
RPG: Neverwinter, Life is Feudal, Star Trek Online, Evil Awakening, Royal Quest, and Big Bang Empire.
Is Gamehag Legit & Trusted?
Yes, Gamehag is a legitimate and trusted platform that pays its users. Gamers on Trustpilot rate the site at 4.3 stars from 9,300+ reviews. The site also gets excellent mentions on Quora and Reddit. Users confirm receiving rewards such as free games and other prizes, for completing tasks and playing games.
Further, the site's games variety and responsive customer support get lots of praise. All this suggests that Gamehag is indeed a legit and trustworthy platform. Also, the app takes measures to protect personal information against unauthorized access, loss, alteration, damage, or destruction.
Gamehag Rewards & Cashing Out
Gamehag reviews show that the app provides a range of rewards and a straightforward process for cashing out. It pays via gift cards, games, and virtual currency as rewards. Users also mention receiving coveted items like Steam CD keys, Robux, and Twitch cards.
You can also claim your reward from Gamehag for USD Visa Prepaid card, PayPal Cash, Uber Eats rewards, and Prepaid Mastercard.
Can I Earn Cash On Gamehag?
Yes, you can get cash on Gamehag by claiming your rewards via Visa, Mastercard, or PayPal options. For PayPal cash, my favorite option for getting online money, follow these steps:
Step 1: Open the notification you receive about the reward or access the PayPal rewards page directly.
Step 2: Copy and then open the link provided for the reward.
Step 3: Key in your name and the email address. Ensure the accuracy of the address, as an incorrect one will prevent you from receiving the prize. Press "Submit" and wait for approval.
Step 4: Keep an eye on your email inbox for a message that will notify you when your prize is ready. Click on "View Reward" within the email to collect your prize.
Step 5: Enter your PayPal account's email, to which you want to transfer the funds.
Step 6: You will receive information that your transfer is underway.
Step 7: Log in to your PayPal account and get your Gameplay earnings.
How Much Does Gamehag Pay?
Depending on the gift you are looking to get, the exchange rate varies. Case in point, 5299 Soul Gems can get you the activation key for the Assassin's Creed: Syndicate game while 4199 gems get you PayPal $5. On the other hand, writing an article pays you between 250 and 375 gems.
Gamehag does not provide cash payments. Instead, you accumulate Soul Gems, which are points, by completing tasks. The amount of Soul Gems you acquire is contingent upon the tasks you finish and the available offers.
For example, playing Star Conflict and making it through 4 quests gets you 150 gems. If you continue playing, you get more gems, including rewards for in-game challenges.
These Soul Gems can be exchanged for games, gift cards, and Steam funds. You can also redeem rewards for a VIP membership which allows you better rates for completing tasks.
Gamehag Pros & Cons
| | |
| --- | --- |
| Multiple ways to earn Soul Gems. | Complaints about slow rewards delivery, including instances where rewards were not delivered within a reasonable timeframe. |
| The platform rewards both PC and mobile users. | Concerns about the legitimacy of giveaways and the possibility of false key numbers being displayed. |
| Suitable for individuals who may not have traditional work opportunities. | Frustration with customer support, mentioning unhelpful responses, and the use of bot-generated replies. |
| An enjoyable alternative to surveys. | It's challenging to understand the earning process. |
| Chances to win gaming items like activation keys and premium games | Instances of excessive ads during gameplay. |
| Offers a diverse range of rewards including PayPal and Visa cash. | |
Gamehag Reviews
Reddit reviews on different threads present a range of opinions about Gamehag's legitimacy, rewards, overall experience, and trustworthiness. However, the most common feeling is that Gamehag is a legit and popular platform for online gamers.
Here is a closer look at specific Gamehag reviews across different forums:
Gamehag Reviews On Trustpilot
The overall sentiment from TrustPilot reviews suggests that Gamehag is generally well-regarded and trusted by users as a legitimate platform to earn rewards through tasks, games, and surveys.
While there are occasional issues mentioned, such as delays in receiving rewards or the rejection of tasks, the majority of users seem to have positive experiences with the platform's rewards and offerings.
Gamehag Reviews (Positive & Negative On Reddit)
Some Redditors confirm it's a legit site, and others have had positive experiences with earning rewards and completing tasks. The site gets positive mentions for offering hundreds of keys at a go and listing many competitive games for rewards.
On the downside, some users express skepticism about slow customer support, duplication of keys. and fast depletion of keys.
Gamehag Reviews On Sitejabber
Sitejabber reviews present a range of experiences with Gamehag. Some users have had positive experiences earning rewards and receiving gift cards or games, while others raise concerns about rejected missions, the quality of rewards, and customer support.
The overall rating of 2.6 stars indicates that customer satisfaction varies.
Gamehag Reviews on App Store
Gamegag gets a 4.4-star rating from over 580 reviews. Most users reviews provide a generally positive view of the app as a legit and trusted platform for earning rewards through gameplay and tasks.
Gamers appreciate the concept and design of the app, the community it fosters, and the variety of rewards available.
However, there are challenges reported by some users, such as difficulties in earning rewards through certain tasks or not receiving rewards after completing them.
Gamehag Alternatives
Looking at Gamehag forums, users provide recommendations for alternative gaming platforms for paying side hustles. Depending on the reward you want, here is a look at the most mentioned Gamehag substitutes:
1. Buff
Buff is a loyalty program app designed for gamers utilizing blockchain technology. It provides users the opportunity to earn rewards as the application runs in the background while they play their favorite games.
As users engage in gaming activities, Buff tracks their gameplay time and activity. The accumulated Buffs, which are points earned through this gameplay, can be later redeemed for a variety of real-life items. Such items include gift cards, gaming equipment, Steam keys, and potentially other rewards.
Download Buff on Google Play or App Store
2. Cash Giraffe
Cash Giraffe users get rewards for playing games. The app monitors the time users spend actively playing games, allowing them to accumulate points as they progress through the games. The tickets can then be exchanged for rewards like PayPal money, PSN Cards, iTunes gift cards, and Steam gaming vouchers.
The app is only available for Android users.
3. Money Well – Games for Rewards
Money Well app offers users the opportunity to earn money or gift cards by playing games. Just like Cash Giraffe, the app tracks the user's active gameplay.
As users engage in the games, they accumulate tickets as a form of in-app currency. The collected tickets can then be exchanged for various gift cards and cash via online money wallets.
Is Gamehag Free?
Yes, Gamehag is free! All features on the platform are free. You can easily join via a free account and accumulate Soul Gems to get rewards. Further, the website assures users that Gamehag is free from hidden fees.
However, for avid gamers, Gamehag offers VIP membership. The feature gets you better soul gems – reward conversion rate, more rewards for tasks, and free chests every month.
Is Gamehag A Scam?
No Gamehag is not a scam. Reviews on different platforms show that Gamehag is a legitimate and trustworthy gaming site. Moreover, the website is a constituent of Monetico SP. Z O.O., a legit Polish-based company.
The platform offers a variety of ways to earn rewards, including playing games, contributing content, and sharing on social media. Further, the ability to earn rewards for both PC and mobile users is highlighted as a major positive aspect of Gamehag.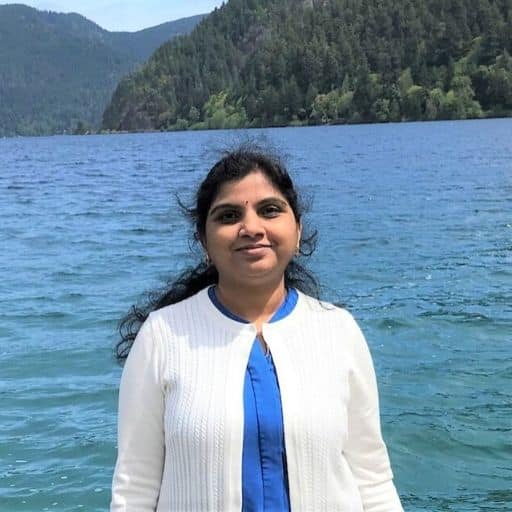 Howdy Folks, thanks for stopping by my blog.
I'm Swati, a proud mom, dedicated side hustler, full-time blogger, and a recognized millennial work-at-home expert. My expertise has been featured on esteemed platforms such as Forbes, CEO Blog Nation, Referral Rock, Vital Dollar, Databox blog, and many more. I have embarked on this incredible journey to share my firsthand experiences in the world of online income generation and to assist all of you in earning money from the comfort of your homes.
Join me in my mission to revolutionize the way we make money and achieve financial freedom. Trust me, it's not as challenging as it may seem!
Together, let's explore the boundless opportunities and pave our paths towards a prosperous future.