In this TryMyUI Review 2023, we shall look at the legitimacy of this popular website testing platform. First off, this user testing site now goes by the name Trymata.
It accepts applications for freelancers looking to make money online through testing apps and websites from home.
Apart from the expected TryMyUi pay rate, our guide looks at the site's application process, test opportunities, and best alternatives.
Also, is there a qualification test for TryMyUI testers? Find the answers to your TryMyUI queries below…
What Is TryMyUI?
TryMyUI is a legit get-paid-to site launched in 2015. It is a real company that provides usability testing of mobile device applications and browser-based websites.
Testers on its platform come from diverse demographic groups for quality results. Apart from testing, the platform also gets paid by business owners to collect and analyze different usability metrics.
The company also offers testing tools, survey templates, tester recruitment, and UX diagnostics.
To showcase just how legitimate the platform is, they offer testing jobs from the likes of Florida State University, U.S. Bureau of Labor, Amazon, and Winthrop University.
TryMyUI Features Overview
Here's a quick overview of the platform's features:
How Does TryMyUI Work?
To complete tests on TryMyUI, you need to sign up, get approved, launch the test website, and start accepting task scripts. The registration process is relatively straightforward and should take more than 10 minutes.
However, depending on your demographic information, getting approved may take weeks or months.
Ready to test websites and apps for money? Here is how to get started on Trymata:
1. Register as a tester
Open www.trymata.com and press Get paid to test to access the Sign Up page. Account creation will require your PayPal email address to ensure you get compensation for the tasks you undertake.
To match you with relevant tests, the process also requires you to complete a short Demographic Information questionnaire. The fields include Gender, Nationality, Education Level, Family Status, Your Devices, and Community Type.
To complete the signup, you'll receive an email confirming your registration with instructions on verifying your account.
2. Claim Tests
The next step is to snag test opportunities sent to your email.
Note that with sites like TryMyUI, thousands of testers compete for a single job. So, even though testers are matched with tasks, you need to act fast to enter a study.
At the same time, expect a rigorous qualifying test that may take up to 20 minutes, with reviewers taking up to 2 months to reject or accept the test job.
3. Install the TryMyUI Recorder App
To receive, accept, or reject a TryMyUI test, you must download and install the TryMyUI recorder app. The application is available for PC, Android, and iPhone.
To this end, the company sends you an email with download links for the different app versions. I like the Windows version with a full-screen interface, progress marker, and well-organized elements.
4. Complete Tests
Once a client requests a test you qualify for, Trymata will notify you via email and the task will show on the app. To earn, accept the task, and follow the instructions to complete the job.
Typically, TryMyUI jobs require you to rate a website's or app's usability, as you actively use the said application. As a screener, the app expects you to answer a survey out loud as you navigate the test site.
Further, according to TryMyUI, the online surveys' answers must accurately adhere to the Task Script on the top right side of your Recorder screen.
5. Try My UI Get Paid to Test
While I haven't gotten around to taking Trymata tests, my research shows that the company does really pay. For example, as shown in the payment proof above from a Redditor, the site is not a scam.
You earn daily with payments sent via PayPal from Monday to Friday. The site advises that cashouts should be without delay unless PayPal holds the payment, in which case the amount reflects after 3 business days.
Note: Payment to your Trymata account is made per test after the moderator or reviewer accepts and approves the work.
Is TryMyUI Legit or a Scam?
Trymata, formerly TryMyUI, is a safe and legit platform where you can make money online. The site pays users for testing and survey jobs at a higher earning potential compared to similar sites. Additionally, the platform's clientele includes leading higher education institutions and e-commerce sites.
As a business entity, Trymata has been operational since 2015, getting incorporated in 2017. Its physical headquarters are in Salt Lake City, Utah.
As a further testament to its legitimacy, Trymata is rated A+ by BBB (Better Business Bureau), though the agency hasn't accredited it. Moreover, depending on your demographic, the supply of jobs may not be steady.
As such, I recommend signing up for several user testing sites to improve your tests per week rate. Also, check out gigs like paid surveys on sites like Branded Surveys that can keep you occupied in between TryMyUI tasks.
Important Resource: More UI Testing Platforms
How Much Does TryMyUI Pay?
For taking a website or app test that runs for approximately 20 minutes, TryMyUI pays you between $5 and $30. On average though, you can expect to receive around USD 10 for every test that you complete.
Were it a full-time job, you would potentially earn $15 to $60 per hour. This is not bad pay for providing valuable information to web developers, but there is a caveat; the tests are not as many as one would hope.
Accordingly, Trymata advises that its gigs are "a way to make a few bucks doing something fun in your spare time." It's also worth noting that TryMyUI tests are on a first-come, first-served basis, meaning you need to be ready and available round the clock to make money.
How To Complete TryMyUI Tests?
Depending on the client, an app or website test can have varying tasks and instructions. Typically though, reviewers require a video and audio capture of your screen as you carry out the test. Additionally, there are no optional instructions, so you must undertake all commands.
Here is a mobile app UI testing example to guide you on what TryMyUI expects from its testers:
TryMyUI Mobile App Test Example
The above test is requested by Duolingo, a company that makes language apps. From the Task Script, you get to know the frame of mind that the client expects, in this case, a non-Italian speaker visiting Italy for the first time.
Now to improve the digital and functional appeal of the app, the instructions from the app creators include:
Download the app.
Get started and opt for Italian as the language you want to learn.
Undertake the first lesson while loudly describing the experience.
Open the Accounts page and comment if the information provided is adequate.
Describe other features such as the languages found on the app's menu.
When you get to the end of the test, the Recorder will prompt you to finish recording, allow saving on your device, and upload the file.
To complete the test, a short survey is provided for your views on the overall experience. The survey also seeks to capture your recommendations to the developers of the app.
Such survey questions include "What did you like about the website?". Answers for the quiz are expected to be short, clear, and precise.
TryMyUI Reviews
Trymata has excellent reviews from clients but mixed reviews from testers. On Trustpilot, the site has a "Poor" rating of 2.4 stars from 73 reviews. Similar views are shared by reviewers on Redditors with the site getting accolades for easy testing jobs and rebuke for the low volume of usability tests.
Let's dive into some of the critical user reviews about the site.
TryMyUI Review (As Per TrustPilot)
Positive app and website testing job reviews on Trymata point to a fun gig that pays as advertised. The 5-star reviews also praise the Trymata team for being professional and ensuring timely payments.
1-star reviews on the other hand call out the site for underhanded practices.
In particular, this negative review says that it is a scam for slashing payments for 20 – 30 minute and 60-minute tests by half; from $10 to $5, and $20 to $10 respectively.
The worst part is that the rate reduction was made without prior notice and backdated to affect tests that had already been submitted.
And to save face, the company is said to have blamed the PayPal payment system, only to do an about-face and promise a $10 bonus for the affected accounts. The bonus money never materialized.
TryMyUI Review (As Per Reddit)
In the above Reddit forum, users hail TryMyUI as a good GPT platform but with a few reservations. The main issue was a "tiny" number of tests and a faulty Recorder app. The recent pay revision also features in some comments.
Another major complaint is that the recorder application does not capture sound correctly, leading to a buzz in the uploaded file. As a result, most tests are disqualified which in turn means fewer and fewer job offers.
Despite the setbacks, most reviewers agree that TryMyUI is not a scam. In other reviews, the issue of qualification is discussed, with some testers getting approved within 10 days, while others have to wait for up to 2 months.
Is TryMyUI Safe?
TryMyUI is a safe and trustworthy UI testing platform that pays for tests lasting between 20 and 60 minutes. Most importantly, the company is legally registered in the U.S. with physical main offices in Salt Lake City. Also, as a testament to the site's repute, popular e-commerce platforms and learning institutions partner with it for consumer feedback.
TryMyUI Pros & Cons
| TryMyUI Pros | TryMyUI Cons |
| --- | --- |
| Easy registration process. | Random changes to the payout rate without testers' input. |
| You don't need a degree to become a Trymata tester. | Few test invites. |
| Excellent customer service. | Approvals for new applicants generally take a long time. |
| Worldwide availability. | Constant rejection of completed tests. |
| Pays promptly via PayPal. | |
Best TryMyUI Alternatives
When it comes to ways to make money remotely, contributing toward user analytics can be a lucrative gig. However, the job may not be steady, requiring several sources of jobs. With this in mind, here are the top alternatives ofTrymata:
1. UserTesting
In most TryMyUI user reviews, UserTesting is the most recommended alternative. As the name suggests, the site offers tasks that improve the digital usability of online platforms.
Testers are rewarded 7 days after a test is submitted with payments made via PayPal. As per Glassdoor, the jobs pay an average of $35 per hour when tests are in plenty, as dictated by your suitability.
For PC tests, UserTesting does not require extra downloads. However, when testing the user experience of apps, you'll need to install a recorder app from Google Play or App Store.
Become a UserTesting Contributor
2. Userlytics
Looking for a testing job for teens? Userlytics accepts applicants of 16 years or older and pays between $5 and $20 for 20-minute tests. On the higher end, the site pays up to $90 for intensive tests.
Payments are made via PayPal twice monthly. Occasionally, Userlytics may require a qualification test. Unlike UserTesting which requires an external mic for testing, Userlytics works fine with in-built device mics.
Become a Tester Userlytics Tester
3. MTurk
MTurk is an Amazon product that offers microtasks to remote workers in 40+ countries. Basically, the site pays very low amounts, the upside being that it has a steady supply of human intelligence tasks.
On average, MTurk gigs make you $0.10 per task, with survey jobs paying higher. Apart from UX/UI tasks, HITs on your MTurk offer wall can include online surveys, data entry, and solving captcha.
Other MTurk jobs include web scrapping, writing product descriptions, translation, transcription, and web research.
FAQs
1. Does Trymata Offer Full-time Jobs?
TryMyUI, now Trymata, is a part-time jobs provider, specifically remote gigs that pay around $10 per task. The platform does not employ you but rather lists jobs that qualified workers can snag on a first-come-first-serve basis.
As such, TryMyUI isn't a suitable replacement for a full-time job. If you are looking to switch careers, I recommend looking into transcription or remote article writing.
2. How Do I Get TryMyUI Tests?
Depending on your profile information, TryMyUI review teams send out available job invitations to your email address. You can then open the test file via the app, or complete the required screener tests, to get started with the task.
Note, the opportunities are sent to a large pool of testers and the job closes once the required number of people is met.
3. What is The Best App for Testing Jobs?
TryMyUI and UserTesting lead in apps and website testing jobs. Their offers are almost similar, with freelancers making between $5 and $30 for the typical 20 to 30-minute tests.
UserTesting, however, comes with extra requirements, mainly an external mic. That said, it offers occasional live client test jobs that pay up to $120.
Is TryMyUI Worth It? [Final Thoughts]
TryMyUI is not a scam. The site pays as advertised and comes with stellar payment and job reviews on Reddit and other online forums. Though it won't replace your day job, I recommend it as a means of making some extra income during your free time.
It's worth noting, however, that since July 2023 the site has reviewed its payment structure. There are many complaints about low pay for the same amount of work coupled with unnecessary screener tests.
To add my thoughts, don't register on Trymata as your only source of testing gigs. Into the mix, add the likes of UserTesting, Userlytics, Enroll App, UserBrain, and Mturk. The idea is to ensure a steady flow of jobs.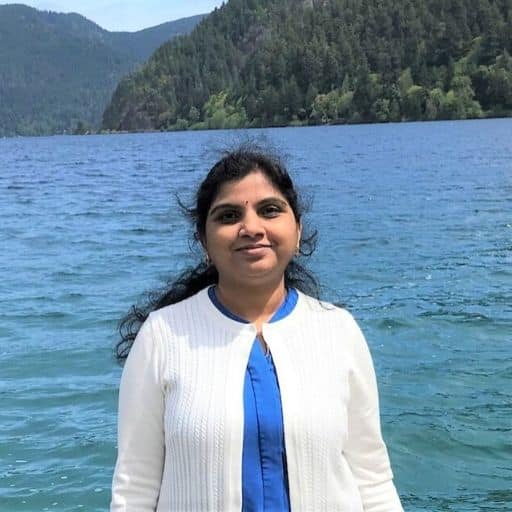 Howdy Folks, thanks for stopping by my blog.
I'm Swati, a proud mom, dedicated side hustler, full-time blogger, and a recognized millennial work-at-home expert. My expertise has been featured on esteemed platforms such as Forbes, CEO Blog Nation, Referral Rock, Vital Dollar, Databox blog, and many more. I have embarked on this incredible journey to share my firsthand experiences in the world of online income generation and to assist all of you in earning money from the comfort of your homes.
Join me in my mission to revolutionize the way we make money and achieve financial freedom. Trust me, it's not as challenging as it may seem!
Together, let's explore the boundless opportunities and pave our paths towards a prosperous future.