I've seen Facebook groups flooded with posts about tips to increase conversions. It was my point of concern too until I identified the actual reason for my failure to get prospective leads. If you haven't identified it, then this might be the reason!
Back to my blog… 'What went wrong with it?'
I felt really disturbed when readers flocked to my blog but bounced back pretty soon. Driving traffic to a blog is a tough task, but what's even tougher – making them stay on for a longer time.
For those who are unaware of 'Bounce Rate'…check this theoretical definition.
Bounce rate is the percentage of visitors to a particular website who navigate away from the site after viewing only one page.
The lower the bounce rate, the higher the engagement, which further means more conversions. Lowering the Bounce rate is the only way to increase conversions and attract more leads.
As a rule of thumb, a bounce rate in the range of 26 to 40 percent is excellent. 41 to 55 percent is roughly average. 56 to 70 percent is higher than average, but may not be cause for alarm depending on the website. Anything over 70 percent is disappointing for everything outside of blogs, news, events, etc – Rocketfuel
If you're also working on ways to reduce bounce rate, then this post might help.
I've short-listed '10 questions I ask myself before my post goes live'. This helped reduce my bounce rate from 82% to 39% (below is a screenshot from Google Analytics).
10 Questions to Ask Yourself Before Your Post 'Goes Live'?
Adopting the tips listed below or questioning yourself can help reduce bounce rate, increase conversions and even make your post go viral.
Is it Interesting/New/Fascinating?
If you consistently choose topics that none of your visitors are interested in reading, they're not likely to return for more. Before you prepare a post, think 'Why you're audience coming to your site?'
They're probably might be looking for novelty. More importantly, they want to be engaged. So you need to be sure that every post you write has some value in it.
The audience mostly flocks at websites that offer news related to latest products, techniques, methods, services, and occurrences.
Is it Problem Solving?
Whatever, maybe your niche, remember that people always look for solutions for their long-standing issues. If you're a great problem solver, you can definitely post a few of them to generate leads.
If you have a unique opinion on any topic, this might be your chance. After all, your unique interpretations of topics are what will make your blog unique, and keeps those readers coming back to your day after day.
Tip: Think of a great unanswered question you've pondered, and ready to reveal your grand answer. Post It!
Have you had personal experience with it?
People look for answers to their questions from someone already experienced. So here's your chance to relate your own unique experiences. This is the gold that you have to mine your own observations, judgments, and firsthand opinions about your topic. Elevate yourself above the crowd that's busy rewriting press releases or plagiarizing other's content. Draft whatever you've learned about your chosen topic. Maximize your personal experiences with the field you're writing about, and you'll be a much better blogger.
Is it a topic of considerable controversy?
Sometimes people are interested in commenting on something that's going on in the news. Give them a chance to comment on that topic in your blog, too. Be sure that whatever the current event is that's causing such controversy is related to your blog's mission, but if the story is, for example, a massive terrorist attack or natural disaster, there's probably a way you can figure out an angle that would fit with your blog.
Is there something hilarious about it?
Try to fill your posts with humor that will make your audience smile, as they read along.
Tip: Pictures, Memes, and Gifs can build up the humor.
Is it Readable?
Make sure to make your post readable, so that people stay for a longer time.
Google loves lengthy posts, that are above 1000 words mark. So, while concentrating on the length of your post, you should limit the number of words in each paragraph. If you choose to write a lengthy article, you should focus more on style and structure! Make sure to write short and concise paragraphs. Remember a bunch of short paragraphs are readable & likable than a huge cluttered post.
Use headings, subheadings & bullets to break up the posts. Use a decent font size.
A large(r) font will help people to read content better. Use a decent font size at least 14 px and preferably 16 px, with an appropriate whitespace.
Bold text is very annoying. Try, not to overuse it.
Tip: Try to limit the number of characters per line to 50 or 75.
Proofreading your posts will put your writing to perfection and increase your credibility. It would be unfortunate if your readers bounce away from your blog considering you as an unprofessional writer. So, make your posts mistake-free and quickly fix your grammar.
Tip: Add Grammarly extension to your browser. Everywhere you type online, it silently prompts for writing and corrections.
Did you pay attention to your first paragraph?
The first few lines are the heart of an article. If you're able to grab the attention of your readers, then they will definitely read through the entire blog post. So, your first paragraph should be well-written, clear and concise.
Most importantly you should be able to convey the essence of your blog post, in the beginning.
Do you have good graphics?
Sometimes even a so-so story will be a winner if you've found an interesting graphic. Most readers are skimmers and a compelling photo will draw their eyes into the story, get them instantly involved, where a blurry shot or tiny icon-sized graphic might not draw in their attention enough. Besides the headline, the quality of the graphic is one of the main factors in drawing readers into your work.
Studies have shown that a big graphic is more likely to attract the interest of visitors, who are more likely to be lured into your post – and ultimately click that "Like" button – if there's a compelling pic at the top of your post.
Did you Check for These?
Do you hate pop-ups & too many ads? I personally don't like them and I avoid them until otherwise necessary.
The next thing I usually do – pose a couple of question here and there.
This worked for me very well 😉
Finally, I always end my post with a quick call to action (like the one towards the end of the post) 🙂
Heyy Wait, Did you Link to Relevant Posts?
Sometimes, your audience might want to read more about a topic you are discussing right now. So, what can you do for me? The best way is to offer suggestions and to lead them to other relevant topics, wherever possible.
This is the most important step you should never neglect before you hit publish.
This will help reduce bounce rate considerably.
You can either use a WordPress Plugin or include them manually within each article. YARPP (Yet Another Related Posts Plugin) is one of the most popular related posts plugins. It's mainly popular for the advanced algorithm the plugin uses to show highly relevant related posts by matching the topic with post titles, content, tags, and categories.
So, What do you think?
Engaging your audience is one skill you must somehow master. If you don't, you'll miss the leads. Try all possible ways to make your visitors stay and read your posts.
What your opinion, do these question really help reduce bounce rate?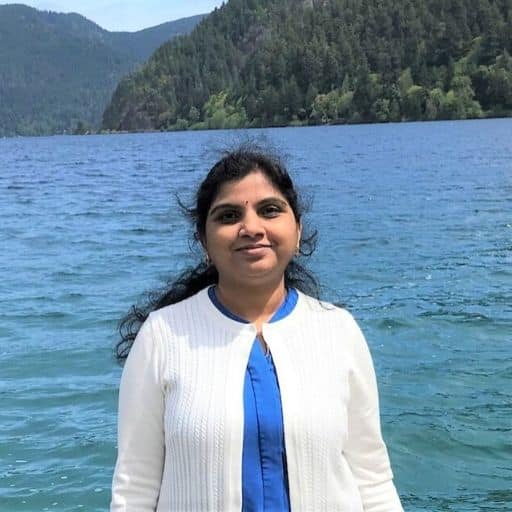 Hey Folks, thanks for stopping by my blog!
I'm Swati. I'm a mom, side hustler, full-time blogger and a millennial work-at-home expert featured on Forbes, CEO Blog Nation, Referral Rock, Vital Dollar, and Databox blog. I embarked on this impeccable journey to expose my online monetary experiences and help you all earn money from home. Come join my make money revolution and attain financial freedom – it's not as hard as you think!