Do you have a Cornershop Review you would like to share? I'm asking because this is the newest kid in the food delivery gig economy and it's just beginning to make inroads in the industry.
A product of Uber, the grocery delivery service is hailed to be better than Instacart. Other initial sentiments say that the shopper company is paying better than industry pioneers like DoorDash.
So, is it true that working for Conershop to shop and deliver groceries pays better than the average delivery driver's salary? Let's find out in this Conershop by Uber Review 2023 post.
For a comprehensive answer, we shall explore how the service works, its shopper pay, and user reviews. To help you make more money through shopper gig jobs, this post also covers the alternatives of Cornershop.
What Is Cornershop?
This is a shopping application where users can browse nearby stores, add items to their cart, pay, and have the order delivered to their doorstep. A user can order almost anything including groceries, pharmacy essentials like thermometers, alcohol, and hardware items.
Once an order is made, a registered freelance shopper gets notified, heads to the store and shops, and makes the delivery. By working for Cornershop, drivers are able to earn pay for driving plus tips (optional).
The Uber company acquired Cornershop in 2021. Previously, the service was a Latin-American grocery delivery startup founded in 2015 by Daniel Undurraga, Oskar Hjertonsson, and Juan Pablo Cuevas.
Here's a quick Cornershop App Overview.
Cornershop By Uber Features Overview
| CRITERIA | FEATURES |
| --- | --- |
| Year Established | 2015; by Uber 2021 |
| Purpose | Shop & Delivery on demand |
| Available Countries | Select U.S. cities, the Americas, and Canada |
| Applicable | 18+ years |
| Subscription Plans | None |
| Average Earnings | $20 to $24 per hour |
| Cuts & Commissions | None |
| Payment Method | Bank Transfer |
| Bonus Program | Tip, Incentives, and Referrals bonuses |
| Minimum Cash Out | None |
| Google Play | 3.7/5 stars, 90.2k reviews |
| App Store | 4.6/5 stars, 1.3k+ reviews |
| Ratings & Accreditations | Not BBB accredited2.2 stars on Trustpilot |
| Final Verdict | The app is legit and trustworthy. |
How Does Cornershop Shopper Work?
To benefit from Cornershop gigs, you need to sign up as a driver on the app, provide the required details, and wait for approval. You can then expect to receive order requests through the Shop & Pay program on Uber.
So, how do I get started on Cornershop?
Step 1: Sign Up to Shop
Open cornershopapp.com on your browser and click "Become a Shopper". You will be redirected to the Cornershop shopper signup page.
Enter the information required for your shopper profile including type of vehicle and location of operation.
Note: If Cornershop is not available in your city, the signup page will show a "404" error, and clicking "Become a Shopper" will take you to the Uber Shop & Pay signup page.
Step 2: Personal Info & Documents
To get to know you further, the platform requires new users to key in personal information including:
Your legal name.
Official email.
Phone number.
Preferred password.
Next, the platform will require you to upload documents to support your driver information and personal credentials. Documents in this category may vary from state and country and include:
Valid government-issued ID.
Up-to-date driver's license.
Vehicle insurance.
Proof of eligibility to work in the country.
Additional documents may include Vihecle Registration and Uber Vehicle Inspection Report.
Tip: If the Cornershop file upload takes too long, try logging in through a different browser or choose smaller versions of the documents.
Step 3: Complete a Situational Survey
The application portal will then prompt you to complete a Situational questionnaire. The goal is to ensure that you are ready to drive for Uber and make reasonable decisions when interacting with Cornershop customers.
The survey is typically 20 minutes long. To ensure you don't tank your application, ensure to read, understand, and tick the best answer based on the grading system.
At the end of the survey, you'll upload a recent photo which becomes your profile picture.
Step 4: Sign the Contract
For terms and conditions of the side hustle, Cornershop offers you a contract that you must read and accept before you can start working.
The site specifies that there's a waiting period of 1 – 3 business days before your documents are verified and the overall application is reviewed before you can start working.
Step 5: Get Your Shopper Materials
After signing up for Corneshop and getting approved, the company sends some materials to your address or nearest Uber Point of Delivery. The items include:
Branded t-shirt.
Cornershop Prepaid Shopper card.
Branded grocery bag.
The items are free of charge but the company requires payment for any replacement cards in the future. Also, new bicycle shoppers can get a Cornershop backpack for $40, which is reimbursed after 50 orders.
Step 6: Use the App to Get Gigs
To start making an income through Cornershop, the next step is to download the app for your Android or Apple phone.
After you install the platform, log in using your Shopper sign-up details to access gigs.
Similar to Instacart, an order shows you the retailer, approximate distance from your location and to the requester, number of items, weight of the items, expected arrival time, and final payout.
You can then choose and accept the nearest or preferred order, shop, and deliver it to the indicated location.
How to Fulfill a Cornershop Order
Just like Instacart orders, Cornershop Shopping instructions include marking off the items on the app, scanning barcodes, and contacting the user, through call or message. Communication is essential for clarifications or swapping items due to unavailability.
At the checkout, use your pre-authorized Cornershop Card to pay for the order. Also, remember to contact the customer before you exit the grocery, in case there are any last-minute instructions.
Depending on the distance and estimated delivery time, you are free to deliver using a car, motorcycle, bike, or on foot.
Step 7: Get Paid
To get paid, Cornershop needs you to mark the order as complete. As such, let the requester know that you have arrived at their address, and once they have inspected the items, tap Complete to get paid.
Apart from the aforementioned payout, the requester has the option of tipping you via the Cornershop application or in cash. That said, Cornershop advices against the latter option due to security reasons.
Is Conershop Driver Delivery App Legit?
There is no doubt that the Cornershop is legit and trustworthy. The service is owned by Uber, a familiar and trusted company in the ride-share and food delivery service in the U.S. and the world over.
On Trustpilot, Cornershop has 16 reviews with an overall Poor rating of 2.2 stars. Its parent company, Uber, is verified on Trustpilot with an impressive 3.4-star user rating.
It's also worth noting that UberTechnologies has been consolidating its market share with acquisitions such as Postmates, Autocab, Swipe Labs, and Car Next Door.
So, as a Cornershop Driver, you'll be joining a fast-growing American company that's revolutionized the taxi, shopper, and gig economy industries since 2009.
How Much Does Cornershop Pay?
Several factors go into Cornershop Shopper pay, including the delivery time, weight of the items, number of the items, and the distance covered. Additionally, you get a base payout of $0.50 per item and $0.65 per mile.
As a way to earn a regular income, how much can you make as a Cornershop Shopper? Well, based on delivery driver salaries, Glassdoor reports Cornershop drivers making between $20 and $24 per hour.
How Does Cornershop Pay?
How and when Does Cornershop Pay? This service by Uber pays Shoppers 4 times per month, every Thursday. Your earnings get sent via bank transfer to the account you provide during sign-up.
To ensure that you aren't unclear about the compensation structure, the payout is divided between picking (in-store work) and delivery (driving). If you have any tips during the week, the amount (100%) is also added to the pay.
Cornershop by Uber gigs also pay perks through delivery incentives. Such extra payments come from Multiplier factors, Consecutive Orders, and Guarantees.
Cornershop Driver Reviews
On Glassdoor, Cornershop has a 4.2-star rating from 625 user reviews. Shoppers rate the services Work & Life Balance and Diversity & Inclusion highly. Notably, Career Opportunities get the lowest score, pointing to stiff competition.
On the App Store, Cornershop by Uber has an average of 4.6 stars from 1.3k+ ratings. On the other hand, reviews on Google Play award the app a lower score of 3.7, though form a larger pool of 90.2k+ reviewers.
To understand how the Cornershop Shopper App works and pays gig workers, let's see what users have to say. For best insights, we shall look at Cornershop by Uber reviews on Reddit and Glassdoor.
Cornershop by Uber Review (Positive)
In the above Subreddit, a user reckons that Cornershop by Uber pays better than its sister service Uber Eats. The extra pay for picking up items at the grocer also gets favorable mentions.
In yet another comment a gig driver does not mince their words when they compare Cornershop (CS) and Uber. That said, they add that CS is not their main job app.
The interface also has stellar ratings, especially the zoom function that allows you to pinpoint the delivery location.
Cornershop by Uber Reviews (Negative)
If you are looking for better pay, Cornershop by Uber may not be your best option. This is according to some reviewers who the app is short on jobs.
Most recommend having several delivery platforms on your phone with Instacart getting the most mentions.
Other negative sentiments are that the newer Cornershop by Uber app is has eroded the job culture of the original Cornershop Shopper.
There are also complaints about the app malfunctioning during scanning receipts, resulting in slow picking at the store. Lastly, the gig is physically demanding which, unlike Uber App, is unfavorable for people with mobility disabilities.
Cornershop Pros & Cons
Before signing up for Cornershop jobs, it helps to have an overview of the pros and cons of the app in general. Below are the top drawbacks and upsides of the gig, as shared by shoppers across different review platforms:
| Cornershop Pros | Cornershop Cons |
| --- | --- |
| The gig is legit and backed by a multinational company. | Frequent unavailability of Cornershop in participating cities. |
| Payout is communicated in advance and the calculations are well laid out. | It's not a busy grocery app compared to the likes of Instacart and Postmates. |
| The platform has an easy-to-use interface. | The app has yet to expand to every state. |
| Shoppers keep 100% of the tips. | Its payout can be consistently lower than similar applications. |
| Great perks for delivering heavy items. | Lack of the scanning option in some instances. |
| It offers flexibility for gig workers. | |
Cornershop App Driver Tips
Looking to maximize your earnings from shopper and driver delivery gigs on Cornershop? Here are some pointers:
Stay close to grocery stores, where the bulk of orders come from, to reduce the drive time.
Whenever possible, scan the receipts instead of manual entry to speed up the picking time.
Cherry-pick orders that pay around $1 per item during peak hours (early morning and late night), then work on available orders during slow hours.
Know your work area: Know which apartments come with crappy parking and avoid them. Also, know stores that are easy to pick items so that you can prioritize them.
To improve your overall income sign up on at least 3 shopping apps.
Beware of your Shopper expenses including gas, monthly data plan, car repair, and depreciation, and your own meals.
Offer great customer service to attract tips for each delivery.
If a customer proves difficult, contact support to cancel the order. That way, you won't be charged for the cancellation.
Join Shopper forums on Reddit, Quora, and local review sites to benefit from the insights of other gig workers.
Best Cornershop Alternatives
Since Uber got a majority stake at Cornershop, and the eventual buyout, the platform has seen both positive and negative changes. Also, while the service is making big strides in getting a foothold in the industry, it is yet to cover the entire country.
The point is that it may help to sign up for alternatives to the Corneshop App to have ready choices when one Shopper platform is slow. Here are my top picks for best shopper platforms that rival Cornershop:
1. DoorDash
The choice of DoorDash of obvious since it's the leading food delivery app in the U.S. In addition, the platform is available in over 4k cities, making it a popular choice for customers.
As a DoorDash driver [Read my experience], I make around $17 per hour whenever I'm not working on informational pieces like this Cornershop by Uber review.
What I like most about DD is that you can make up to $500 per week easily, working part-time nonetheless. Also, DoorDash gets a Good rating of 3.4 stars on Indeed.com.
Register to Become a DoorDash Dasher
2. Instacart
When it comes to Cornershop alternatives, Instacart is the most cited platform.
Delivery-only Instacart gigs pay around $5 while batches can earn you up to $10. You're also able to get $3 in incentives for consistent 5-star ratings from users.
Generally, Instacart Shoppers make around $10 to $15 per delivery with a median hourly rate of $14 to $18 according to Glassdoor.
Download the Instacart Shopper App Here
3. UberEats
This is yet another app by Uber where freelance shoppers can make money by making deliveries. Also, through the Shop & Pay program, you can earn extra for the actual shopping.
Personal shoppers are reported to make between $16/hr and $25/hr. You work when you want, and can use any mode of transport to complete your orders.
As a side hustle, users get to choose between shopping and ride gigs, allowing them to go for jobs that pay the best. Also, top workers get perks such as discounted car maintenance and cashback on gas purchases.
Tap to Join UberEats as a Shopper
Cornershop FAQs
1. Does Cornershop Give Tips?
Though optional, Corneshop by Uber users are free to add a tip to the total order payout or give a cash tip. The shopper gets to keep 100% of the tip, making this a great earner when looking to make good money on Cornershop. The rule of thumb for earning tips is great service and punctuality.
2. What Is Cornershop Pop?
While shopper and customer apps are free, Cornershop customers can get access to a premium feature that ensures unlimited deliveries. The subscription service costs $99 per year, getting you a flat $4.90 per trip of $40 and below, and no charge for orders that are over $40 worth.
3. Which Grocery Shopper App Pays the Most?
It's difficult to arrive at a single shopper gig as the best amongst the dozens that serve the industry. Undoubtedly though, Instacart, Shipt, and Corneshop take the lead. However, when it comes to driver jobs, UberEats, Doordash, and Grubhub are worthy alternatives.
ZipRecruiter reports the median hourly pay for professional grocery shoppers in the U.S. as $25.71. The actual range is actually wide, with the least paid shoppers making $13.94 per hour.
These are salary estimates across different shopper applications, with the main apps like Cornershop and Instacart featuring across the spectrum.
The idea is that if you prioritize high-paying orders and know the best time to shop and deliver, any grocery app can be the best.
Is Cornershop Worth It? [Final Thoughts]
Working as a professional shopper through Cornershop can be worthwhile, depending on factors such as your city, work hours, and expenses.
With the common $20 to $24 per hour pay, you can get between $160 and $192 per day, working the standard 8 hours. Taking into account both fixed and one-time expenses, plus taxes, you could be looking at around $140 per day or $600 a week, which is lower than the national median.
As such, working on Cornershop is best viewed as a part-time gig that you only engage in during your free time. That said, with a few shopper apps to help snag premium gigs, you can earn $500 or more daily for steady long-term income generation.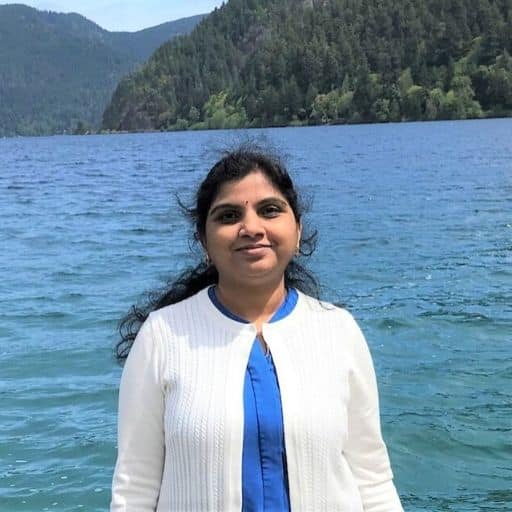 Howdy Folks, thanks for stopping by my blog.
I'm Swati, a proud mom, dedicated side hustler, full-time blogger, and a recognized millennial work-at-home expert. My expertise has been featured on esteemed platforms such as Forbes, CEO Blog Nation, Referral Rock, Vital Dollar, Databox blog, and many more. I have embarked on this incredible journey to share my firsthand experiences in the world of online income generation and to assist all of you in earning money from the comfort of your homes.
Join me in my mission to revolutionize the way we make money and achieve financial freedom. Trust me, it's not as challenging as it may seem!
Together, let's explore the boundless opportunities and pave our paths towards a prosperous future.