To get you ready to get free gift cards for playing mobile games, here is AppNana Review 2023. Not only are mobile games but the apps are now popular platforms for making money online.
The problem is knowing which app works as advertised. Most importantly, you should be skeptical of any free Android or iOS app that allows you to earn gift cards or cash.
That said, playing a game on your phone is fun and can be the best way to make money during your pastime.
So, is AppNana a legit way to earn free gift cards? Also, could the app reward you for games that you already enjoy playing free of charge?
This AppNana Review explores how the app works, its reward options, and how to maximize your AppNana points. Let's start with a quick overview of the platform's features:
What is AppNana?
AppNana, launched in 2010, is an application that allows users to earn gift vouchers for popular platforms such as PayPal, Amazon, Google Play, iTunes, and Steam. You get gift cards just by trying out recommended applications and playing games on your phone.
It is a product of Mapiz (est. 2009), a tech company with headquarters in Bellevue, Washington US. AppNana reports that the company has rewarded users with over $10m worth of gift cards to date.
This rewards app rewards users with points that can be convertd to gift vouchers. Popular activities include downloading apps, watching videos, and completing surveys for "nanas".
To download AppNana, you can find it on the AppNana website your device's Play Store for the Android device. You then follow the installation instructions to get started with the app.
AppNana Features Overview
| CRITERIA | FEATURES |
| --- | --- |
| Year Established | 2010 |
| Purpose | Gift cards for mobile games |
| Available Countries | Worldwide |
| Applicable | 14 years or older |
| Subscription Plans | None |
| Average Earnings | Depends on activity |
| Cuts & Commissions | None |
| Payment Method | Gift Cards |
| Bonus Program | 2,500 nanas per referral |
| Minimum Cash Out | $5 |
| Google Play | 4.3 stars, 565k reviews |
| App Store | Follow link |
| Ratings & Accreditations | 4.3 stars on SitejabberNot BBB-accredited, not Trustpilot verified |
| Final Verdict | Appnana is legit and safe |
How Does AppNana Work?
AppNana has tons of games and rewards options to choose from, making a popular application for gamers. Here's how it works in five simple steps:
Step 1: Registration
To begin using AppNana, you need to install the app either by visiting the website or searching for "AppNana" on the Play Store.
On the other hand, iOS users should tap on the App Store link on www.appnana.com and follow the website's redirection.
You can join AppNana by signing up for an account, typically requiring an email and password. After successful registration, you receive an initial bonus reward of 10,000 nanas.
Note that nanas are the in-app currency used by AppNana.
Step 2: Earning Nanas
AppNana offers a selection of mobile games that you can download and play to earn Nanas. The app rewards users based on specific requirements set by each game. Such requirements can include achieving a certain in-game milestone or playing for a specified duration.
You can browse the list of available games in the "Get Nanas" section and complete the designated tasks for each game. To earn nanas the app also uses used referral codes, known as AppNana Invitation Codes, to reward users for inviting friends to join the app.
To accumulate more nanas, you need to try out the apps suggested by AppNana. The apps typically come with specific tasks or actions that you must complete to earn credits.
The more apps you try and tasks you complete, the more nanas you earn.
Step 3: Watching Videos
In addition to playing games, watch videos and ads within the app to earn Nanas. The videos are essentially ads, and you will receive a relatively small number of Nanas, often ranging from 5 to 10 Nanas per video.
While watching videos is not the most lucrative way to earn Nanas, it provides a passive income source that contributes to reaching the cash-out threshold more quickly.
Related Post: Earn for Uploading Videos in 2023
Step 4: Redeeming Rewards
After you accumulated a sufficient amount of nanas, you can redeem them for various gift vouchers. The value of the gift vouchers is determined by the number of nanas required. For example, a $1.40 euro PayPal gift voucher can cost up to 45,000 nanas.
To redeem rewards, you need to accumulate a minimum of around 30,000 Nanas. For example, 30,000 Nanas can be exchanged for a $1 Amazon gift card. AppNana promises that you will receive your rewards within 48 hours of redemption.
Step 5: Use Nanas
The gift vouchers you earn through AppNana can be used on platforms like Steam, PayPal, Amazon, Google Play, iTunes, and others.
As such the credit you earn on AppNana allows you to make real purchases or transactions. Be aware that the value of the nanas may change, so always check the app for the latest details and offers.
Is AppNana Legit?
Yes, the application is 100% legitimate. It is mentioned on the Android Play Store that members have earned over $10 million in gift card credits. Further, the consensus among most Redditors is that AppNana is a legitimate platform with users receiving payouts, particularly through PayPal, within 48 hours of redeeming their points for rewards.
Though the app is not rated or verified on Trustpilot and BBB, reviews on Sitejabber give it an impressive 3.3/5 star rating. In addition, 565k+ reviews on the Google Play Store award it an average of 4.3 stars.
How Much Does AppNana Pay?
The platform's payout rate can be quite low and slow. Users mentioned that you earn 400 nana points a day and receive 5 points for watching short videos, and 2k+ nanas when you download and use an app.
Users aim accumulate enough credits to get rewards. AppNana has a minimum payout threshold of 90,000 Nana points that get you a $5 payout.
Though a fun way to earn points, it's evident that the points you earn for playing games, downloading applications, or installing new apps on AppNana are very low.
As such, it can take lots of time and effort before you make your first withdrawal. With this in mind, AppNana is best for supplementary income rather than a primary source of income.
Note: The amount of money you can earn with AppNana can vary widely based on multiple factors like the availability of tasks, your location, your level of engagement, and other user-specific rules set by the app.
AppNana Payments & Rewards
You can redeem your nanas for various gift cards, including Amazon, iTunes, Google Play, Xbox, PlayStation, and Roblox. When making a payout, ensure you input your correct email; it may take up to 48 hours to receive a gift code.
You also receive 400 daily points for returning to the app each day and can earn more points by inviting friends through the Appnana referral program.
AppNana Games
Before you download AppNana to earn gift cards for playing games, it helps to know the kind of offers the app has in store for you.
Below is a list of AppNana games available for you to explore:
| | | |
| --- | --- | --- |
| Animalines | Jewelish | Minecraft |
| Castle Clash | Fruita Crush | Winter Adventures |
| Clash of Clans | Angry Bird Space | Air Penguin |
| Basket & Ball | Forge of Empires | Jetpack Master |
| Candy Crush | Smarty Bubbles | Plants vs. Zombies |
| MultiSquare | WWE Supercard | Solitaire Cube |
| Foot Chinko | Traffic | Donald's Empire |
| Angry Birds | Bad Piggies | |
Also, note that the platform rewards you for downloading non-gaming apps like Instagram and Facebook.
AppNana Pros & Cons
| AppNana Pros | AppNana Cons |
| --- | --- |
| AppNana is a mobile app that's free. | Earning points on AppNana is a slow process. |
| AppNana rewards for downloading social media apps like Facebook. | The AppNana point-to-cash conversion ratio is unfavorable. |
| It accepts the use of multiple devices under a single user for additional earning opportunities. | AppNana's emphasis on referral codes can make it feel like a pyramid scheme. |
| The app is compartible with both Apple and Android devices, catering to a wide audience. | |
| Availability of invitation codes that allow earning through referrals. | |
| Allows teens to earn online (14+ years). | |
AppNana Reviews
AppNana reviews from users are mixed, with some praising its rewards system and others expressing frustrations. That said, whether AppNana is worth your time depends on your goals and expectations, as the earnings are relatively modest.
Here is a look at specific user reviews, both positive and negative.
AppNana Review (As Per Google Playstore)
Some Reddit reviews confirm that AppNana is legitimate. Users confirm that it does work and is a real platform for earning gift cards or extra cash via PayPal vouchers.
Another user mentions that AppNana might be the best option available to them, given their location (India) and device (iOS).
On Google Play, positive AppNana reviews mention advice engaging with tasks, referring friends, and taking advantage of bonus opportunities to help maximize earnings.
Generally, what's not in contention is that AppNana does provide real gift cards as rewards. However, the value of these rewards and the effort required to earn them may vary, resulting in unstable earnings.
AppNana Review (Reddit Negative)
Based on some Redditor's experience, it appears that AppNana may not be entirely legit or reliable. I particular, there are claims that accounts are removed without reason, despite having accumulated thousands of credits(nana points).
This suggests a lack of transparency or issues with account management within the app. The overall tone of the reviews is negative, suggesting that the app may be worth the effort.
Reviews on Quora suggest that earning potential varies significantly and is generally not substantial. Most users also agree that it may take time to get a substantial reward.
Lastly, a Redditor mentions that while AppNana is legit, they gave up on it because there are other, potentially more efficient ways to earn gift cards or PayPal cash.
Best Apps Like AppNana
AppNana is just one example of an app that pays users for their participation in various tasks. There are similar gaming apps like AppNana that pay for different tasks. Similar to AppNana, these platforms serve as a simple way to make extra money. Such apps include:
Mistplay is a mobile app designed for Android users that pays you for playing games on your mobile device. It is liked for its simple interface and legitimacy, supported by positive app reviews and online payment proofs.
While it shares similarities with AppNana, both rewarding users for gaming, MistPlay's rewards are easier to achieve; 300 points get you $1, which is redeemable for gift cards.
Interesting Read: Misplay Review 2023
2. AppStation
AppStation is an Android-exclusive mobile gaming app that rewards users for downloading and playing new games. Like AppNana, it incentivizes engagement with mobile games, resulting in monetary rewards.
AppStation boasts a substantial user base and positive reviews, making it a viable alternative to AppNana. Its rewards include Steam Wallet Codes, Amazon, Groupon, Nike, and Walmart shopping cards.
Get AppStation for Your Android Phone
3. Gamehag
Gamehag distinguishes itself by being accessible on both PC and mobile devices, offering rewards for playing games and completing in-game tasks. Its extensive game library includes premium titles like Diamond City: Idle Tycoon and War Thunder.
You can earn diverse rewards, such as free Steam games and gift cards. Gamehag serves as a compelling alternative for those looking to monetize gaming across platforms, but like AppNana, it's best suited as a supplementary income app.
FAQs
1. Can You Really Earn Money with AppNana?
Yes, you can earn rewards, including gift cards and in-game currency (Nanas), by using AppNana. AppNana rewards users for tasks such as downloading and playing mobile applications, watching ads, and referring friends. These rewards can be redeemed for various prizes, providing a way to earn digital goodies or small amounts of money.
2. Does AppNana Work on Iphones?
Yes, AppNana is available for iPhones. If you're an Apple user, you can get AppNana by clicking "Get for iOS" on the app's website. The Apple version works similarly to the Android one, allowing you to earn points by completing tasks and playing games.
3. Do AppNana Codes Work?
AppNana offers referral codes as a way for users to get extra credits by referring friends to the app. The invitation code is a unique identifier that you can share to invite friends to join AppNana.
When someone uses your code to sign up, both you and the new user receive 2,500 bonus points. Since making enough points via games and downloads takes time, AppNana users resort to aggressive sharing of referral codes for free nanas.
4. Can You Hack AppNana?
No, you cannot hack AppNana; such offers online are scams. Attempting to hack or cheat on AppNana is against the app's terms of service and illegal. Even worse, engaging in hacking or cheating activities can result in the suspension or termination of your account and the forfeiture of any accumulated rewards.
Is AppNana Worth It? [Final Thoughts]
AppNana pays you to play games and get gift cards, making it an appealing choice for gamers. The app is legit, trustworthy, and offers an easy way to get rewards.
However, AppNana is typically considered a way to make extra cash rather than a primary income application. Additionally, this not a get-rich-quick scheme for sharing invitation codes instead, it offers a modest and enjoyable side hustle for those who like playing mobile games.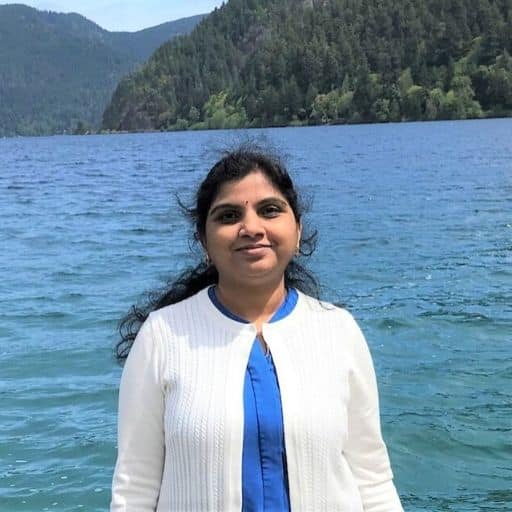 Howdy Folks, thanks for stopping by my blog.
I'm Swati, a proud mom, dedicated side hustler, full-time blogger, and a recognized millennial work-at-home expert. My expertise has been featured on esteemed platforms such as Forbes, CEO Blog Nation, Referral Rock, Vital Dollar, Databox blog, and many more. I have embarked on this incredible journey to share my firsthand experiences in the world of online income generation and to assist all of you in earning money from the comfort of your homes.
Join me in my mission to revolutionize the way we make money and achieve financial freedom. Trust me, it's not as challenging as it may seem!
Together, let's explore the boundless opportunities and pave our paths towards a prosperous future.