Sites like Remotasks provide a way to earn by completing small tasks remotely. These platforms offer a variety of activities to work from, depending on your skills, availability, and interests.
Luckily, if you're looking for a site like Remotasks, there are several other micro job sites that offer similar opportunities. Pay is usually per available test, meaning the sites in this post won't offer you full-time employment.
Rather, the sites we are going to look at let you earn a little extra money quickly. As such, websites like Remotasks are best approached as supplemental sources of money.
Ready to do micro jobs and get money? Below is a list of the best Remotasks alternatives, starting with a brief overview of the site that inspired me to create this post.
What is Remotasks?
This is a popular microtask website for earning money online. It boasts a wide user base of over 240,000 taskers across 90+ countries. The platform emphasizes the convenience and flexibility of remote work, requiring only a computer and internet connection.
It also offers quick online courses and hands-on training to help Remotaskers learn how to complete tasks effectively. Basically, tasks can be worked on after unlocking relevant projects.
Typical jobs on the site include transcription, labeling imaging data, and identifying abstract texts.
While you won't make a lot of money from most of the tasks, specialized jobs like training chatbots can pay up to $20/hr on Remotasks. Payment is weekly via PayPal or AirTM, determined by the quality and quantity of tasks completed.
Register as a Remotasker Today
Best Sites Like Remotasks
To find micro jobs for earning extra cash, below is a list of platforms that allow you to make money from home. I have researched platforms with competitive pay and easy-to-use interfaces. Let's start with the sites most comparable to Remotasks.
1. Amazon Mechanical Turk
This is a crowdsourcing marketplace that connects businesses and individuals with a distributed workforce to perform a variety of tasks online. These tasks range from simple data validation to more subjective tasks like content moderation and survey participation.
The platform offers a way to break down complex projects into smaller microtasks that can be completed by workers online. Trustpilot reviews rate MTurk at 2.0 with 54 total reviews.
It's available in over 40 countries and provides payment options such as bank transfers and Amazon gift cards. What's more, this is one of the most popular platforms to earn money online, particularly due to its association with Amazon and the variety of tasks.
2. iSoftStone
iSoftStone is a Chinese-based firm that offers business and IT management services and utilizes microtask workers to assist clients. Similar to platforms like Remotasks, iSoftStone enables individuals to apply for part-time online jobs.
Established in 2001, the site provides diverse services including process outsourcing, cloud services, and consultancy.
There are multiple ways to make money on this platform including microtasks in digital innovation and website creation. Workers are paid via PayPal and bank deposits.
3. Lionbridge
Lionbridge is a reputable platform that offers microtask work opportunities in various areas, including translation, gaming, content services, AI services, and testing services.
The company is known for its AI-driven translation and localization platform, aiming to enhance content velocity and expand market reach for customers. Technological advancements and community engagement set it apart as an excellent option for work-at-home micro gigs.
Workers in the U.S. are paid bi-weekly via direct deposit, while international workers receive monthly payments through wire transfer.
4. Zeerk
Zeerk is a micro-task platform that enables businesses to efficiently complete various tasks through a global workforce. It stands out as one of the popular platforms similar to Remotasks due to its user-friendly interface, diverse task offerings, and competitive compensation.
The platform allows workers to quickly sign up, select tasks, and start earning money ranging from $4 to $200 for micro jobs and freelance services. To get started on Zeerk, users need to create an account and answer demographic questions for their work profile.
Zeerk offers payment exclusively through PayPal, making it easy for taskers to get their earnings in cash. In addition, members earn by sharing their affiliate link, which can lead to a 10% commission for every successful sales lead.
Zeerk has received a Trustpilot rating of 3.5 based on feedback from 75 reviews.
5. Appen
The company offers a range of tasks including transcription, search engine evaluation, translation, data entry, and social media moderation. It provides users globally with the opportunity to earn around $7 to $12 per hour or more for completing short tasks.
Appen's core service involves data collection across various data types (speech, text, image, video, mixed) from a diverse crowd of over 1 million contributors. The platform offers managed services for data collection and provides ethically sourced datasets to cater to different use cases.
Payments are processed on a monthly basis through PayPal or Payoneer within 30 days of invoicing. While Appen is not meant to replace a full-time income, it's recognized as a top-paying alternative to platforms like Remotasks. Trustpilot reviews rate Appen at 1.3 based on approximately 246 reviews.
6. Gigwalk
Gigwalk is a data collection app that combines aspects of mystery shopping and odd job tasks, allowing users to earn by completing various tasks for brands and businesses.
Comparable to Remotasks, Gigwalk provides opportunities for users to complete micro-tasks remotely. The platform focuses on tasks like sales audits, mystery shopping, safety checks, and location studies.
Payments for gigs vary between $3 and $100, offering users flexibility in terms of earning potential. Trustpilot reviews rate Gigwalk with an average score.
Download Gigwalk on Google Play or App Store
Related Post: Sites for Odd Jobs
7. Microworkers
Microworkers is an international online platform connecting employers and workers for various microtasks. It offers tasks like content evaluation, data mining, transcription, and more. Workers complete quick assignments and get paid for their work.
To withdraw your earnings, the site offers various payment options including Payoneer, Skrill, Transpay, Onto, and PayPal Money. Another upside is that it offers continuous tasks, making it a reliable alternative to Remotasks.
However, Microworkers has a generally poor Trustpilot review rated 2.4 out of 52 user reviews.
Register as a Microworker Today
The Best Microtask Websites Like Remotasks
Microtasks from sites like Remotasks allow you to receive payment for work done quickly. Such tasks pay you to test an app/website in under 20 minutes for cash or gift card rewards. Boasting of million workers around the globe, here are the microtask websites worth your time:
8. Clickworker
Clickworker is a platform that offers short online tasks for users to earn money. Tasks range from surveys and online research to app testing, audio and video recordings, mystery photography, writing, and more.
Clickworker's income potential varies depending on the tasks available and the user's level of participation. The platform's extensive user base and variety of tasks contribute to its appeal as an alternative to Remotasks.
The platform has a Trustpilot rating of 4.4 based on 2,317 user reviews. While not a perfect score, the rating indicates a generally positive sentiment among users, highlighting the platform's legitimacy and user satisfaction.
Clickworker pays weekly via various payment methods for users, including PayPal, SEPA bank transfer, and TransferWise.
9. TranscribeMe
Transcription is a major feature on microtask sites. With the right transcription training, this is a microtask that you can specialize in for a higher income.
With this in mind, TranscribeMe is a platform that provides audio and video transcriptions for pay per audio hour completed. New transcribers can earn around $15 to $22 per audio hour, and the service is open to beginners.
It lists transcription opportunities for freelancers across the globe. The platform divides audio files into sections and allows transcriptionists to choose the micro-tasks from their WorkHub.
Note that transcripts go through quality assurance before submission to clients, hence the need for ample training before you apply.
10. InboxDollars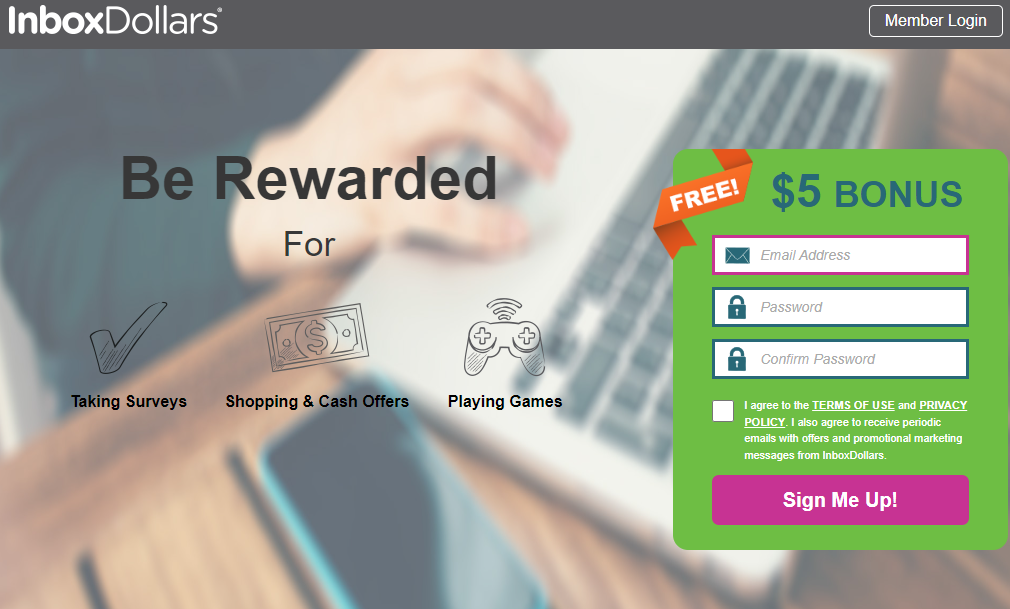 InboxDollars is a US-based platform that offers opportunities to earn cash and gift cards through various activities in your spare time. Users can take surveys, use cash-back offers, read emails, watch ads, and complete small tasks to make extra money.
The platform provides a $5 sign-up bonus for new users. You can get it via a browser or mobile app.
Reviews on Trustpilot rate InboxDollars at 4.2 with over 38,000 reviews. Owned by Prodege LLC, the platform has a positive reputation for legitimacy and reliability, with a B rating from the Better Business Bureau and prompt payouts reported by users.
Join Inbox Dollars, Claim $5 Now
11. Neevo
This is an online crowdsourcing company that collaborates with task workers to improve artificial intelligence by completing various tasks. It offers microtask opportunities to contribute to AI training and development.
Payment varies based on tasks, with top Neevo contributors earning an average of $20 per hour. Payment is made through PayPal, with a $3 minimum cash-out threshold.
The platform aims to improve AI across a range of technologies, and tasks can include text, audio, image, or video tasks. It has a Trustpilot rating is 2.3, indicating some issues with user satisfaction.
12. Swagbucks
If you are looking for a side hustle idea try Swagbucks, a rewards site and mobile app that allows users to earn Swagbucks points (SB points) for completing various online tasks.
Activities include remote shopping, gaming, surfing the web, answering quizzes, and more.
The earned SB points can be exchanged for gift cards for companies like Apple and Target or for cash back through PayPal. Swagbucks offers a user-friendly platform and a mobile app, making it convenient for users to earn rewards.
Creating a free account on the platform provides a $10 sign-up bonus. The site has a Trustpilot rating of 4.2 based on 34,634 reviews, highlighting its positive reputation among users.
Join Swagbucks to Get $10 Free
13. Testbirds
This is another Remotasks alternative that offers crowd-testing services for digital products. It utilizes a global community of testers to provide real user insights.
Testbirds enables users to participate in remote tasks to help improve digital products. Typical jobs include testing websites for usability and functionality.
Testbird users complete usability tests and report bugs, earning compensation based on the complexity of the task. Payouts are effected via direct bank transfer or PayPal.
Users can request payment once they have earned at least €6, with payments processed twice monthly. The earning potential is dependent on test availability and user participation.
Testbirds' Trustpilot rating is 2.7, indicating mixed views from users.
Join Testbirds Nest of Testers
14. Respondent
For higher-paying tasks, join Respondent, a crowdsourcing platform that pays participants for engaging in research activities, including studies and surveys.
It works by connecting researchers with participants for research studies. The site offers both in-person and online projects, with the potential to earn $100 to $200 or more per study, targeting specific demographics for feedback.
The platform's unique projects and high hourly rates contribute to its appeal. Payment is provided via PayPal upon successful completion of projects. Its Trustpilot rating is relatively low at 2.1, indicating some user dissatisfaction.
Become a Respondent Participant
Best Apps Like Remotasks
There are mobile applications that help clients achieve excellent customer satisfaction and product dissemination through crowdsourcing. They depend on at-home workers to help in collecting views, design ideas, and marketing across the target market. Top apps that work like Remotasks include:
15. Kashkick App
This is a "get paid to" (GPT) website where users can earn for undertaking jobs such as surveys, playing games, watching videos, and finding cashback deals. It offers a user-friendly online dashboard for task selection and completion.
Users can earn based on the tasks completed, often paid per hour. Payments can be requested once the user's balance reaches the $10 withdrawal threshold. The platform has many positive reviews on Trustpilot, with a rating of 3.8 from about 441 reviews.
Join KashKick and Get $1 Free Bonus
16. Branded Surveys
Many micro job platforms include survey opportunities as one of the ways to earn money. As such, if you want to complete surveys that pay well, try Branded Surveys.
This is a platform for taskers in Canada, the UK, Australia, and the U.S. Users can earn free PayPal cash and gift cards by sharing their opinions through product studies.
Participants answer questions to build their profiles and receive surveys matched to their interests and demographics. Points are earned for completing surveys, with 100 points equating to $1 USD.
Users join for free, complete surveys daily, and cash out once they've accrued 500 points ($5 USD). The platform is available to over 3 million members who share their opinions on various products and services.
Trustpilot reviews for Branded Surveys are great with a 4.1 rating from 81,436 user reviews.
Download Branded Surveys on Google Play or Apple Store
17. UserTesting App
UserTesting is a microtask platform with jobs for testing websites and applications. Similar to Remotasks, users can sign up for free and begin by taking a practice test as part of the application process.
UserTesting's core philosophy centers around human understanding and experiences. The goal is to facilitate authentic connections between companies and their audiences, fostering a uniquely human experience.
While the practice test is unpaid, subsequent tests are compensated, with users typically earning around $10 – $20 for a 15 – 30 minute test.
Payments are made in USD through PayPal, and international users have the option to convert payments to their local currency.
Trustpilot reviews for UserTesting indicate a positive reputation, with a rating of 4.2 based on 1,076 reviews.
Other usability testing sites worth your time include TryMyUI, UserBrain, uTest, UserCrowd, and Userlytics,
Apply to Become a UserTesting Remote Worker
18. Survey Junkie
This is a legitimate online market research community available in North America and Australia. Members complete short surveys to get cash or free gift cards.
The platform is owned by DISQO and has over 20 million members sharing their opinions through surveys. SurveyJunkie offers points for each survey completed, which can be exchanged for real money or gift cards.
Trustpilot rates SurveyJunkie at 4.2 out of 5 with over 44,302 customer reviews, and BBB rates it at 4.24 out of 5 with nearly 1,625 customer reviews, underscoring its credibility.
Register for Survey Junkie Gigs
Additional Resource: Can You Hack Survey Junkie?
19. Fancy Hands
This is a U.S.-based platform, with remote micro-task opportunities like appointment scheduling, internet research, and reminders.
Other Fancy Hands gigs include making calls, making travel arrangements, and data entry. Pay is around $3 to $7 per hour. However, consistent higher pay might be achievable through repeated client collaboration or managerial positions.
With a Trustpilot rating of 2.2 from 8 reviews, Fancy Hands receives mixed user feedback, indicating varying experiences, particularly related to compensation.
Also, jobs on the site fall under the virtual assistance category, meaning you need an audio headset for communication. Fancy Hands worker payments are processed via Dwolla.
20. Field Agent
This company connects brands and businesses with users, known as Agents, to gather feedback and complete small jobs. It offers a way for users to earn by performing micro-jobs within their localities.
While it might not serve as a full-time income source, it provides an engaging way to earn extra money. Tasks typically pay between $3 and $10, depending on the workload.
Users can complete tasks that involve visiting stores, answering questions, taking photos, and more, all facilitated through the Field Agent app.
The platform aims to help brands, retailers, and agencies gather insights and improve their listings. Trustpilot reviews rate Field Agent at an average of 3.0 based on 16 reviews, reflecting a moderate satisfaction level among users.
Download the Field Agent Application
21. Opinion Outpost
This is an online survey platform that's a good substitute for Remotasks, offering rewards for users who share their opinions. Users can sign up to participate in surveys covering various topics and industries, influencing decision-makers.
Opinion Outpost partners with brands in fashion, entertainment, and retail, allowing users to choose between PayPal points for cash or a Virtual VISA Prepaid Card as payment.
Opinion Outpost has garnered positive feedback on Trustpilot, with a rating of 4.1 out of 5 based on 1,542 reviews, indicating a strong level of satisfaction among users.
Upon registration, users get survey invitations via email. Completing surveys earns them points, which can be exchanged for rewards once the minimum threshold is reached. These surveys aid businesses and organizations in enhancing their products and services.
22. Slicethepie
Slicethepie, established in 2007, initially focused on discovering emerging artists but has since evolved into a survey platform that rewards users for reviewing music and fashion items. Comparable to Remotasks, Slicethepie now offers an avenue for users to complete remote micro-tasks.
Users receive compensation for sharing their opinions on music tracks and clothing items, with earnings displayed upon submission. It sets a payout threshold of $10, facilitated through PayPal payments as the sole method.
Earnings on Slicethepie vary by task type. Music and fashion reviews typically yield around $0.08 per review, while surveys offer approximately $0.20 when a task is completed.
Accumulating reviews and survey money to reach the $10 payout threshold is essential. Striving for a better membership rating can result in increased earnings per review. The platform holds a Trustpilot rating of 3.6, indicating an average satisfaction level based on 359 reviews.
Are Sites Like Remotasks Worth It? [Final Thoughts]
Alternatives to Remotasks are worth your time for various reasons:
First off, microjob sites offer opportunities to earn through tasks that don't take very long to complete. Websites like Appen, Clickworker, Swagbucks, Neevo, and Testbirds provide such avenues to complete fast tasks, from transcription to testing websites.
Secondly, they enable users to get paid for completing jobs per task or hour, with payment methods such as PayPal and Payoneer.
Thirdly, the diverse range of available tasks makes platforms like Remotasks popular options for those looking to make money online or find a side hustle.
Lastly, though the potential to earn a substantial income might vary, they offer work opportunities that cater to different skills and preferences.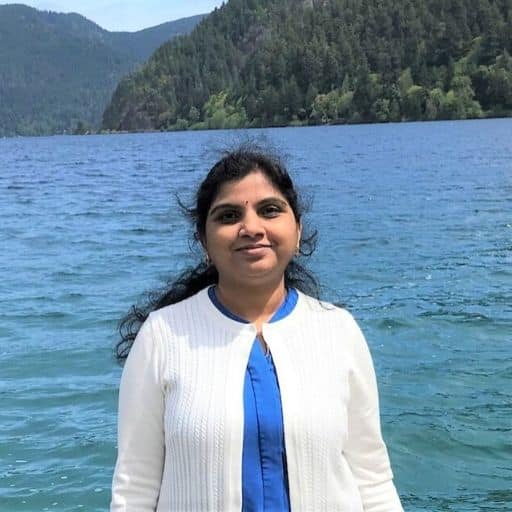 Howdy Folks, thanks for stopping by my blog.
I'm Swati, a proud mom, dedicated side hustler, full-time blogger, and a recognized millennial work-at-home expert. My expertise has been featured on esteemed platforms such as Forbes, CEO Blog Nation, Referral Rock, Vital Dollar, Databox blog, and many more. I have embarked on this incredible journey to share my firsthand experiences in the world of online income generation and to assist all of you in earning money from the comfort of your homes.
Join me in my mission to revolutionize the way we make money and achieve financial freedom. Trust me, it's not as challenging as it may seem!
Together, let's explore the boundless opportunities and pave our paths towards a prosperous future.