Plugins are bells and whistles that enhance the functionality of your blog. Without having to pay someone inordinate amounts of money to custom code your site, you can quickly accomplish several amazing tasks. While a few plugins are required for the smooth working, the rest will take your blog to the next level (with better user experience, traffic growth, and increased conversion rates).…and that means more $$$.
At the same time, a crappy plugin may introduce errors that may break your blog or make it vulnerable to attacks. This is exactly when you might regret not knowing what to install up front.
When I started out, I was allured to install each and every plugin, that came with a new functionality. My website speed went down several times, but I failed to recognize the actual reason, until one day it broke down and showed several errors and warnings. That's when I understood that a few plugins I installed hampered the functioning of my site.
Back then, I had around 30 plugins installed, a sudden breakdown of my site necessitated me to limit them to 15.
But how?
It's simple – install the ones, that can handle multiple functionalities.
Do Not go Overboard, Limit the Number to Just 15. Too many plugins will break your blog and slow down your website performance.
Must-Have WordPress Plugins to Boost Your Site
There are a whole range of plugins for WordPress but only a few are absolute must-haves if you are looking to grow your blog. So, today I would list the 10 must-have plugins to grow your blog. A few of them listed below perform multiple functionalities, so you can simply avoid the ones that take up your site space doing nothing much.
I suppose it is also worth mentioning that I have personally used and/or still use all of these plugins so I can attest to their functionality.
Let's get started!
SEO Plugin
Yoast SEO (Free) – It is the perfect SEO tool that helps optimize content, images titles, meta descriptions and also readability criteria for better search engines rankings. A free version of this plugin can fulfill most of your blog requirements and streamline your content. Download the free version and stay cool.
Site speed and performance
W3 Total Cache/ WP Super Cache: A free caching plugin which helps with site-speed and clears all cache files directly from the admin menu.
WP Smush: If you're like me interested in incorporating images on your posts, then this tool is a must. Smush is an image optimization tool that helps to scale and compress some or all of your images (without reducing the quality) and thereby improve performance and boost your SEO rankings.
Akismet – Akismet is the Leader of spam filtering. It is free and a must for your blog for spam control. Akismet in conjunction with Stop Spammers Plugin avoids the addition of comments to blog using automated scripts, so you don't have to deal with checking and deleting spam.
List building plugin
Convert Plus – is an all in one pop-up plugin that generate more subscribers & sales conversions with a huge library of beautiful templates for pop-ups, header & footer bars, slide-in forms, sidebar widgets, in-line forms, social buttons. You can quickly build email lists, grow social followers, personalize offers, share updates, offer discounts, promote videos and redirect traffic. The multiple purposes served by this plugin makes it stands out from the rest of the email opt-in plugin in the marketplace.
Thrive leads – The most powerful all-in-one email list building plugin you can integrate to any email marketing service. You can quickly create any type of opt-in form, run A/B tests and grow your list faster than ever before. If you want to build a profitable mailing list then Thrive leads should be your only choice with a one-time payment of $67 for a single website.
Bloom Plugin by Elegant Themes – Bloom is an email opt-in plugin from Elegant Themes that enables you to create and display beautiful email opt-in forms on your website. It focuses on simplicity and a quality user experience.
SumoMe (Free) –This is a fabulous tool to have on your website to build traffic. You can use it for easy share buttons, building e-mail lists, creating pop-ups etc. The free version of SumoMe also has some cool social sharing icons.
In addition, it has heat maps (to see where your website visitors are clicking), image sharer (to get your images shared more often), content highlighter, google analytics, contact form, buy button, and several types of built-in sign-up forms for effective email marketing.
The upgraded version, SumoMe Pro (starts at $29/mon) unlocks several other robust features and integrations.I started out with SumoMe, and really loved it unaware of the fact that it slowed my site. I now use Social Warfare Plugin for social share buttons, twitter cards (click to tweet), and popular posts.
Social Warfare – This is BY FAR the best looking social sharing plugin I have seen to date available for just 29$! This awesome WordPress plugin adds beautiful, lightning-fast social share buttons to your website that gives your site superpowers and finally make your post-share-worthy. It displays social share counts prominently (even Twitter tweet counts).
The best part of this plugin is it offers multiple functionalities like social share count recovery when switching permalink structures or going from HTTP to HTTPS protocol, click to tweet, popular posts, customizable share buttons to suit your website branding.
"After installing Social Warfare I straight away saw an increase in social shares and traffic on my site without slowing down my site". Buy it, try it out for 45 days and if you don't love it, you can easily avail your money back with no questions asked.
Backup & Restoration
What if you're using a plugin that continually breaks your website? It's also possible that you may be using a plugin or a theme that may not be incompatible with another plugin. Whatever maybe the reason you absolutely must backup your blog on a regularly scheduled basis.
UpdraftPlus (Free) – It automatically backups your website and makes it easy for you to restore a previous backup if necessary. The premium version gives you more backup options, but I've found that the free version works well enough for my needs.
Affiliate Link Shortener
Pretty Link Lite (Free) – If you're an affiliate marketer with lots of affiliate links. Pretty Link enables you to shorten links using your own domain name (as opposed to using tinyurl.com, bit.ly, or any other link shrinking service)!
In addition to creating clean links, Pretty Link tracks each hit on your URL and provides a full, detailed report of where the hit came from, the browser, or and host.
Pretty Link is a killer plugin for people who want to clean up their affiliate links, track clicks from emails, their links on Twitter to come from their own domain, or generally increase the reach of their website by spreading these links on forums or comments on other blogs.
Comment System
wpDiscuz (Free) – It is a worldwide blog comment hosting service for websites and online communities that include various features, such as social integration, social networking, user profiles, spam tools, analytics, email notifications, and mobile commenting. This is the best Disqus alternative if you want to keep your comments in your database. wpDiscuz is super fast, responsive and also the best alternative to Livefyre, Jetpack, and Facebook comments
Woo-Commerce Plugin
WooCommerce (Free) – is a free e-commerce plugin that allows you to sell anything, beautifully. WooCommerce is the world's favorite e-commerce solution that gives both store owners and developers complete control. With endless flexibility and access to hundreds of free and premium WordPress extensions, you can transform your basic WordPress blog into a money-making machine.
Winding Up
I suggest you start out with the plugins listed above based on your preferences.
As I already told, don't go beyond your requirements and install more than required. Less is More!
Having a backup handy in case if things go wrong is essential for securing your site.
So what's your favorite plugin? Which of these plugins helped you grow your blog? Hope this list of essential plugins helps you enhance the functionality of your blog. Share your valuable insights in the comments below!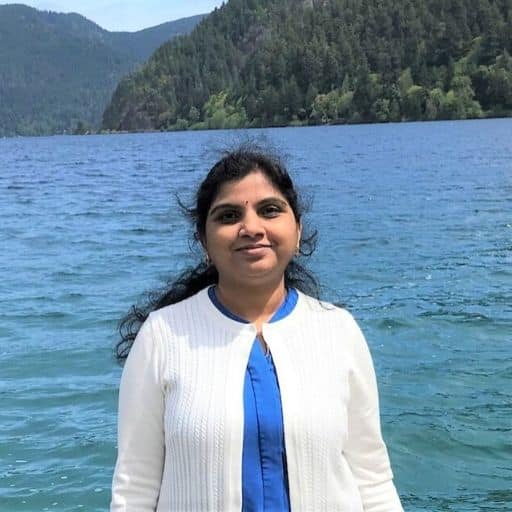 Hey Folks, thanks for stopping by my blog!
I'm Swati. I'm a mom, side hustler, full-time blogger and a millennial work-at-home expert featured on Forbes, CEO Blog Nation, Referral Rock, Vital Dollar, and Databox blog. I embarked on this impeccable journey to expose my online monetary experiences and help you all earn money from home. Come join my make money revolution and attain financial freedom – it's not as hard as you think!