New to Pinterest? Then this post can be a game-changer in your blogging journey!
Pinterest is the 2nd most powerful search engine to grow your business. If your traffic is suffering, you're not making any sales or your business is not growing at the expected rate, Pinterest is the place you need to concentrate on first. There's a thriving market for every niche on Pinterest.
Pinterest has been through a lot of changes this year. And I was one amongst those content marketers that were severely affected by those ever-changing algorithms. For years, my primary source of traffic has been Pinterest until it tanked drastically in the previous update. And, it took an enormous effort and a lot of trial & error to get to this stage.
The strategy I employed is highly effective and works wonders! You can see the results below:
Hearmefolks currently has a Pinterest reach of 810k+ Monthly views, with over 6k followers and nearly 57k pageviews just from Pinterest in the month of November!
Want to get to a good start and achieve similar results? Yes, I know you would want to! That's the reason I've composed this article and, I don't want you to go through all the struggles I underwent in my early stages of blogging.
In this post, I'll lay down a step-by-step guide to up your Pinterest game in an effective way. So, are you ready to learn and take action?
Let's get started and take a look at a scenario so that I can show you what exactly I mean!
But, before that, we need to know that…
Your brand success lies in understanding how Pinterest works!
Pinterest is a search engine, not a social media platform. Therefore, your marketing strategy revolves entirely around Pinterest SEO! Pinning stuff that people might search for and want to learn gives a good push on Pinterest. So everything you do on Pinterest solely relies upon THE SEO MANTRA!
#1 Create a Perfect Pinterest Profile
A Pinterest Profile serves as a platform to make a good impression. Focussing on building an optimized profile will attract the right audience and build your brand or business. The first step to creating a Pinterest account is 'Setting Up a Business Account'.
➡ Set up a Business Account
By why do you need a business account?
A business account gives access to high-end features like Pinterest Analytics, Promoted, and Rich Pins. Pinterest Analytics and its related metrics play a vital role in taking your brand to the next level just like Google Analytics. I can't stress the importance of all these features for your business going forward. So, If you don't have a business account yet, switch soon! You can simply switch to a Business account, by visiting 'business.pinterest.com'
Once you're done with this, next you'll have to verify your website on Pinterest. This can be done by pasting the given verification code in your website header section.
➡ Enable Rich Pins – Once you get approved for a business account, enable rich pins! Wondering, what rich pins are? Rich Pins increase your brand visibility and awareness by display the post title and website name.
➡ Write Enticing Profile Description – Your profile should speak by itself about your business. Here's how to make your profile searchable in Pinterest.
Include a keyword rich bio that clearly explains your business motto,
A link to your lead magnet with a clear CTA,
And finally, I suggest using your own photo against a logo. The reason being, people like to connect with real people than brands (unless you're a very popular brand). Take a look at mine here ➡
#2 Build Personal Boards
Personal Boards are just like categories on your blog and it is wise not to go irrelevant! The reason why most people fail on Pinterest is that they don't follow this simple mantra with Personal Boards.
Alright, Now you know that Pinterest is a search engine! You should learn to optimize your profile to build a lucrative business.
Here's what you can do…
To begin with, make a note of all possible categories you might want to include in your blog. As mentioned above, niching down your board topics will make them easily searchable.
Create a board specifically for your brand so that your followers can easily access your content. Name it after your blog/brand and include pins only from your blog. You can find mine here. Following this step, you can create as many boards possible. I suggest you aim at least 15 boards. The more the better! I've created 35+ boards.
Note: While creating these boards, you'll need to enter an SEO rich description for each board and also place these boards under the relevant category. For example, the Christmas board goes into the holiday & events category and DIY board falls under the DIY & Crafts category.
If you're struggling to come up with multiple boards then this type might come in handy. The Pinterest search feature in itself is a great option to come up with board topics. Type in your keyword and then you'll see all possible ideas popping up in the Pinterest search. You can use all these different variations to create different boards.
For example: If you start searching for 'Budgeting Tips' in Pinterest Search. You'll see these various colored tiles. These are the topics, you'll need to target for your personal boards. The narrower the topic the easier your boards and pins get ranked.
#3 Fill your Boards
Once you've created the boards, it's time to fill them up with relevant content!
The best way to do is to use the Pinterest recommended pins. So, Fill up every board with at least 30-50 recommended and popular pins at once. Doing this will favor your boards and rank them pretty quickly on Pinterest.
#4 Board Covers
The board covers aren't vital but they can help with branding. If you want to build a strong brand and want your pins to stand out in the feed, you'll need to develop your own style.
So, how can you achieve this?
You can do this, by maintaining consistency with your brand. Choose a color palette and stick to just 2-3 colors and fonts with your brand logo depicted on every pin. This will make your pins easily recognizable.
#5 Pin Design
Pinterest scorns the widely popular saying that 'looks can be deceptive'. Unfortunately, Pinterest is all about your Pin design. It favors pin designs, graphics, and text overlays, over the actual content – which is absurd. I must say, there were occasions when great content savagely won over substandard stuff (just because of the pin design and CTA..)
That said, your pin design plays a crucial part in marketing your stuff and hence, you'll have to do it the perfect way. But, before we discuss the design, lets' a peep into the statistics of one my most popular pins that have been in circulation for a while.
Here are a few guidelines I employ in arriving at the perfect pin design:
A link to your website or Logo for branding purposes – this might help minimize pin theft (yes. this is very common in Pinterest)
Cool looking stock images for background
Clear fonts for Text overlay to make your pins readable!
And finally, Compelling click-worthy Pin titles
The next most important part of Pinterest Marketing is Pin SEO! No matter how beautiful your pins are, you'll brand will still suffer if your pins aren't keyworded well. For every pin you design, you'll have to write an optimized keyword description and add relevant hashtags – Pinterest now recommends up to 20 hashtags for each pin. I usually go for 5-6 hashtags, sometimes even less, but I make sure they are properly keyworded. It seems to do good for my pins.
Social Sharing Plugin, like Social Warfare, makes this task easy for you. Their plugin offers means to easily include a pin description in every article, hide your pins (if you have more of them) and also make them easily shareable for your followers.
#7 Scheduling Your Pins
When I started off with Pinterest, I totally relied upon BoardBooster for scheduling my Pins! But, the telltale success stories of manual pinning totally enticed me.
Pin Scheduling can be done in two ways!
One way is through Manual Pinning, and the other is with the aid of Schedulers. Both these methods are truly amazing and deliver great results!
Whatever method I adopt, I usually pin around 30-40 pins a day. A vast majority of these pins are mine while the rest (only a handful) belong to other bloggers in my niche. All these pins go into both 'group boards' and my 'own personal boards'. If you're starting out just now, you might not have so many pins handy. That's when you start doing the other way round. You can pin more of other's content over yours. Fill up your boards with popular pins from other bloggers in your niche along with yours. This helps increase my profile score and grow my followers by offering them a variety of content.
Pinterest now vastly favors consistent fresh pinning. Trust me, Manual Pinning clubbed with Automated Scheduling can do wonders to your business and Tailwind is best at the later part! It is the most trusted and Pinterest approved marketing tool adopted by several small business owners, top content and digital marketers across the world. This August end, I switched to automated scheduling with Tailwind and my traffic jumped up the ladder within no time.
Tailwind is worth every penny and a true means of perennial traffic to my website. Moreover, it saves a hell lot of time and also incorporates the best analytics to grow your blogging business. You can try it out for FREE

How about some proof?
I started using Tailwind in September and within 6 months my Pinterest reach almost tripled – I went from 300k to almost 850k. But more importantly, my blog traffic scaled to 60k pageviews a month. Tailwind Scheduling & Strategic Manual Pinning Plan helped me get there with ease. Here's a quick view of my pageviews only from Pinterest before and after I started using Tailwind.
If you prefer Manual Pinning, let me ask you…

I felt so! Actually, manual pinning can do wonders only if done strategically…
There are many ebooks that promise to deliver great results. But, none have proven to be as worthwhile as this popularly priced ebook. I've heard only good things about this ebook (now a course) – 'Pinteresting Strategies' by Carly Campbell. I couldn't resist having it in my wishlist for long and went ahead and bought it. It's a real deal and I'm totally satisfied with it. It answered all my questions pertaining to Pinterest and also helped me bring the best out of it. I must say, the strategies included in this course are noteworthy, informational, and high-valuable. Within days of implementing the tips outlined in the course, I started seeing amazing results. My Pinterest traffic and email subscribers skyrocketed!
I've been making money online for years and I still learned new things in this course. You will too! Love Pinteresting Strategies!
If you want to get a proper hang of Pinterest and quickly increase your pageviews, I highly recommend this course. You can check it out here. I can guarantee, you'll be able to replicate the same results as many of us did within days of implementing those strategies.
---
So, are you ready to give Pinterest a try? If you're already in, what amazing results have you achieved with it so far, if not, what's stopping you from reaching your goals?
If you find this post helpful, pin it to reach a wider audience…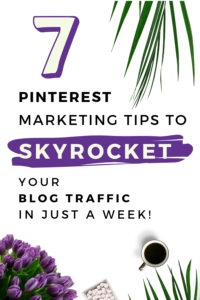 Have any Pinterest marketing questions? Leave them below…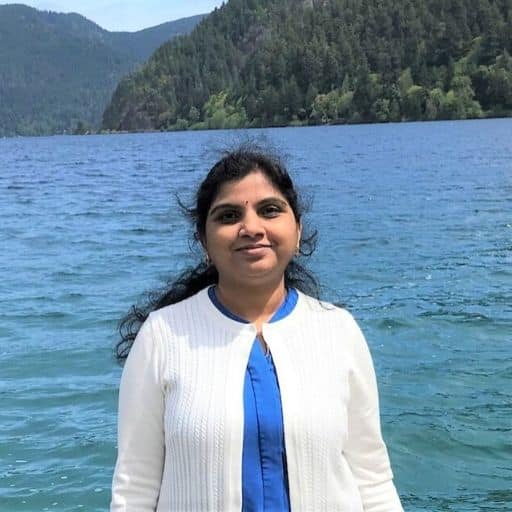 Hey Folks, thanks for stopping by my blog!
I'm Swati. I'm a mom, side hustler, full-time blogger and a millennial work-at-home expert featured on Forbes, CEO Blog Nation, Referral Rock, Vital Dollar, and Databox blog. I embarked on this impeccable journey to expose my online monetary experiences and help you all earn money from home. Come join my make money revolution and attain financial freedom – it's not as hard as you think!