Change to keyword – how to make money using email marketing
Is List building a pandora's box for you?
Are you worried about getting into the trouble of maintaining & nurturing an email list?
Email Marketing is not rocket science….& doesn't involve any complex algorithms.
Do you know, your email address is highly valuable to corporate companies? It is equivalent to Social Security Number in the online world. You're directly handing over the privilege to send a daily/weekly email to you, by sharing your email address with the companies.
It is said that an email address is worth $1 per month to an Email Marketer, depending on the niche.
So, owning a list of people who have given you permission to email is the best asset you can have. It's equivalent to owning stocks, properties, cars, etc, in the real world.
Raise your hand, if you agree that list building is a vital part of a thriving business.
Let me tell you, the harsh reality is…
If you want to be of service, transform lives and make consistent money in your business, you must consistently provide value AND promote your services…
The best way to connect with people (who are interested in hearing about you) personally, build one-to-one interaction, and maximize your product reach is through their emails.
A LOT of people are making six and seven figures just by using the power of Email Marketing and I hope you join that club really soon.
I would ask you to…
Start Building your Email List from Day#1
I haven't started list-building sooner myself (Ugh, I totally regret for haven't done that earlier!)….
That's why I don't want you to miss out on a goldmine!
If I ever had a chance to bounce back, the #1 thing I would consider doing is DEFINITELY THIS!
Let me tell you why?
Despite the great advancement in technology, email addresses still remain a major means of communication between the seller and the buyer.
An effective email marketing helps you market your products and services via email and enjoys the best chances of making a profit and reaching your goals.
The simple method, I'm about to explain below adds about hundred emails to my list every month, and of course, generate a decent income from all those follow-up messages.
You might be wondering…
So, What's My Exact List Building Strategy?
My goal is to expose you to the simple concepts that can help you set up a long-term, Email Marketing strategy. Okay…no more dilly-dallying…here's how to proceed…
Step #1 Create A High-Value Lead Magnet
A lead magnet is a catch you offer in exchange for an email address.'Freebies & gifts' are Classic Lead Magnets in any industry! So, try to offer something valuable for free. Here are some of the amazing Lead Magnets, you can start giving away today!
Checklist
Content Upgrades
e-book
Reports/Stats
Softwares
Services
1-1 consultation
e-course
Discount Coupons/Deals
Explainer videos
Cheat sheet etc.
Offering an enticing freebie that provides value (resolves your target audience's pain point) can help grow your business and project you as an expert in the niche.
NOTE: I've tried several variations and finally found the perfect opt-in that connects with my audience. I tell you once for all, there is no such thing as a proven success formula, but for now, you can do this…
One cool tip: Spy on peers in your niche, observe what they are offering and try to recreate a better version.
Content Upgrades are content-specific bonuses provided in articles that visitors have to sign-up for. It leads to a massive increase in email subscribers. A perfect content upgrade strategy can turn every blog post you publish into a list-building machine.
Wondering, How the heck do I create this hi-tech stuff, worry not?
Your first freebie can be simple – but not useful and helpful!
Tip: To begin with, you can create a PDF version of your best blog post & offer it as a freebie. There are several content marketers, that offer a simple list of Facebook groups/ Pinterest groups boards to quickly grow their email list (cool, isn't it?). So, it can be anything. Being creative can make things simple!
If you're still not sure, you can start off by simply adding a subscribe form to your blog (you can add the incentives later), REMEMBER all you need is at least one form, to begin with.
Step #2 Build Beautiful Optin / SignUp Forms
Design beautiful Optin forms, with a clear CTA (Call to Action) — clarify the reason why it's worth subscribing to your newsletter.
Show the value of signing up for your email newsletter. Let people know how it will help them or benefit them.
Consider adding those beautifully designed opt-in forms in these sections: arrow:
Top Hello bar
Inside your Posts
Right above the Content (Best Conversion Zone)
In between the Post
Below your Post
Landing page
Welcome Sign-Up Form
Exit-intent pop-ups
Footer
NOTE: I personally use Convert plus for beautiful custom-designed hello bars and pop-up forms.
Step #3 Create Landing Pages
A landing page is a single web page distinct from your main website that has been designed mainly for a conversion goal. A Lead generation landing page basically contains a strong call to action with a description of what you'll get in return for the subscription.
You can also build a landing page/squeeze page, this is where someone opts into your list with their email address in exchange for something-usually a lead magnet.
Integrate your landing page…Upload your freebie to your media library and link it to your landing page, so that when someone sign-ups they can automatically access the freebie.
If you're unsure about building a landing page, you can also embed opt-in forms into your blog at vital junctures, and turn your prospects to leads simply by offering resourceful content as bait!
Top 3 Email Services Providers for Small Businesses
Most email marketing providers come with all the options (like opt-in forms, landing pages, and autoresponders) while some don't! Be sure to sign up for an email marketing provider with an autoresponder! This is a must!
Here are the most recommended ones…
I use MAILERLITE, and really love their support and amazing features. The best part is, you can start building list today for free! It is the most affordable email marketing software for Small Businesses free forever up to 1000 subscribers. Above that, it's $10/month up to 2.5k subscribers.
Have you checked the amazing number of responses this post got – 59 (I'm one of them)!! 😯 Unfortunately, I couldn't post the entire one here. The synopsis – 80% voted for Mailerlite, while the rest for Convertkit. The only thing that pulls them back is Convertkit pricing. If you're okay with the pricing then Convertkit has some advanced functionalities, that the other two don't!
Another FREE alternative to Mailerlite is Mailchimp.

MAILCHIMP is free forever (up to 2000 subscribers) and requires no credit card. The starter plan allows sending 12,000 automated emails per month to 2,000 subscribers. You need to upgrade your free account to $10/month to grow your list further above, send more emails per month, and take advantage of powerful features.
But, the platform is not intuitive and user-friendly as the other two. The opt-in forms are least customizable and the landing pages aren't appealing.
CONVERTKIT: is an amazing platform to send beautifully crafted, highly converting emails. It's also the most popular and high recommended email service provider for content marketers and bloggers. It's a Platform to grow your lists, build funnels, increase conversions, and make money seamlessly. You can craft awesome emails, increase your audience engagement with pre-filled prompts. Other amazing features include beautiful autoresponders, high-converting web forms, laser-sharp segmentation, and unique delivery tools that start from $29/month (for a list of 1000). Not to forget, setting up funnels has never been so easy!
If I were, you I would definitely go with either Mailerlite or Convertkit……so go ahead and make the right choice.
Step #4 Drive-in Prospects…Start Building Your Email List…
Here's the most crucial part of list building!!
Now that everything is set, you'll drive targeted traffic to your blog/landing page – here's my #1 solution if you're want to drive massive traffic to your blog!
Also read: 10 Foolproof tips to drive Tons of Traffic to your Blog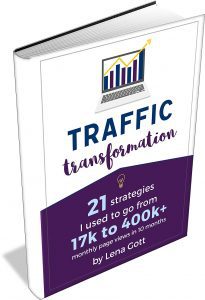 If you're able to follow the above method, you'll cover the costs invested(if any), so don't worry on spending money either for driving targeted traffic or purchasing an email marketing provider!
Step #5 Roll Up Your Sleeves…It's time to Nurture Your Leads!
Consistency is one of the major factors, that will determine your blogging success.
Don't get discouraged, if you have a small email list, nor prevent yourself from sending regular emails. That's perfectly fine if you want to fail. But if you want to succeed, you need to create a HABIT of mailing at least once a week, right from the beginning.
The most important thing – Stop pestering your list with unlimited promotions!
Build relationships, trust, and stop being salesy!!
Want to write emails that will make you stand out from the crowd, earn you loyal readers? Want to increase your conversions, without even them realizing that you're selling? CLICK HERE –
Learn the secrets directly from the lady, who makes $20k+/month just through affiliate & email marketing
Tip: Ask them questions, find their pain points, try to find a solution, offer advice or consultation. Get to know them closely. Follow up by sending free advice and worthy resources to your list.
Failing so, there is every chance of losing those hard-earned assets (once they see no value in your email, they simply quit with no second thought).
It's very important to provide high-value and actionable content, though the intention behind email marketing is to drive sales.
Final Take-A-Ways

!!
Again, I'll repeat…
If you follow my advice carefully, do exactly as I say, you'll be building a list 10x times faster and making more profits.
It's a tried and tested system that works for any internet marketer and is easy to implement.
Create your freebie.
Design an opt-in form/landing page to promote your freebie.
Drive Targeted Traffic
Set up an Autoresponder
Nurture your Email List
What's your take on this article? Are you killing it on email marketing? Did you set a welcome series and how is it going?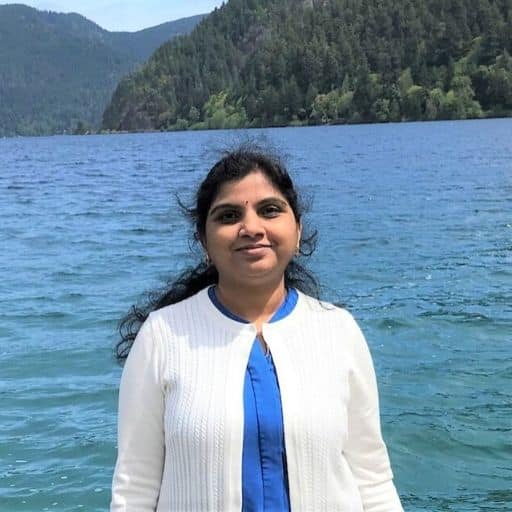 Hey Folks, thanks for stopping by my blog!
I'm Swati. I'm a mom, side hustler, full-time blogger and a millennial work-at-home expert featured on Forbes, CEO Blog Nation, Referral Rock, Vital Dollar, and Databox blog. I embarked on this impeccable journey to expose my online monetary experiences and help you all earn money from home. Come join my make money revolution and attain financial freedom – it's not as hard as you think!