Did you know that you can make money off your hobbies?
I never knew, about this amazing side job until I came across 'Corey Hudson'.
Today, I'm super excited to interview a young entrepreneur, mom of two beautiful princesses, an avid designer, and photographer – Corey Hudson. The lady who started sewing as a side hustle, but later turned it into a full-time business. She made $8000 a month selling baby swaddles on Etsy and Amazon. She even sells stock photos on her blog.
She is the creator of Hudson Baby Company www.hudsonbabycompany.com and photographer at www.hudsonfarmhouse.com
Isn't it a great way to turn your passions into profits? HearMeFolks is all about inspiring wannabe entrepreneurs (like you) to make passive income from home and that's the reason why I've decided to feature Mrs.Corey on my blog today. I hope you'll enjoy this read, post your valuable feedback and ask any questions you want to be answered.
Setting up an online store is a lucrative business if you know what you are doing. Let's go straight to the interview and find out more!
Hi Corey, Happy to have you here! Let's get started!
What inspired you to set up a Shopify Store?
I began my blogging adventure after working along with many talented ladies whom I began collaborating with from Instagram. I fell in love with the people and connections I made and wanted to share in the fun too.
I was inspired to start my business when I had my first child. I wanted to stay home bad I just had to make it work. That's when I started sewing and selling baby bedding and swaddles.
Do you think, Shopify is a good platform to showcase your products? If so, what is the best plan for beginners & what are the costs involved in running a full-pledged store?
Shopify is a great platform to really create a site that showcases your brand. Add more details and even have free abandoned checkout emails sent. There are not many extra costs involved. I use a FREE theme. My Shopify plan is $29. I do not pay for advertising at all. Items are made to order so I do not buy items till they are ordered. So no upfront costs.
Both Shopify and Etsy get a cut of every sale, while the percentages for both don't seem much, but it does have an impact on the overall pricing.
You might be amazed to know – though, Etsy is a free hosting platform, it costs way more than Shopify ultimately.
Related Read: Shopify Vs Etsy: What is the perfect platform for your Online Store?
How much money do you make with your online store?
My website is currently at $2k a month but when I was on Etsy and Amazon I was altogether at $8k per month. I do not sell on Etsy anymore because I could not keep up and didn't need the extra income.
What are the skills required to start an e-commerce business?
None really. If you know computers and how to use Pinterest you can easily start your own site.
What made you choose this niche? Can you shed some knowledge on the best niches to set up an online store?
The best niche is probably items that are dropped shipped. You can use sites like Printiful and Tee Launch. Do not do a niche like bedding that takes hours of work sewing. Trust me!
Related: How to Make $10k a month drop-shipping on Shopify
How do you find products and market your Shopify Store?
I sell the same products in different fabrics. So as trends change I add more fabric options. I only market my shop via social media mostly on Pinterest.
What tools do you find indispensable for accomplishing tasks?
Tailwind is a lifesaver. You can get a free month if you use my link.
What surprising lessons have you learned along the way? What's the best advice you would like to give to HearMeFolks' audience?
As mentioned above no matter what you sell or do get or pay for professional photos. They make you look better and your brand better. You get what you pay for. Cell phone pics won't cut it. Until I started buying mockups and professional photos or paying for them my shop went nowhere.
Inspired by this real-life story? Want to start your own startup business and make money from your hobbies?
Thank you, Corey, for taking the time to show us how to make money from home as a stay-at-home mom.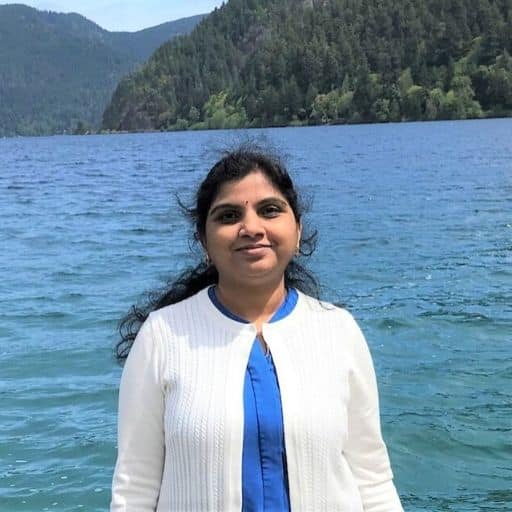 Hey Folks, thanks for stopping by my blog!
I'm Swati. I'm a mom, side hustler, full-time blogger and a millennial work-at-home expert featured on Forbes, CEO Blog Nation, Referral Rock, Vital Dollar, and Databox blog. I embarked on this impeccable journey to expose my online monetary experiences and help you all earn money from home. Come join my make money revolution and attain financial freedom – it's not as hard as you think!